The latest PlayStation Store sale event has arrived. The digital storefront's annual summer sale only just ended but now it's time for August Savings, and this collection of deals includes significant discounts on some of the best PS5 games you can buy.
There are almost 2,000 individual deals in the PlayStation Store August Savings spanning PS5 and PS4 games, as well as loads of DLC packs and in-game currency. Plus, there are even discounts on several PSVR 2-compatible games. With so many deals to sort through in this latest PlayStation Store sale, we're rounding up our favorite deals below to help you cut through the clutter.
Whatever type of gamer you are there's almost certainly a pick on this list that will appeal to you. From a seriously-tough action RPG to a collection of classic arcade games starring everybody's favorite butt-kicking turtles, the PlayStation Store August Savings sale has a little something for everybody.
Just remember that the sale runs until August 31, so be sure to make your selections before then. And this definitely won't be the last PlayStation Store sales event of the year, so stick with Tom's Guide for coverage of all the biggest PS5 deals as we approach the Black Friday sales.
PlayStation Store August Savings — Quick links
The best PlayStation August Savings deals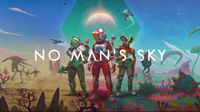 No Man's Sky: was $59 now $29 @ PlayStation Store
Once considered among the biggest disappointments in gaming history after a rocky launch, No Man's Sky is the ultimate redemption story. Packing more than five years' worth of free content updates, this sci-fi adventure is now an easy recommendation. Explore distant galaxies, discover new lifeforms and trade, fight and survive in an infinite universe.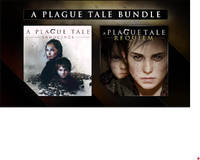 A Plague Tale Bundle: was $79 now $49 @ PlayStation Store
Packaging together A Plague Tale: Innocence and A Plague Tale: Requiem, this critically-acclaimed action-stealth franchise casts you as Amicia De Rune, a young girl of noble descent in 14th century France, who must flee from sinister pursuers and avoid floods of devouring rats, while also caring for her young brother Hugo who suffers from a curse known as the Macula.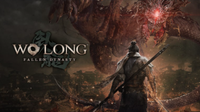 Wo Long Fallen Dynasty: was $59 now $41 @ PlayStation Store
A new fantasy action RPG from Team Ninja, the developers of the Nioh franchise, Wo Long: Fallen Dynasty is a Soulslike that hits seriously hard. You'll fight through a demon-plagued land, fending off deadly creatures and enemy soldiers with combat inspired by Chinese martial arts. Be warned, this is a tough game but the rewards are worthwhile if you can master its challenges.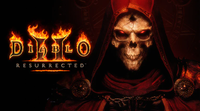 Diablo 2 Resurrected: was $39 now $13 @ PlayStation Store
The definitive way to experience one of gaming's most beloved classics, Diablo 2 Resurrected is a stunning remake of the genre-defining masterpiece. Pick your character class, then prepare to take on the armies of Hell as you hack and slash your way through dozens of unique locations, picking up as much loot as you can possibly carry along the way.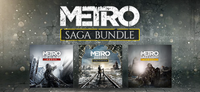 Metro Saga Bundle: was $59 now $8 @ PlayStation Store
This bundle includes Metro 2033 Redux, Metro: Last Light Redux and Metro Exodus Gold Edition. As franchise protagonist Artyom, you must journey from the underground Moscow subway tunnels to the far-flung post-apocalyptic wastelands. These are three of the best single-player shooters of the last decade in a single epic package. Alternatively, Metro Exodus Gold Edition is just $7 standalone, but for just an extra dollar, this complete saga bundle is definitely the better deal.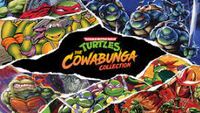 TMNT Cowabunga Collection: was $39 now $23 @ PlayStation Store
Bringing together 13 classic Teenage Mutant Ninja Turtles games in a single package, The Cowabunga Collection is totally tubular. And yes, it does include Turtles in Time, both the arcade original and the Super Nintendo version of the classic beat 'em up. This is the perfect collection for TMNT fans both new and old.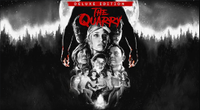 The Quarry (Deluxe Edition): was $79 now $26 @ PlayStation Store
A new interactive horror experience from the makers of Until Dawn, The Quarry sees a group of camp counselors attempt to survive a night of terror as they're hunted by a blood-drenched beast on the last night of summer. With nine playable characters, who can live or die based on your choices, you'll need to make the right decisions under pressure if you want a happy ending.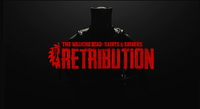 The Walking Dead Saints & Sinners Chapter 2 Retribution: was $39 now $27 @ PlayStation Store
This PSVR 2 game lets you step into the world of The Walking Dead as you explore undead New Orleans. Hunted by a powerful adversity known as the Axeman, you'll need to scavenge for supplies and craft powerful weapons if you want to see the morning light in this world overrun with hordes of walkers.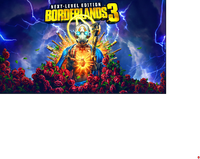 Borderlands 3: was $69 now $10 @ PlayStation Store
The third mainline entry in the popular looter-shooter franchise takes players beyond the planet of Pandora as you explore new locations in your quest to stop the fanatical Calypso Twins. Become a Vault Hunter and collect an arsenal of practically infinite weapons. Just remember the Borderlands games are best when played in co-op, so assemble your crew and get shooting.