If you've set yourself fitness goals in 2023, then you'll want to get off to a strong start in January. Fortunately, Amazon is having a huge Fitbit sale (opens in new tab) right now to help make reaching your targets easier.
The Fitbit deals include the Fitbit Versa 4 smartwatch on sale for $179 at Amazon (opens in new tab). That's a $50 saving compared to its full retail price. Alternatively, the fantastic Fitbit Charger 5 is on sale for $129 at Amazon (opens in new tab), which is $20 off. And it's not just wearables. The Fitbit Aria Air smart scale is on sale for $39 (opens in new tab), which is $10 off.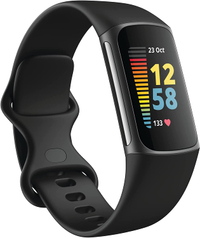 (opens in new tab)
Fitbit Charge 5: was $149 now $129 @ Amazon (opens in new tab)
The Fitbit Charge 5 is the best Fitbit smartwatch you can buy, and at $20 off now is a great time to investment in one to help reach your fitness goals. We love its bright, always-on display, fast connecting GPS and the inclusion of an ECG monitor. This is currently the Fitbit to beat.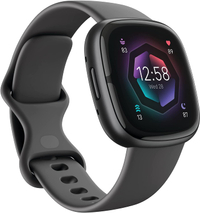 (opens in new tab)
Fitbit Versa 4: was $229 now $179 @ Amazon (opens in new tab)
There is plenty to like about the Fitbit Versa, especially when it's boasting a $50 discount. It's slim design, easy-to-navigate interface and solid battery life are all appreciated. However, in our testing the heart rating readings were often inaccurate and the lack of third-party app support might be a deal breaker for some.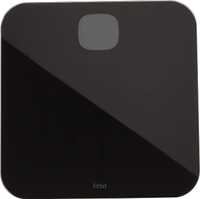 (opens in new tab)
Fitbit Aria Air Smart Scale: was $49 now $39 @ Amazon (opens in new tab)
The Fitbit Aria Air Smart Scale can be used to sync data with your Fitbit smartwatch for complete fitness tracking. It's also a sturdy and attractive scale it its own right and is currently $10 off at Amazon. The white color (opens in new tab) is also on offer, which may suit your home aesthetic better.
As Fitbit's midrange device, the Versa 4 carefully balances features and cost. In our Fitbit Versa 4 review, we said: "The Fitbit Versa 4 is a good-looking, midrange smartwatch with some worthwhile conveniences and above average battery life. But it suffers from inaccurate heart rate readings and limited "smart" features." The lack of third-party app support remains a source of frustration.
So while the Versa 4 has its limitations, we're very big fans of the Fitbit Charge 5. In fact, we currently rank it as the best Fitbit you can buy. In our Fitbit Charge 5 review, we praised the device for its bright screen, in-built GPS and advanced tracking metrics. The lack of physical buttons can make controlling the device a tad finicky, and no Spotify compatibility will put some people off, but overall we labeled it "the best fitness tracker for most people" and that's an assessment we stand by.
The Fitbit Aria Air Smart Scale is also on sale right now at Amazon. In our Fitbit Aria Air review, we called it a "sturdy, well-designed scale" but were disappointed with the lack of body composition measurements, and felt it was perhaps a little overpriced for a bodyweight-only device. Thankfully, this Amazon deal makes the Aira Air more affordable.
Fitness deals are always hugely popular in January, so make sure to check out these Fitbit savings while they last. And don't miss our full roundup of the best January sales for discounts across best-selling devices and tech.