Update: The PlayStation May Saving sale has now ended, but fortunately there's already another collection of discounts to choose from in the Big Games, Big Deals sale. Be sure to check out our round-up of the 12 best deals in this latest PlayStation Store event.
Just as the PlayStation Store Spring Sale draws a close, another collection of deals has already arrived on the digital storefront courtesy of the May Savings sale. This is another chance to score some big discounts on some of the best PS5 games including Deathloop and Marvel's Guardians of the Galaxy.
Browse the entire PlayStation Store May Savings sale and you'll find more than 2,000 individual deals. There are discounts on tons of PS5 and PS4 games as well as a selection of DLC packs. With so many deals to sort through, we've compiled our list of the 11 best PS5 games in the PlayStation Store May Savings sale down below.
And if one seasonal sale wasn't enough, PlayStation Store is also running a Golden Week sale to mark the Japanese holiday. Appropriately, this sale is specifically on games that hail from the Far East including the likes of Persona 5 Royal, Resident Evil Village and Final Fantasy 7 Remake Integrate.
Both sales are scheduled to run through May 10, so be sure to grab these must-play games on sale while you have the opportunity. These PS5 deals are too good to pass up.
The best deals in the PlayStation May Savings sale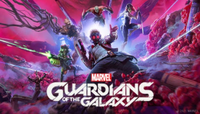 Marvel's Guardians of the Galaxy: was $59 now $17 @ PlayStation Store
Join Star-Lord and the Guardians of the Galaxy gang on an original adventure in this criminally overlooked third-person action game. It's your job to save the universe after a chain of catastrophic events set a course for an interplanetary meltdown. The combat is a little repetitive, but the humor is spot on. It's also visually stunning, with a seriously killer soundtrack.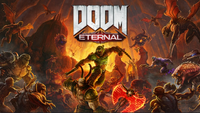 Doom Eternal: was $39 now $13 @ PlayStation Store
The sequel to 2016's epic Doom reboot, Doom Eternal is a hard-rocking shooter where you fight off the spawn of hell with an arsenal of uber-powerful weapons. It's pure video game escapism at its most relentlessly entertaining. Plus, if you want a challenge, select the toughest difficulty and prepare yourself for some of the most adrenalin-pumping action on PS5.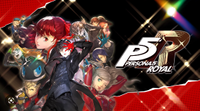 Persona 5 Royal: was $59 now $38 @ PlayStation Store
Persona 5 Royal is part turn-based RPG and part high-school simulator. You play as a new student who has recently moved to Tokyo. Soon you discover the ability to transverse a strange alternate reality and form The Phantom Thieves in an effort to fix the corrupt society around you. Just be warned, Persona 5 Royal will consume all your free time once it gets its hooks in.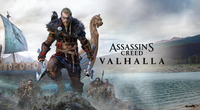 Assassin's Creed Valhalla: was $59 now $14 @ PlayStation Store
Become Eivor, a Viking warrior on a quest to conquer the untamed wilds of England, in Assassin's Creed Valhalla. Raid and loot villages for better gear, and take on numerous quests for important historical figures. If you're looking for a game you can sink dozens of hours into, Valhalla is an excellent choice. If you want to see all the game has to offer it'll take you easily more than 100 hours.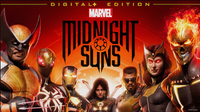 Marvel's Midnight Sun: was $79 now $39 @ PlayStation Store
Marvel's Midnight Suns is one of the most overlooked games on PS5. It brings together a roster of iconic Marvel superheroes to battle the demonic Lilith via strategic turn-based battle. But when you're not engaged in combat you can build your relationships back at home base which in turn makes your heroes stronger. This Digital Edition includes some extra cosmetic skins.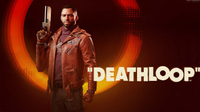 Deathloop: was $59 now $17 @ PlayStation Store
Deathloop casts you as a wisecracking mercenary on a mission to break free from a never-ending day. In order to break the loop you'll need to eliminate a group of high-powered targets before the day can reset, but your task is complicated by the rival assassin that is simultaneously hunting you down.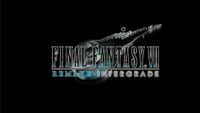 Final Fantasy 7 Remake Intergrade: was $69 now $39 @ PlayStation Store
Final Fantasy 7 Remake Intergrade packages together the base Final Fantasy 7 Remake game with a brand new DLC chapter, Intergrade. Here you play as side-character Yuffie in a story that leads into the upcoming sequel. As for the base game, it's a remarkable remake of a true gaming classic and looks stunning on PS5.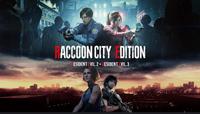 Resident Evil Raccoon City Edition: was $59 now $14 @ PlayStation Store
Bundling together the remakes of Resident Evil 2 and Resident Evil 3, this is a dream collection for horror fans. These two remakes are some of the best survival-horror titles on current hardware, and Resident Evil 2 especially is arguably one of the best remakes ever made.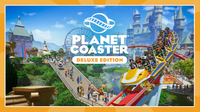 Planet Coaster (Deluxe Edition): was $59 now $17 @ PlayStation Store
Let your imagination run wild in Planet Coaster. This theme park management sim lets you design your own parks, as well as create intricate coasters that will delight and thrill your guests. If you want a more structured experience there is also a full single-player campaign, or venture over to the sandbox mode to create without restrictions. The Deluxe Edition includes two additional DLC packs with new rides, coasters and themed items.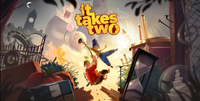 It Takes Two: was $39 now $19 @ PlayStation Store
It Takes Two is a co-op adventure game where you must work together with your partner to complete puzzled and traverse creative platforming sections. The story is a little grating, but the innovative level design is a constant delight. Even better, you can invite a friend to play through the entire game for free. There's no need for you both to purchase a copy.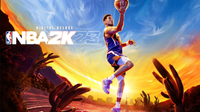 NBA 2K23 (Deluxe Edition): was $79 now $19 @ PlayStation Store
The NBA 2K franchise is renowned for offering a practically unparallel simulation of the sport of basketball, and NBA 2K23 keeps that trend going. Even if you don't consider yourself a baller, you're sure to be impressed with the ultra-realistic gameplay, and the large variety of modes. Unfortunately, the micro-transaction stuffed online modes remain a persistent problem that hasn't been addressed here.