6 Ways the iPhone 6s Beats the Galaxy S7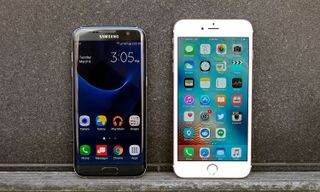 Why the iPhone's Still a Winner
With their dual-pixel cameras, long-lasting batteries and (on the S7 Edge at least) a useful curved display, the arrival of the Galaxy S7 and S7 Edge might seem like the beginning of the end for iPhone fans. But the iPhone 6s and iPhone 6s Plus still boast enough standout features to stand up to the new Samsungs--and even beat them in some areas.
Here are six reasons why Apple's iPhone is still a better option than the Galaxy S7. And if these don't offer enough comfort, don't fret. The iPhone 7 isn't that far away.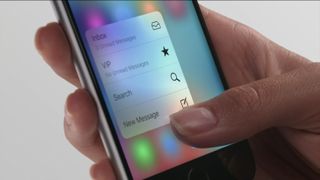 3D Touch
The pressure-sensitive screens on the iPhone 6s and 6s Plus respond to different types of presses. Press down on an app icon, for example, and a list of menu shortcuts will pop up. Or press down on a link in an email, and you can see a preview of the website without actually jumping into a new app. This can be a tremendous time-saver: I like being able to press on the Camera icon and select the Take Selfie shortcut instead of having to open the app and select the front camera before I'm ready to take a shot.
3D Touch has become even more useful as it's expanded beyond the Apple-built apps in iOS 9, with a number of third-party apps supporting 3D Touch in clever ways. Flickr, for example, not only lets you peek at photos by firmly pressing on an image thumbnail, but you can scroll through other images by moving your finger from side to side. Apple's iOS devices already enjoy an edge over Android phones thanks to the depth of the iOS App Store, and 3D Touch only widens that gap.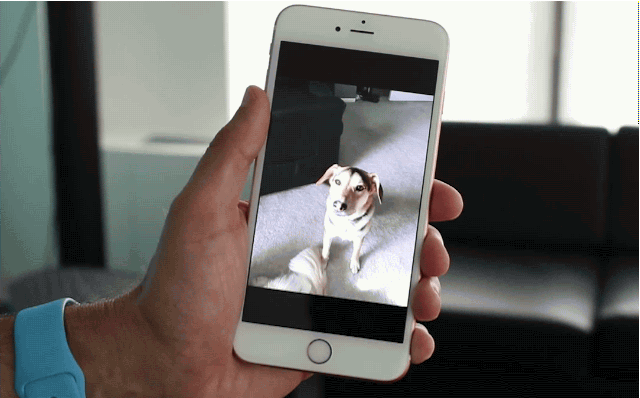 Live Photos
Capture the right moment, and Live Photos can quite literally bring a photo to life. For example, I shot one of my daughter blowing me a kiss and set that Live Photo as the wallpaper for my iPhone 6s. Now, when I hard-press on my iPhone's lock screen, I get a nice moving image of my kid that warms the cockles of my usually frosty heart.
By default, the rear and front cameras on the iPhone record 1.5 seconds of video and audio before and after you take a photo. Press down on the resulting image, and you get a shot that includes motion and audio. Facebook, Tumblr and Google Photos support Live Photos, and you can expect more services to follow.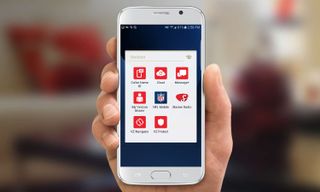 No Bloatware
Yes, the iPhone ships with some included apps I could do without out. I've never fired up the Tips app and the only purpose of the Stocks app appears to be to remind me that I will spend the rest of my days in penury. Compare that to the fate befalling the poor Galaxy S7 user.
In addition to the mix of Google apps — some good, some less so — you'll also find apps that carriers insist on putting on your phone. The review unit of the Galaxy S7 that Tom's Guide tested featured nine Verizon apps. That's a bloated, cluttered experience that iPhone users simply don't have to contemplate.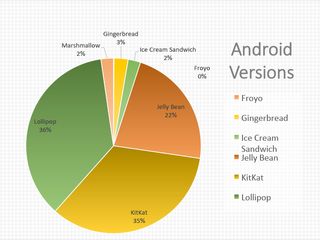 Faster OS Updates
Getting the latest version of Android on your phone can be a complicated process. Just ask Galaxy S6 owners. Samsung announced Android Marshmallow would start rolling out to Galaxy S6 devices in February 2016 — several months after the OS first popped up on new devices. (Extreme Tech reports that only 2.3 percent of Android devices run Marshmallow five months after the OS update appeared.)
The Galaxy S7 and S7 Edge ship with Marshmallow, but with Android N already in the works, how long will those phones have to wait to stay up to date once the new OS arrives? When Apple updates its mobile operating system, I get the new version at the same time as everyone else.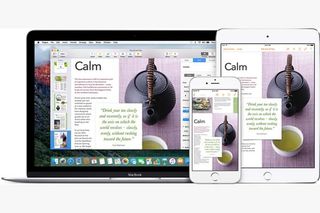 Apple's Devices Work Better Together
When I connect my iPhone to my Macbook Pro, I know that the pictures on my phone are going to sync up with my desktop Photos app. I can use iOS's Handoff feature to move everything from maps to documents to webpages between my phone and my computer. If I want, I can even access photos and music from Apple's iCloud services. I can also get texts from my iPhone on my desktop, without having to install an extra app. When I use an Android phone, too often I feel like I'm stuck on an island. That's not a feeling I have with my iOS and OS X devices all on the same page.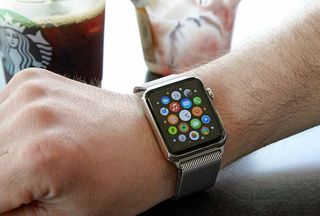 It Works Better with a Watch
I'm not a wristwatch wearer. But even I can appreciate how tightly Apple has integrated its Apple Watch smartwatch with the iPhone, specifically with the ability to field phone calls from your wrist. Samsung's Gear S2 lacks that functionality, unless you spring for the pricier 3G version and pay your carrier for more per month. More important, the Apple Watch runs circles around the Tizen-powered Gear S2 when it comes to apps. And while the Gear S2 is slated to add Samsung Pay support in early 2016, that hasn't happened as of this writing; that's not an issue for the Apple Watch, which supports Apple's mobile payment system.