11 Technologies We Hope To See At CES 2012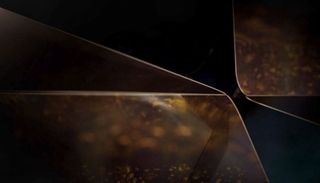 Hot New Ultrabooks That Are Actually Ultrabooks
By now you've heard of the "new" laptop product category taking retailers by storm: Ultrabooks are thin-and-lights designed to compete with Apple's MacBook Air. Intel actually has a definition for what an Ultrabook is (3.1 pounds, .71 inches thick or thinner, SSD drive, etc.), but we anticipate that many vendors at CES will be trying fob off any old thin-and-light as an Ultrabook. We dread having to explain to manufacturers that, no, that svelte machine isn't actually an Ultrabook because it has an optical drive or because it is 15.4-inches big. Instead, we want to see fantastic-looking industrial design (think high-end hinge-mechanisms, chassis, and lid textures) that hew to Intel's criteria. The image you see here is HP's teaser for the curves and angles on what might be an Ultrabook called the Spectre.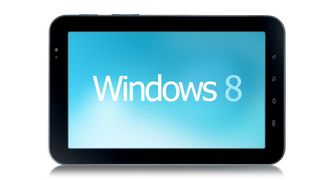 Windows 8 Tablets to Gawk At and Touch
We all know Windows 8 is coming at some point this year, and we've all heard interesting things about the touch interface for tablets running this OS. We hope that some executives are toting these things around the show floor and that they give us a peek. This is Microsoft's last year at CES, but CEO Steve Ballmer will still get on stage to give a keynote presentation. Last year the company hyped Windows 7 tablets that never materialized. This year we expect Windows 8 tablets to at least be mentioned, if not demoed, during the preso. And if Ballmer holds up a tablet featuring an HP logo? All the better.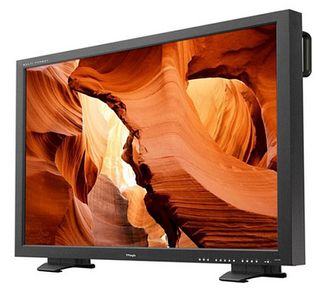 4K HDTVs (Minus the 3D?)
4K HDTVs means higher high-def: 4,000 pixels instead of 1080. It's coming, but we don't know which company will show one off first. Odds are that if one is shown, it will also be a 3DTV, but hopefully we'll be allowed to watch something without the required glasses so that we can get a sense of what 4K really means to our eyes in comparison to the plasmas and LED LCDs we're now used to.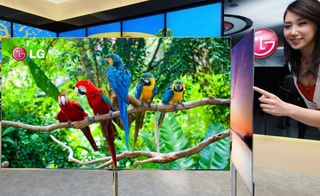 Big OLED TVs
We've seen OLED TVs (organic LED) at CES before. They're beautiful, thin and so very expensive that only an 11-inch version ever made it to market last year (for $2,500). This year we expect to see sizes that would look reasonable in a living room, but we hope that companies talk about availability dates. There are rumors that LG will have a 55-inch, 4 millimeter thick OLED TV with virtually no bezel, meaning more screen real estate than ever. We'll also look to Samsung for OLED. Will we be able to handle the sticker shock?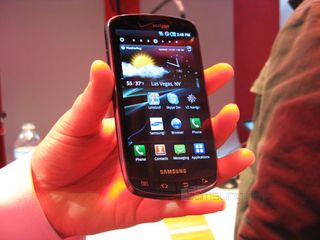 4G/LTE Phones With Awesome Designs
We expect phones, phones and more phones to be launched at CES. But only a few features really matter to us: Android 4.0, LTE (a form of 4G), NFC (near-field communications, like touch-to-pay features), and Tegra 3 processors (expected to be very power-efficient). The carriers with the most to say on these topics will likely be Sprint and AT&T, and the manufacturers with the prettiest designs will likely be Sony Ericsson, Samsung, Asus, and Nokia.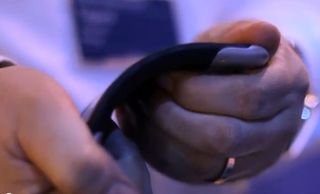 Bendy Touchscreens
Both Samsung and Nokia have been making noises about flexible displays in recent weeks. Meaning, you can literally twist and turn them. Is it within the realm of possibility that one of these companies or another company could show off a bendable smartphone? We really hope so. Think of the possibilities: left-twist to scroll up, right-twist to scroll down, fold-in to zoom. And maybe this sort of design would mean many people could comfortably keep smartphones in their jeans pockets for the first time.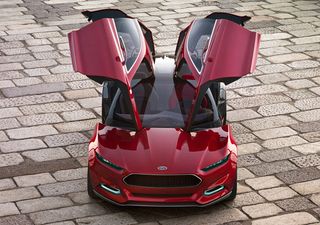 Gull-Wing Cars With Cloud-Based Brains
The automotive industry's presence at CES grows ever larger. Ford and Daimler/Mercedes execs are giving major keynote speeches. For Ford, the Evos concept car is where it tends to demonstrate new technology—like a cloud-based GPS system that learns your behaviors and makes predictions based on where you're headed. But what will Daimler/Mercedes have to announce?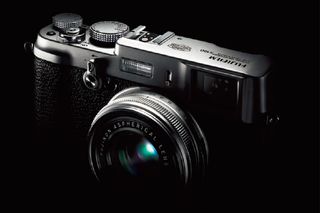 Battle of the Retro Compact Cameras
There's a burgeoning trend in digital cameras towards small interchangeable lens systems (compact systems) and we love it: the design is retro, the images are high-quality, the weight is light, and the price is within the reach of consumers, rather than professionals. At CES there will either be a showdown or a partnership between two of the compact-DSLR giants—Fujifilm and Olympus. We can't wait to see the beautiful results, and get our hands on new micro four-thirds gadgetry.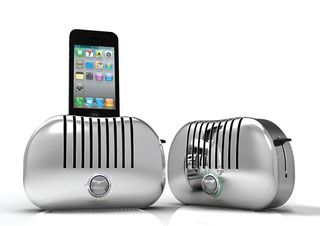 Unusual Designs
One of the best things about CES, from a gadget journalist's perspective, is wandering around the show floor and spotting a great design that you've never seen before. We love to be surprised, even if that surprise comes in the form of something pretty mundane (an iPhone dock) with an unusual twist (this one, from a company called Gavio, is the Toast speaker system). Cutting edge, innovative designs are exactly what we're always looking for, and we hope to see many of them (including this Toaster-shaped dock).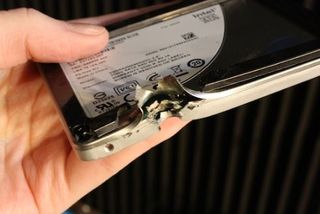 Explosions and Attempted Destruction
Each year at CES, at least one company wants to show off how indestructible their products are (either with blow-torches, weaponry, or some other crazy gimmick). While we understand that this sort of thing is just for show, we have to admit—it's kind of fun. This year we plan to stop by the booth of the Ballistic Case company, which will be demonstrating its tough products in some as-of-yet-unknown fashion. What can we say? We like a good spectacle.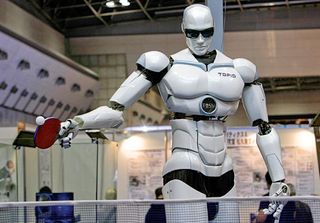 Robots!
There's at least one whole wing of a convention center hall dedicated to robots at CES each year. We've already got a date set up with a ping-pong playing robot next week, and plans to check out the latest from the 3D-printing MakerBot, but who knows what other AI creatures we'll encounter? We're always hoping for military-grade bots, as well as new household helper models and flying contraptions controlled by tablets and smartphones. We welcome our cyborgian overlords/servants!