Picking the color you want is probably the final choice you'll make when ordering a new phone, but it's a big decision you'll want to get right. If you're looking to upgrade in the near future, rumor has it Samsung could offer some fun new color options for the Galaxy S24 and Galaxy S24 Ultra.
According to reliable leaker Ross Young, who has correctly predicted next-gen Galaxy colors in the past, the Galaxy S24 series will be available through retailers in four core colors: Black, Gray, Violet, and Yellow. He later added that online exclusive colors, presumably only available when you buy a phone directly from Samsung, will be Orange, Light Blue and Light Green. He also responded to a user that the gray option could specifically be "titanium gray," suggesting a more specific hue.
Noted leaker Ice Universe echoed this Galaxy S24 series color palette in a tweet earlier this month while adding that the Galaxy S24 Ultra will also have a special golden edition with a matching golden frame. Though it's possible this could be the Yellow color option, and Samsung's opting for a more metallic hue.
Of course, all of this remains the subject of rumor for now. And with the likely launch of the Galaxy S24 series coming in January or February of next year, we've plenty of time for more rumors yet. In the meantime, Phone Arena drew up some renders of the S24 color options based on what we know so far, so you can get a look at what the phones are expected to look like in each color.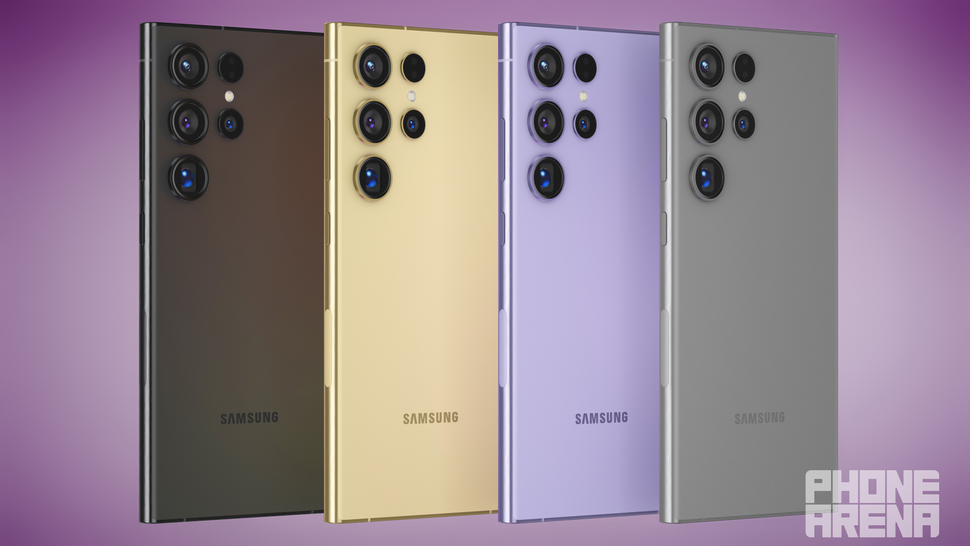 Samsung streamlined its color options somewhat with the Galaxy S23 series, offering the same four basic colors whether you pick a Galaxy S23, Galaxy S23 Plus or Galaxy S23 Ultra. Previous generations featured different colors for each model.
Right now, the Galaxy S23 series comes in Phantom Black, Green, Lavender or Cream, with Graphite, Lime, Sky Blue and Red as online-exclusive options from Samsung. Violet and Yellow sound like the more vibrant successors of Lavender and Cream respectively. Meanwhile, the remaining standard options rumored for the S24, Black and Gray, still offer something more muted and sensible for those of us who prefer the loudest thing about our phones to be the ringtone.
In terms of design, Samsung's upcoming flagship is expected to have a flatter form factor than previous models, featuring a squared-off frame and individual circular cutouts for the rear-facing camera system. Other upgrades tipped for the Galaxy S24 Ultra so far include a new chipset, a 50MP telephoto camera and titanium side rails.
We expect the rumor mill to keep on chugging along as we get closer to an official announcement, so be sure to check back with our Galaxy S24 hub for the latest intel on Samsung's next-gen handsets.
More from Tom's Guide