If the past few years of leaks hadn't confirmed that already, it seems Google has a hard time keeping its upcoming phones a secret. The upcoming Google Pixel 7a is the subject of the latest blunder, with an alleged prototype appearing on eBay with an asking price of $1,650.
But hey, at least this one wasn't left inside a restaurant, or spotted in use on the New York subway.
The listing has since ended without any bids, reportedly at the seller's behest, but was apparently based in Greek capital Athens. According to the description the device doesn't power on, and will only start up in fastboot mode, for reasons unknown. The SIM tray is also missing.
Obviously, that means a buyer wouldn't be able to glean much new information from this particular device. We do get a closer look at the device's overall design, which doesn't offer many surprises. There's a flat-screen display, a dual-lens camera cutout inside the Pixel's trademark camera bar, alongside a hole-punch camera and a noticeable bezel around the screen.
The fastboot screen also reiterates rumors that the phone will be available with 8GB of LPDDR5 RAM, up from the Pixel 6a's 6GB, and 128GB of storage. It's unknown whether a 256GB storage variant will be available, but that doesn't feel likely. The Pixel 6a maxxed out at 128GB, after all.
It's not clear why the listing has been pulled, and whether that was down to legal action from Google or the presence of an off-site buyer. But the listing is still visible and easily accessible, if you want to take a look for yourself.
Google Pixel 7a: What to expect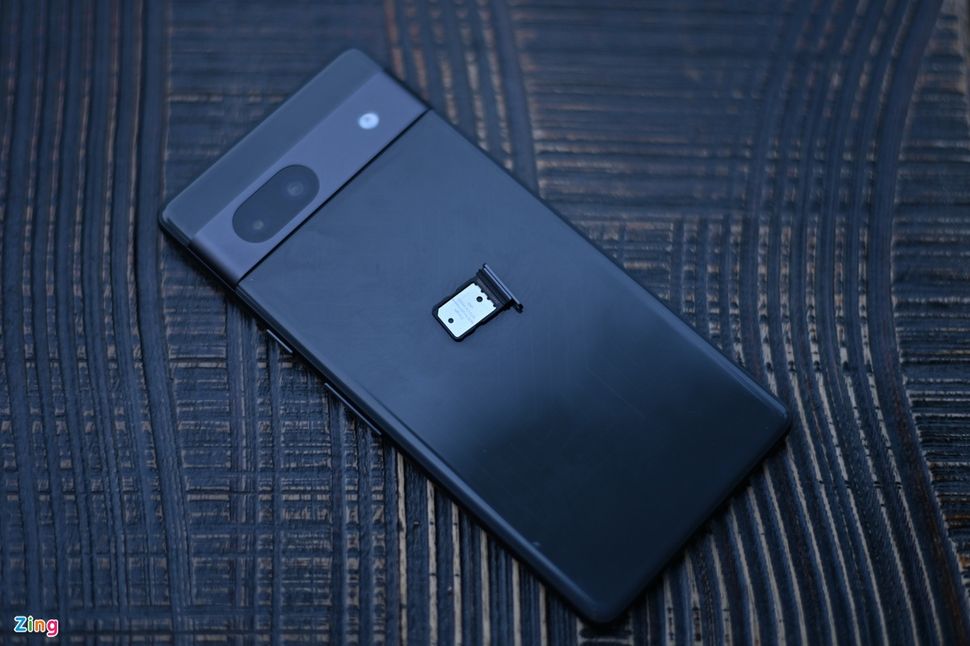 As the pictures in the eBay listing seemingly help confirm, the Pixel 7a is taking a very Pixel 7-inspired approach to its design. We don't know many of the specifics for sure, but rumors point towards us getting a 6.1-inch display with FHD resolution and a 90Hz refresh rate.
The phone is also expected to run from the Google Tensor 2 chipset. While the chip is far from a benchmark powerhouse, the Tensor chips have been built to enhance photography, machine learning and security. That's how you get features like Photo Unblur and Magic Eraser and some of the Pixel-exclusive features in Google Assistant.
As for the camera, things start to get a little unclear. Various conflicting rumors have come up, but the most recent camera rumor suggests twin 12MP shooters are coming. Well the phone certainly seems to have two rear lenses, so at least that part is correct. Battery life is also a complete unknown, and we're hoping for some significant optimizations and better endurance as a result.
Google is expected to unveil the Pixel 7a and reveal exactly what's coming at Google I/O 2023. The conference kicks off on May 10 with a keynote speech, which is traditionally where Google reveals its software and hardware plans for the coming year. The new Pixel A series phone is usually among them. So thankfully we don't appear to have long to wait.
More from Tom's Guide