Let's be frank: talking about the best sci-fi movies on Netflix is akin to promoting "the best affordable apartments in New York City." Netflix is filled with plenty of good to great shows and movies, but finding great sci-fi films on the service — at least right now — is not easy.
That said, we've got a good list of solid sci-fi movies you can stream on Netflix right now, and we're saying that while doing our best to not confuse sci-fi with fantasy. Some of these films may have less sci-fi elements than the others — they can't all be Star Trek — but each fits the bill in its own way. And to help you filter them down further, we're including Rotten Tomatoes critics ratings scores. We're not of the belief that the review-aggregator site is an ultimate arbiter of taste, but it can prove informative.
Also, we've put a few of these films at the top of this list because they're about to leave, and we want to make sure you watch them while you still can. Here are the best sci-fi movies on Netflix, so watch them while you still can!
The best Netflix sci-fi movies right now
Pitch Black (2000)
Vin Diesel in space isn't just great when he's voicing Groot in the Guardians of the Galaxy movies. Pitch Black introduced us to Richard B. Riddick, a survivor on a desert planet. He's a true anti-hero, because while he's got his cool vibes — he's also a notorious criminal. Riddick also has a signature flaw: while his eyes were altered to let him see in the dark, he has to wear goggles during daylight because light causes him tons of pain. Unfortunately for Riddick, he's on a planet that's in perpetual daylight.
Stars: Vin Diesel, Radha Mitchell, Cole Hauser, Rhiana Griffith, Keith David
Director: David Twohy
Watch now
Galaxy Quest (1999)
Sure, Netflix doesn't have any official or licensed Star Trek movies, but it does offer arguably the best Star Trek movie of all time. And I say that out of respect, as this comedic sci-fi film does a stellar job with everything from intergalactic adventures to fandom.
The premise is wacky: at a convention, the cast of 1970's series Galaxy Quest reunite to make a buck and glad-hand the fans — only to have actual aliens show up. Tim Allen stars as your traditional blowhard actor, and a perfectly cast Alan Rickman plays the thespian who took his gig very seriously.
Stars: Sigourney Weaver, Alan Rickman, Tim Allen, Tony Shalhoub, Sam Rockwell, Justin Long
Director: Dean Parisot
Watch now
Inception (2010)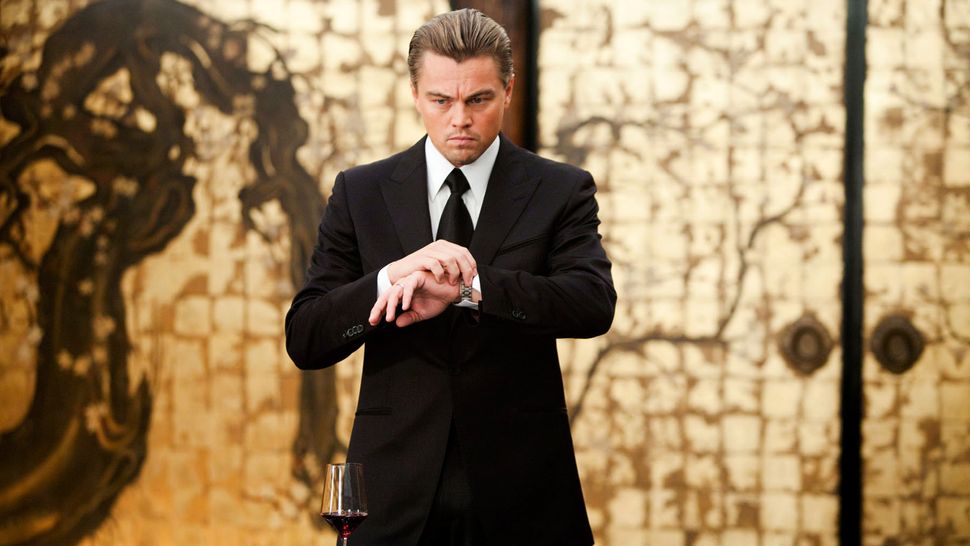 While you might remember Inception for a certain spinning toy, we still rewatch the Nolan flicks for its fantastic cast and premise. Dom Cobb (DiCaprio) is a thief bearing a set of skills so powerful that even Liam Neeson would be intimidated. Dom goes inside of the minds of his targets, to steal secrets. Unfortunately, getting to this point in his life has left Dom with troubles that only he can fix. The only challenge is that he now needs to innovate again: plant a new memory in a target's head.
Rotten Tomatoes score: 87%
Stars: Leonardo DiCaprio, Elliot Page, Joseph Gordon-Levitt, Marion Cotillard, Ken Watanabe, Tom Hardy
Director: Christopher Nolan
Watch now
The Adam Project (2022)
Fighter pilot Adam Reed (Ryan Reynolds) has the ultimate mission: save the world by traveling back in time. Unfortunately, he makes a mistake on his trajectory and winds up in 2022, where he finds the younger version of himself (Walker Scobell), who needs help with his own life.
While it definitely smells like a cross between Back to the Future and a big action movie, The Adam Project is its own movie. The latest collaboration between Reynolds and director Shawn Levy (who will reunite on Deadpool 3), The Adam Project is a winner thanks to Reynolds and Scobell's performances and chemistry.
Genre: Family sci-fi adventure
Stars: Ryan Reynolds, Walker Scobell, Zoë Saldaña, Jennifer Garner, Mark Ruffalo
Director: Shawn Levy
Watch now
Black Mirror: Bandersnatch (2018)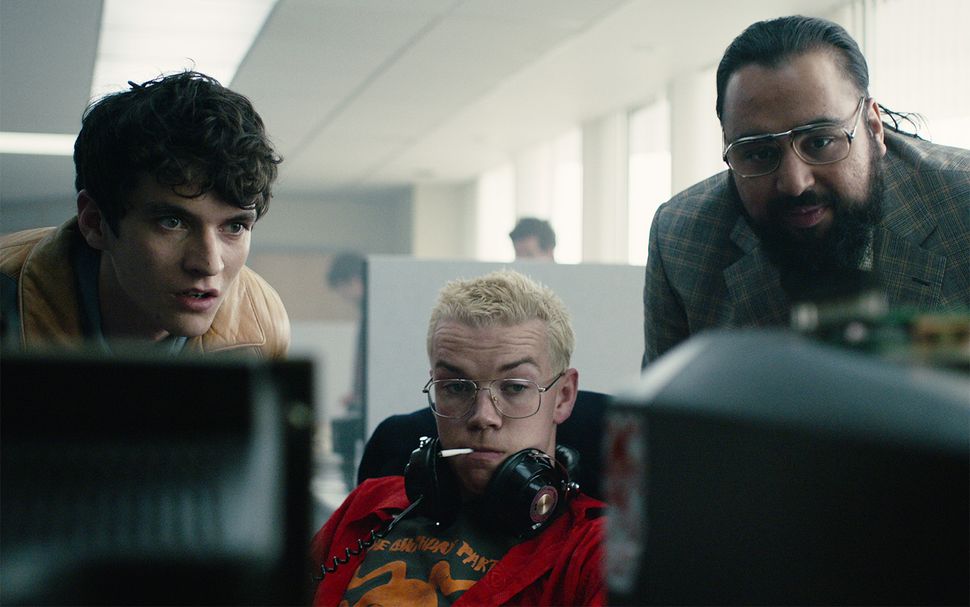 Unlike any other movie on this list, Black Mirror: Bandersnatch is actually interactive. The plot begins relatively simply, as video game programmer Stefan (Fionn Whitehead) is seeking to adapt one of the classic interactive "choose your own adventure" books into a game.
But as the public's reception of the game doesn't meet Stefan's dreams, you are given the option to try again. This begins the dark path that Stefan goes down, where he starts to become concerned about someone (you) controlling him.
Genre: Interactive sci-fi drama
Stars: Fionn Whitehead, Will Poulter, Craig Parkinson
Director: David Slade
Watch now
The Platform (2020)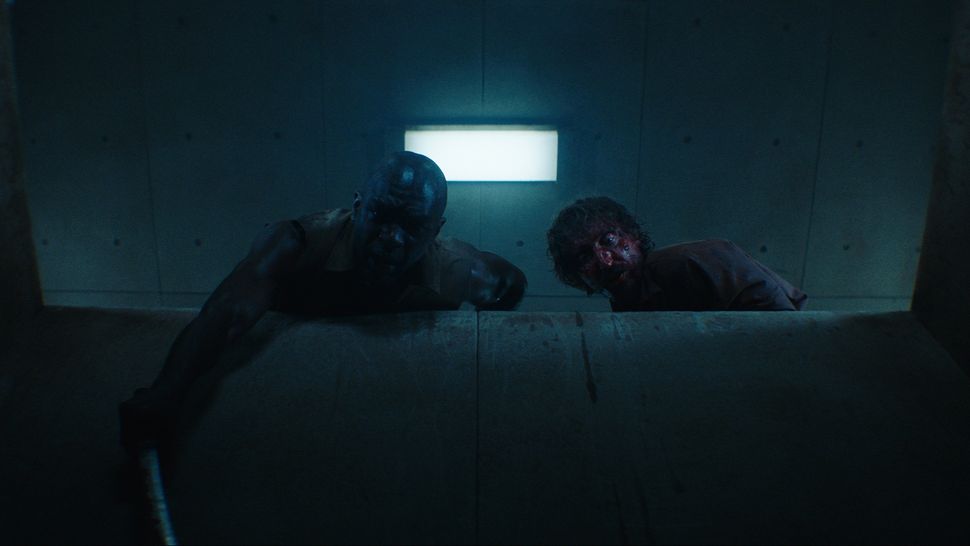 A sci-fi movie where the futuristic elements are a little more minimal and subtle, The Platform is a dystopic horror movie where jails have become even less humane. Food is distributed via a large floating platform that descends through a series of cells that are stacked on top of each other. Two people share each cell, and this system is so broken that the prisoners on the lower levels — who get food last — are driven to risk it all. The Platform feels like what could happen if a Black Mirror episode were even more depressing.
Rotten Tomatoes score: 79%
Stars: Iván Massagué, Antonia San Juan, Zorion Eguileor, Emilio Buale. Alexandra Masangkay
Watch Now
The Mitchells vs The Machines (2021)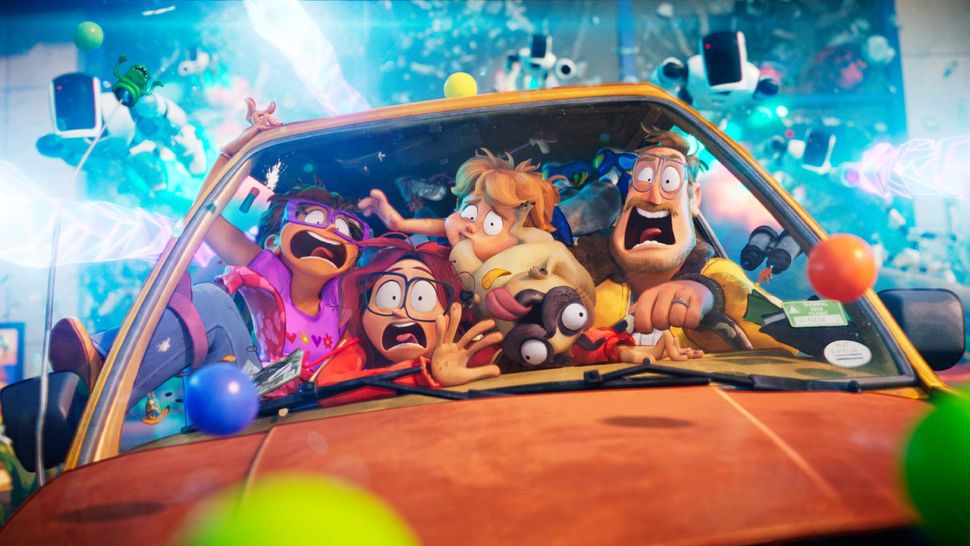 So far, this list has given folks some movies that families can watch together, but little that actually feel made for families. That's where Netflix Original The Mitchells vs The Machines comes into save parents and kids everywhere. This family adventure begins with one last vacation before daughter Katie (Jacobson) goes off to college, which is a surprise for Katie, as her father (McBride) decided that the family needs a vacation. And he's tired of all the tech that his kids fill their eyes with. Then, dad's worries come true, as a race of super-power robots rises up. Only through working together can the Mitchells beat the Machines.
Rotten Tomatoes score: 97%
Stars: Abbi Jacobson, Danny McBride, Maya Rudolph, Mike Rianda, Eric André, Olivia Colman, Fred Armisen
Watch Now
End of Evangelion (1997)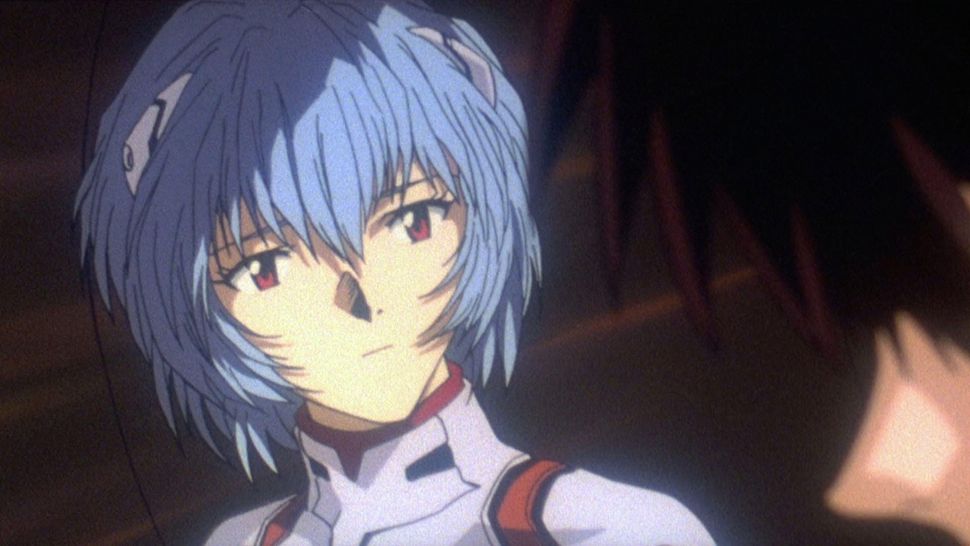 A warning: this is not one to watch with kids. That said: get in the Eva, Shinji, it's time to watch the final chapter of Evangelion, the series where children pilot giant mechs that they're not exactly emotionally ready to operate. Yes, you'll want to watch the series first — don't worry, it's on Netflix — but once you're ready, you'll want to see Shinji and his fellow Eva pilots' latest adventure. A huge success at the box office and on home video, End of Evangelion also won tons of critical praise for its mix of action and surrealism. It also courted controversy with its sexual content, especially that one scene early on.
Rotten Tomatoes score: 90%
Stars: Megumi Ogata, Casey Mongillo, Kotono Mitsuishi, Carrie Keranen, Megumi Hayashibara, Ryan Bartley, Yūko Miyamura, Stephanie McKeon
Watch Now
Don't Look Up (2021)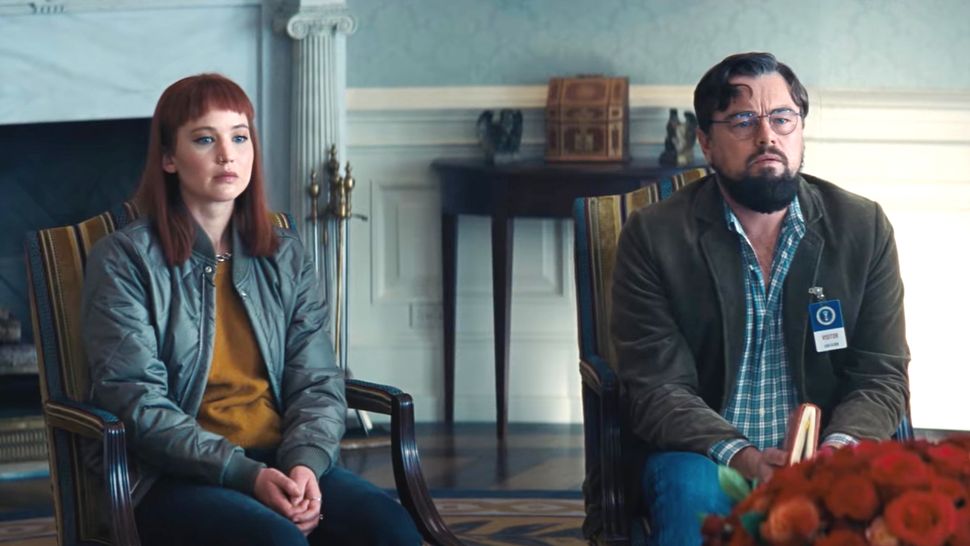 Some would call Don't Look Up — a comedy about the world's farcical response to a planet-threatening crisis that feels similar to how climate change has played out so far — more science than fiction. Either way, this ensemble comedy proved popular when it dropped on Netflix, painting targets on everyone's back, to highlight how complicit everyone can be. Things get odder, though, when a billionaire decides that we can't destroy the comet heading for Earth, because it can be mined for trillions of dollars of rare elements. So, he pitches using unproven technology to break the comet into pieces, which supposedly won't be devastating once they enter our orbit Divisive, as some find its humor deft and others see it as ham-fisted, Don't Look Up is the kind of science fiction that those plugged into the news may want to watch.
Rotten Tomatoes score: 56%
Stars: Leonardo DiCaprio, Jennifer Lawrence, Rob Morgan, Jonah Hill, Mark Rylance, Tyler Perry, Timothée Chalamet, Cate Blanchett, Meryl Streep
Watch Now