Meta officially launched the Quest 3 headset at Meta Connect yesterday (September 27). And while my colleague Tony Polanco got some hands-on time with the Quest 3 prior to Connect — check out his early Quest 3 review — I wanted to check it out for myself since I was in Menlo Park, Calif., at Meta headquarters for the event.
After having spent a demo session with the Meta Quest 3, my reaction is much like the reality the new headset dabbles in... mixed. On the one hand, you can definitely see the steps forward Meta took with the Quest 3. The controllers are so good. And the full-color RGB passthrough is pretty impressive.
Unfortunately, though, I didn't leave the demo thinking about how groundbreaking the Quest 3 was, but rather concluding "This could be great, but…" In the end, there are 3 reasons to buy the Meta Quest 3 — and 1 big reason to skip this mixed reality headset when it goes on sale October 10 with a $499 starting price.
Reasons to buy the Meta Quest 3
The Touch Plus controllers are incredible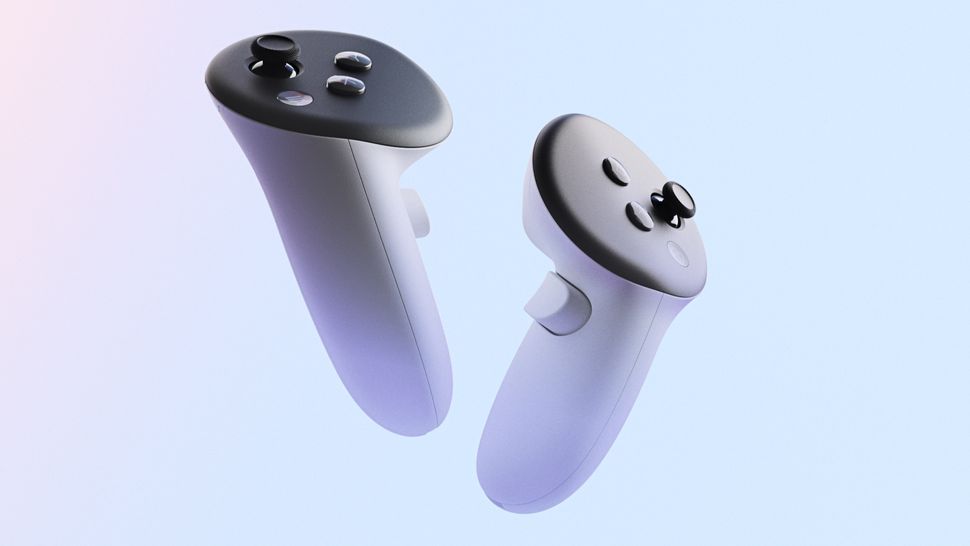 I honestly cannot say enough good things about the Meta Quest 3's new Touch Plus controllers. I went into testing expecting them to be a slight upgrade but after using them, I'm not looking forward to having to use my Quest 2 controllers going forward. The Touch Plus controllers are just that good.
And it all comes down to how the controller feels in your hand. Yes, no tracking ring is nice, and that probably allowed Meta to design the Touch Plus controllers with fewer physical constraints. The haptic feedback is also good, but not earth-shattering. I found that some experiences didn't produce haptic feedback that added much to the experience.
But the controller literally fits perfectly in your hand. The ergonomics are spot on. As shocking as it may be, the Touch Plus controllers are probably my favorite thing about the Quest 3 so far.
Impressive full-color passthrough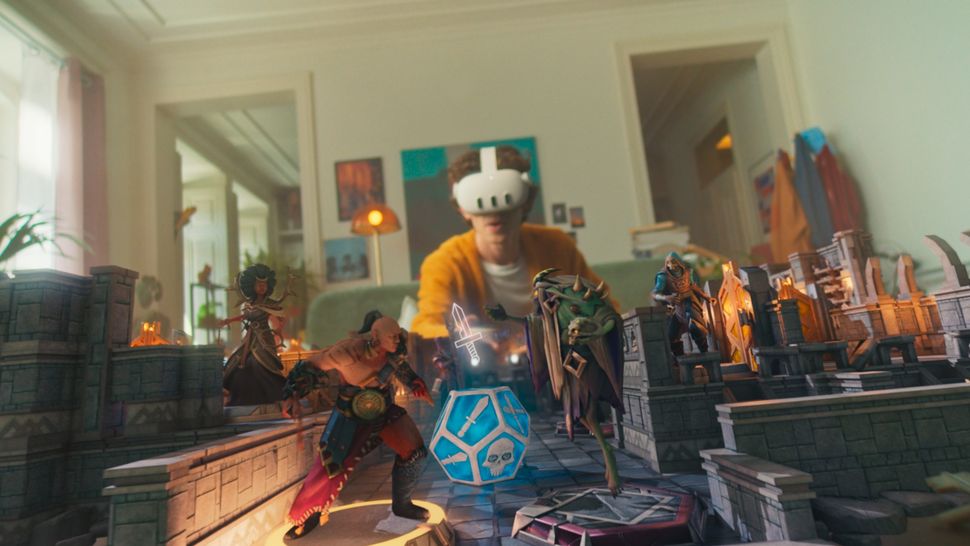 I only got to try out one mixed reality game: First Encounters. In it, I got to fight a bunch of bouncy little aliens. It was fun.
But what really impressed me was the quality of the passthrough and the AR holographic overlays. The overlays looked just as good as anything I typically see in VR, though admittedly the cartoonish aesthetic of the game helped with this. The video passthrough also looked great, and I noticed only slight juddering in my hand.
Again, I didn't get a ton of time in mixed reality, so it's tough to definitively say that the Quest 3 nailed it. But, at least in my first encounter with it, I was impressed with the results.
Prepare for a mixed reality future
Speaking of mixed reality, after spending some time in it, I could tell that this is the future. Virtual reality won't go away completely — the best VR games still have a lot of appeal. But the ability to bring in your surroundings through passthrough is a true game-changer when you get to experience it. And weirdly, it feels more comfortable.
So if you want to be an early adopter of mixed reality, you will need to get the Meta Quest 3 or wait for the Apple Vision Pro. And given the Apple Vision Pro costs, $3,499 the Quest 3's starting price of $499 is a lot more appealing.
Reason to skip the Meta Quest 3
The present is still virtual
Remember how I just spent all that time talking about how great mixed reality is? Here's the problem — it's not here yet. Or more accurately, not enough of it is here yet.
Case in point: At the Quest 3 demo, there were a fair amount of games to try and only two used mixed reality from what I saw. One of them didn't even work for me, but I'm going to generously consider that a glitch and not hold it against the VR headset.
But the lack of options? That I am going to count as a negative mark. I know more are coming and that what Meta showed off at the keynote put plenty of mixed reality experiences front and center. In fact, it was clear that Meta is taking direct aim at the Apple Vision Pro and it's "spatial computer" moniker. But the problem is I haven't experienced much of those yet.
I'm hoping once I get to review the Quest 3, my concerns will be alleviated and I'll be able to wholeheartedly recommend the headset. But for now, there's just not enough mixed reality content to make me go "You have to get this." That's why I'd honestly hold off on buying a Quest 3 until we see more.
More from Tom's Guide