It's Presidents' Day, and there are cheap mattress sales everywhere you look. This is one of the best times in the year to pick up a mattress on the cheap, but there's a knack to snagging the best deal. I've been writing about mattresses for years, and monitoring prices and deals patterns, and have picked up some top tips for maximizing your savings. Below I'll explain the biggest mistakes I see people making when shopping for a mattress bargain, so you can avoid making the same blunders in this year's Presidents' Day mattress sales.
One key piece of guidance before I start. It's not all about price. Your new mattress could be sticking with you for the next seven or eight years, and you're going to be spending plenty of time on it. Pick the wrong one, and you're looking at many years of uncomfortable nights, poor sleep, and back pain. If you're not quite sure what kind of bed will suit your sleep style, your first stop should be our best mattress guide, which has recommendations for a range of different customers, from side sleepers to back sleepers, to light sleepers to hot sleepers.
1. Focusing on the discount alone
It's fairly common for mattress MSRPs to fluctuate throughout the year, which means you can't always take a deal at face value. If I was a cynical person, I'd say this is to make certain discounts look bigger than they are. Not to get all mathsy on you, but here's an example. One month, a brand has a 50% off sale on a mattress with an MSRP of $1,000. The customer pays $500. The next month, the brand has a 60% off deal on the same mattress, but sneakily increases the MSRP to $1,300. The customer pays $520. The percentage discount is bigger, but you're getting a worse deal.
Rather than focusing on percentage discount or money off, it's better to look at the price you're paying. I appreciate this information might not seem that useful for you if you're just starting your shopping today, but the good news is that we track prices all year round, and we'll include information about how good each deal is, in our coverage.
Complicating matters slightly is the fact fact that, in general, we've seen a gradual rise in prices over the course of last year and the start of this year, due to inflation. In many cases that means waiting for mattress prices to fall to historical lows is probably a futile exercise. Saatva is a good example – the current price isn't the cheapest ever, but it is the cheapest you're going to see for a good long time.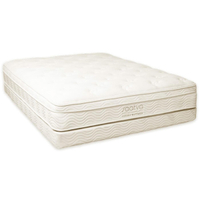 Saatva Classic mattress: from $995 at Saatva
We have a special deal for you for Presidents' Day – hit the button below to get $400 off all purchases over $1k. Savings kick in on the twin XL and bigger, and a queen size drops to $1,696. MRSPs rose in October and January so this isn't a historical low for the Classic, but is it the cheapest price we've seen this year (by $100 on the queen size) and the best price I think you're going to see now. This luxury innerspring hybrid is our #1 mattress right now, and scored highly across the board in our Saatva Classic mattress review.
2. Not keeping an eye on evergreen deals
Don't assume that just because a deal is branded as a 'Presidents' Day sale' that it's a short-term offer. A surprising number of brands run the same deal pretty much constantly, but just change the messaging around it on their site to make it look new. We all these 'evergreen deals'. If you're after a new mattress from WinkBed, DreamCloud, Siena or Awara, you can basically buy whenever, and you'll get the same price.
That's not to say that you're not getting good value if you buy in one of these sales; at the end of the day, you should be focusing on getting the right mattress for your needs. But les events like this are more relevant for brands like Casper and Tempur-Pedic that are less regular with their discounts (both have sales on right now, and I don't expect either to last much past Presidents' Day).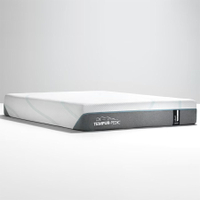 Tempur-Pedic TEMPUR-Adapt mattress: was $1,699 now from $1,599
Tempur-Pedic is known for its ultra-soothing, ultra-plush foam. These premium beds don't come cheap, and deals aren't particularly common, so it's worth snapping them up when they do occur. For Presidents' Day, there are discounts on a number of Tempur-Pedic's mattresses. Our pick is the Tempur-Adapt mattress, which promises 30% more conforming support than the Tempur-Cloud (so extra pressure relief and more of a body-hug feel). The current sale knocks up to $300 off.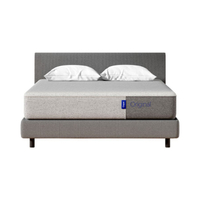 Casper Original: was $895 now from $716 at Casper
The Original is the cheapest of Casper's mattresses, and right now there's 20% off for Presidents' Day (a maximum of $339 discount). The all-foam design is split into three zones of support to offer extra softness where it's needed, while the top layer is perforated to boost breathability. A queen size comes in at $1,036.
As I mentioned, we meticulously track prices and sales across a wide range of brands. If you've decided which model you want, our dedicated deals pages will give you more information about the current offer, and if you need to hurry up and buy now, or can afford to be a bit more relaxed about it:
3. Buying from a third party retailer
For most products that aren't mattresses, it makes sense to shop around various retailers to find the lowest price. With mattresses, it's a little different. Although some of our mattress recommendations are available via third party retailers like Amazon or Walmart, unless there's a big difference in price, I'd always recommend you purchase direct from the brand's own website. The main reason is to do with aftercare.
Unless you're buying from a super-cheap or obscure brand, your mattress will come with a sleep trial – a period during which you can test out your purchase in your own home. These last anything from 100 nights up to a full year, and if during this time you decide a mattress isn't right for you, the company will take it back and refund you (usually, there are no fees attached to this, but there are exceptions, so double check when you buy).
Sometimes third party retailers will honor these trial periods, but sometimes they will not. But if you do end up wanting to return the mattress during this period, or are unlucky and end up having to claim on the warranty a few years down the line, I'd much rather deal with the brand direct than try and navigate the murky waters of Amazon refunds (here is how to return a mattress to Amazon, if you're curious).
Typically, brands will match the prices available on third-party retailers, and sweeten the deal with extras like bedding to make it worthwhile buying from them. Either way, at a minimum you should head to the brand's own site, see what they're offering, and weigh up your options before hitting 'add to cart'.
4. Not factoring in freebies
It's pretty common for brands to bundle in sleep accessories with your mattress purchase. These might be pillows, a sheet set, mattress protector, or all of the above. If you need them, this is a great way to amp up your savings. If you actually don't really need them, don't let yourself be swayed, and focus on the discount on the actual mattress instead. This is the most important thing to get right.
For example, the regular Nectar mattress sale offers 25% off MSRP and throws in a big bedding bundle that's worth something like $500. However, the current offer doesn't include the bundle, but the discount on the mattress is bigger at 33% off. You'll pick up a queen size for $80 less than you'd pay on the other deal.
Based on just the math, it seems like the regular offer is better value, even if you factor in a bit of exaggeration when it comes to the bundle's value. But if you've already got perfectly good pillows and sheets, it's a false economy, and you're better off buying the current offer and saving that bit extra on the mattress.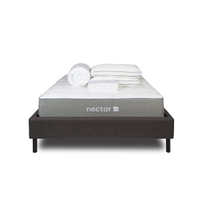 Nectar Memory Foam mattress: now from $359 at Nectar
For Presidents' Day there's 33% off mattresses at Nectar, taking the price of the queen size original down to $699. This is a case where you need to weigh up if you need sleep accessories or not, because although the mattress itself is cheaper than it is if you buy on Nectar's regular offer (by around $80 on the queen size), you won't get the bedding bundle that's included with that deal. If you don't need bedding, buy now; if you do, hang on for the other offer to kick back in. In our Nectar mattress review, we found this all-foam model delivered excellent comfort and support for an impressively low price.