CES 2017 Preview: 7 Tech Trends We're Excited About
Tech trends to watch at CES
CES 2017 is here, and it promises a new wave of exciting tech products that we'll likely be talking about all year. This year's event will have a major focus on smart home gadgets that are evolving to become our personal assistants, and will mark the debut of some exciting new players in the connected-car race. And now that the major virtual-reality headsets have had a year to mature, expect a whole new level of immersive VR content to go along with mixed-reality announcements.
You can expect compelling new phones, laptops and 2-in-1s, too. In fact, our exclusive review of Dell's XPS 13 2-in-1 is already live. We'll be all over this year's event, with a dozen writers and editors bringing you all the latest news, hands-on impressions and videos from Las Vegas. From smartphones and wearables to drool-worthy TVs, here's what to look forward to at CES 2017. (Photo Credit: Bruce Bennett/Getty Images)
The smart home gets smarter
If the Amazon Echo and Google Home are any indication, the future of the smart home lies in our voices. Expect lots of connected gadgets at CES 2017 that will not only adjust your thermostat, shut off your lights and lock your doors via voice commands but also remember your specific preferences and habits. You might even see some mainstay tech companies enter the smart-home race.
"Voice is becoming the proverbial face of computing," said Shawn DuBravac, chief economist at the Consumer Technology Association. "Since the 1950s, we've had this Jetsonian vision of how the smart home should be, and now that view has given way to today."
Connected cars are key
High-tech cars will have their biggest presence yet at CES 2017. A whopping 200,000 square feet of the Las Vegas Convention Center will be dedicated to connected vehicles, with a total of nine major car makers showing off their latest and greatest. Automotive veterans Nissan and Honda will make their CES debut this year and will likely have some tricked-out new vehicles to show for it like the BMW i8 (pictured) on display at the 2016 CES. And now that Samsung has the resources of harman/kardon under its belt, we're eager to see what the tech giant brings to the connected-car space.
Virtual reality grows up, gets more experimental
Now that the Oculus Rift, HTC Vive and PlayStation VR (pictured) are all in the hands of consumers, expect a major focus on exciting new virtual-reality content, as opposed to fancy hardware. At the same time, we may learn more about the new crop of Windows 10 VR headsets that could make high-end virtual reality more attainable than ever.
But while traditional immersive VR will always be around, you can also count on seeing boundary-pushing "mixed-reality" headsets that blend virtual reality and augmented reality by placing digital objects in our real world. "Today, VR is still very much a destination experience — you put on the glasses, and then you take them off," DuBravac said. "In some ways, that will become more seamless."
TV: Pushing 4K, HDR and beyond
You can look forward to all of the major TV players — such as LG, Sony and Samsung — bringing their most drool-worthy sets to the big show. Now that modern game consoles and set-top boxes are beginning to embrace both 4K resolution and HDR (High Dynamic Range), expect top TV makers to tout both features heavily on their newest displays. Although you'll see lots of great 4K TVs that you'll be able to buy soon, you can also count on a little bit of crazy — in previous years, we've seen mind-blowing 8K televisions and even rollable displays.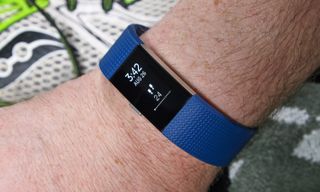 Wearables get more specialized
If there's one trend to look out for in the wearables space, it's specialization. Expect these gadgets to take on more specific purposes, whether it's a fitness tracker made for a particular sport or activity or even one built for your pet. We already have wearable gadgets designed solely to track your jumping or to help you keep tabs on your dog, so expect more niche products at the big show.
Gaming: Bigger performance, smaller designs
In 2016, we saw top laptop makers manage to cram desktop-grade graphics cards into superslim notebooks such as the Razer Blade Pro and the MSI Stealth Pro (pictured here). At CES 2017, expect even smaller and more eye-catching laptops, desktops and mini PCs that can handle 4K gaming and virtual reality without breaking a sweat.
Smartphone surprises
While CES isn't known for being a smartphone show — that happens a month later at Mobile World Congress in Barcelona — we could see some exciting announcements for the next generation of handsets. LG has already teased a new lineup that includes photography-minded and stylus-ready phones, and Chinese heavy hitter Huawei typically has a major presence at the show, thanks to its affordable but tricked-out devices.
T-Mobile is also promising a big announcement for its "Un-carrier What's Next?" event at CES 2017, so we're eager to hear all about the next crazy idea coming out of the disruptive wireless company.