The Best and Worst Thanksgiving Movies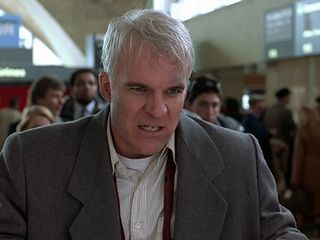 The Best and Worst Thanksgiving Movies
Thanksgiving is very much a neglected holiday for movies. Turkey day is not as scary as Halloween (depending on who's coming over for dinner) nor as maudlin as Christmas (ditto). It's admittedly not easy to make a film about a holiday whose defining feature should be a low-key dinner with family and friends. Still, if you're looking for something to watch while you digest your feast, here are a few movies that capture the spirit of Thanksgiving — and a few that miss the mark completely.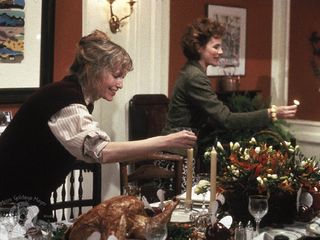 BEST — Hannah and Her Sisters (1986)
Leave it to Woody Allen to make Thanksgiving weird. Eliot (Michael Caine) is married to Hannah (Mia Farrow), but falls in love with her sister Lee (Barbara Hershey) at a Thanksgiving party. Throughout the course of three Thanksgivings, Eliot, Hannah, Lee and Hannah's two other sisters get involved in complicated parallel stories that are equal parts funny, dramatic and just plain odd.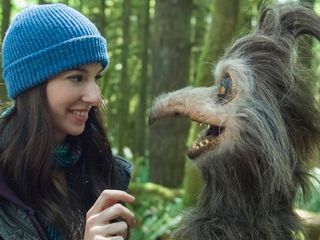 WORST — Turkey Hollow (2015)
Turkey Hollow isn't bad, per se, but when you consider that it comes from the Jim Henson Company, it falls well short of the Muppet creator's usual mark. Tim and Annie Emmerson (Graham Verchere and Genevieve Buechner, respectively) must save their aunt's farm in the low-tech town of Turkey Hollow. They conscript a bunch of oddball puppets to help them. The puppetry is top-notch, but the story and script are soporific.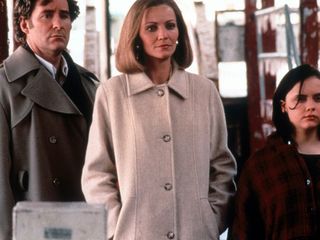 BEST — The Ice Storm (1997)
For the disaffected Gen Xers at your Thanksgiving gathering, consider popping The Ice Storm in the Betamax player. The movie focuses on two families, the Hoods and the Carvers, with characters played by Kevin Kline, Christina Ricci, Elijah Wood and Sigourney Weaver. With sexual experimentation, illicit affairs, bad weather, family drama and untimely death figuring into this movie, even your most fraught Thanksgiving weekend probably won't be as scarring as the one on the screen.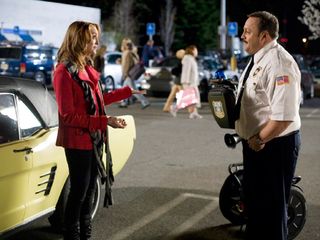 WORST — Paul Blart: Mall Cop (2009)
Perhaps we can all agree that Kevin James isn't the worst comedian out there, but his presence is about all Paul Blart: Mall Cop has going for it. James plays the titular character, who stands up to a group of criminals invading his mall on Black Friday. The movie is as tiresome as the premise implies, although even the harshest critics would admit it's not entirely devoid of laughs.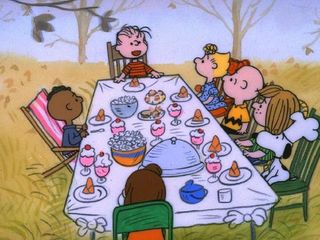 BEST — A Charlie Brown Thanksgiving (1973)
It's not just your nostalgia talking: Charles Schulz's Peanuts TV specials are still really, really good. Lovable loser Charlie Brown (Todd Barbee) must attend two Thanksgiving dinners: one for his friends and one for his family. That's easier said than done, given that Peppermint Patty (Christopher DeFaria) isn't aware of his double commitment. With the traditional Peanuts mix of humor and earnestness, A Charlie Brown Thanksgiving holds up.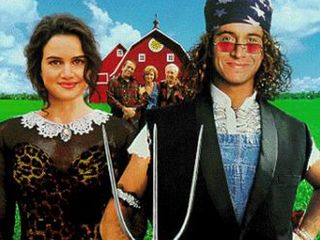 WORST — Son in Law (1993)
Son in Law is a Pauly Shore comedy from the '90s. That should be enough to warn you off, but if you're really curious, here's the pitch: College student Becca Warner (Carla Gugino) brings the audacious Crawl (Shore) to her rural hometown over Thanksgiving break. When Crawl proposes marriage to Becca, her parents freak out, and the rest is as predictable as you'd expect.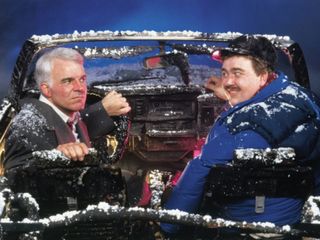 BEST — Planes, Trains and Automobiles (1987)
Neal Page (Steve Martin) needs to get from Chicago to New York City to join his family for Thanksgiving. Sounds easy, until everything goes wrong and he finds himself stuck with Del Griffith (John Candy), an obnoxious salesman in the same rotten situation. They attempt every method of travel known to humankind during their hilarious odyssey, which strikes the perfect balance between sincerity and cynicism.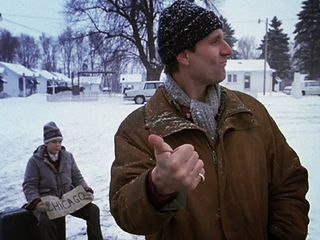 WORST — Dutch (1991)
A comedy-drama from Peter Faiman and John Hughes sounds like a slam dunk, and yet somehow, Dutch falls flat. Dutch Dooley (Ed O'Neill) is a well-meaning loudmouth who has to make peace with his girlfriend's spoiled son, Doyle (Ethan Embry). When Doyle refuses to come home for Thanksgiving, Dutch tries to mend fences over the course of a relatively joyless hour and a half. You've seen this story before, but probably in better movies.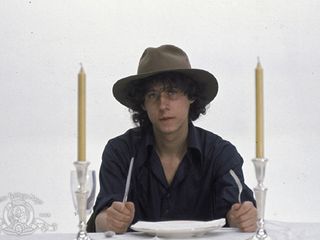 BEST — Alice's Restaurant (1969)
Based on Arlo Guthrie's 20-minute ballad of the same name, Alice's Restaurant retells Guthrie's true Thanksgiving tale. After volunteering to haul some garbage for his friend Alice (Pat Quinn), Guthrie finds himself hauled to jail by Officer Obie (William Obanhein — the actual cop from the story!). Later, during the Vietnam draft, the Army does not look kindly on Guthrie's crimes. Longer than the song, but just as fun.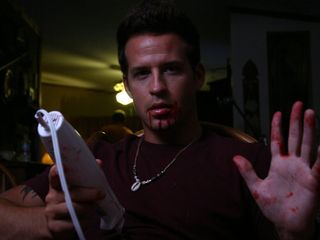 WORST — ThanksKilling (2008)
When a movie's tagline is "Gobble, gobble, mother#%@&er," you know you've just about hit rock bottom. A comedy-horror film about a killer Thanksgiving turkey sounds like it could be a fun "so-bad-it's-good" romp. The trick is that "so-bad-it's-good" can happen only by accident, not design. When college student Kristen (Lindsey Anderson) and four friends square off against the murderous fowl, the over-the-top sex and gore feel shallow and stupid.