10 Places You Shouldn't Be Playing Pokémon Go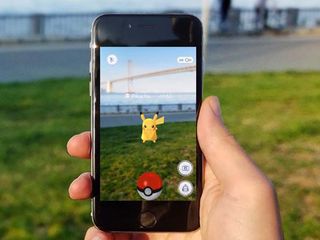 10 Places You Shouldn't Be Playing Pokémon Go
Here at Tom's Guide, we're addicted to Pokémon Go. We're playing it in our homes, on the bus, walking to work, walking home from work, at restaurants and even when we're supposed to be spending quality time with our families. If we played any more, we'd be going to meetings.
Still, there are some places where even we would have to put our phones away, as certain spots are just too sacred, too unsafe, or too illegal to catch 'em all. Here are the 10 places you shouldn't be playing Pokémon Go.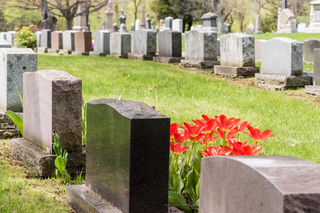 Cemeteries
You might be excited that you just found a Vulpix, but the lonely new widow 150 feet away won't be happy to see you trampling around hallowed ground to catch it. Cemeteries have become popular locations to play due to a surplus of PokéStops, but the joy that the game brings doesn't exactly mesh with the somber atmosphere of a graveyard, especially when other visitors may be mourning. On July 12, Arlington National Cemetery, the place of rest for thousands of United States veterans, sent out a tweet asking visitors to refrain from playing the game there.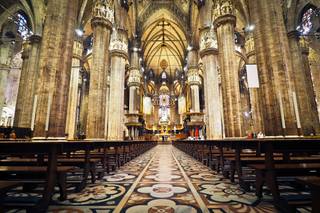 Places of Worship
It's ironic how many PokéStops are located at churches, synagogues and mosques, especially considering religion's spotty history with Nintendo's favorite creatures.
Stay outside of those places of worship when you're playing. Inside, people may be taking their prayer very seriously. Walking around playing on your smartphone could be distracting.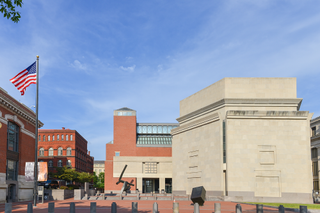 Memorials
Stories have come to light of Pokémon trainers on the hunt at the Holocaust Museum in Washington D.C., and it's easy to understand why visitors might be distracted. People visit the memorial to learn and mourn one of the most horrific genocides in human history -- it's not to much to ask to have your phone off.
The same goes for the site of the World Trade Center memorial in New York City, which has proven to be a popular stop for collectors, as well as the Auschwitz-Birkenau State Museum, the location of a World War II concentration camp. It's not exactly tasteful.
Photo: Orhan Cam / Shutterstock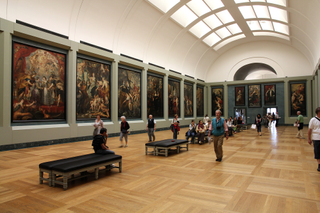 Some Museums
If you're at a hands-on museum, go nuts. Play all you want. In fact, some museums might benefit from the interactivity.But a lot of museums, like many art and history locations, are places to enjoy or reflect on what's in front of you right now. Playing Pokémon Go in front of a Van Gogh painting might diminish the experience just a tad.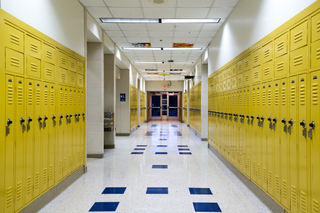 School
Mark my words: Pokémon Go is bound to start at least one fight at a middle school this year.When kids are in class, they should be paying attention, so it's not the place for Pokémon Go. For younger children at recess, it's likely to end up with students screaming at each other.If you're in college, each class is hundreds of dollars, and you'd be an absolute dummy to skip them or do something else while they're in session. Once you're out on the quad or at a football game, go nuts. There are plenty of times in college when Pokémon Go will be absolutely awesome.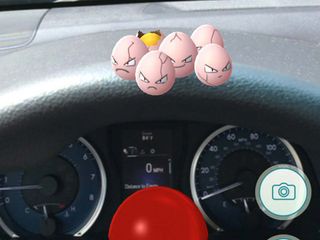 The Highway
You wouldn't text and drive, so don't play Pokémon Go and drive.While rumors of a man stopping in traffic to catch a Pikachu were greatly exaggerated, it went viral for a reason: it's completely and utterly believable. Be safe, buckle up, and don't hurt or kill yourself, your passengers or other drivers by playing behind the wheel.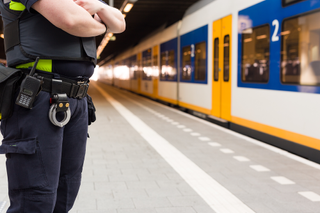 Police Stations
Police stations are reminding players that you don't need to go into a building to catch pocket monsters or fight in a gym. In New Hampshire and Australia's Northern Territory, stations are begging gamers to stay outside. No need to interfere with official police business, that Zubat can be caught outside.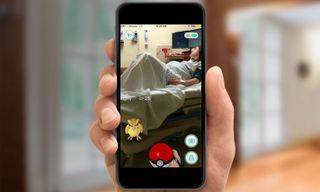 Hospitals
If you're in the hospital, either you need urgent care or someone you love does, so it would behoove you to pay attention to that problem over a Doduo. You especially don't want to be blocking hallways where nurses and doctors may be rushing.By the way, don't skip a visit to the hospital because you need to catch a Bulbasaur. An Oregon man refused medical attention after a stabbing because he wanted to keep playing the game.
One image went viral: a man catching a Pidgey while his wife was in labor. She couldn't have been happy when that was all said and done, and we don't blame her.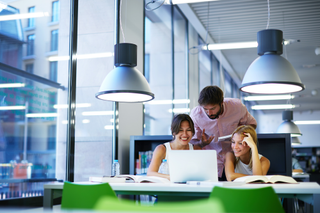 Work
A viral image floating around says it all: "Save it for your break time or lunch. Otherwise you'll have plenty of time unemployed to 'Catch them all'."Your boss may not be happy to learn that you're playing Pokémon Go on company time. While Pokémon Trainer may be a real career in the games, it's not in our world. Don't risk your job for the game.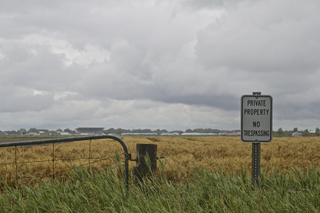 Private Property
Don't get in trouble going on someone else's private property. There are plenty of Pokémon in public spaces. You may be asked to leave, or worse, the authorities could be called. Don't get caught trespassing, lest you end up in jail.
If you know your neighbors well, ask their permission to explore their property. Make sure not to jump over fences or go past signs warning you to keep out.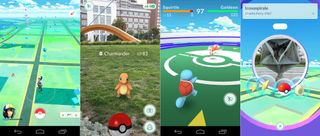 More Pokémon Go
Now that you know where not to play, check out the rest of our Pokemon Go coverage, including some fun personal stories as well as tips on being the very best.