10 Xbox 360 Games to Play Right Now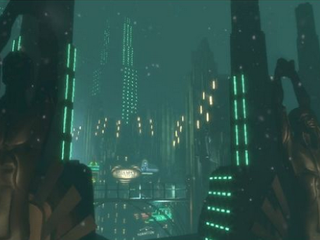 Try These Xbox 360 Games Now
The Xbox One is Microsoft's bid for your living room: the device is being presented as a gaming console, cable box, DVD player, content streaming device and social network all in one.
That's certainly more than the Xbox 360, the Xbox One's predecessor, can say. But the Xbox 360 does outshine the Xbox One in at least one area: games. The Xbox One will not be backward compatible, which means it'll take years to amass a collection of games comparable to those released for Xbox 360 over the past eight years.
That means if you don't have an Xbox 360 you've probably missed out on some really great games over those past eight years. And as finding a retailer that has Xbox Ones available for pre-order gets more and more difficult, buying an older console might look like the more appealing option.
So, in no particular order, here are 10 games for Xbox 360 that you should check out before the Xbox One rolls around.
Email jscharr@techmedianetwork.com or follow her @JillScharr. Follow us @TomsGuide or on Facebook.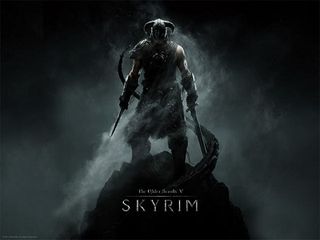 Elder Scrolls V: Skyrim
With an enormous explorable map, dozens of play styles and customization options and a fantasy backstory so well-developed even J. R. R. Tolkien would be impressed, "Elder Scrolls V: Skyrim," released in 2011, is the Western role-playing game (RPG) to end all RPGs.
You play as the Dragonborn, a being with the power to speak in the language of dragons. What you do with that power is entirely up to you — use it to defeat the evil dragon Alduin, become a master thief or mage or warrior in one of the many side quests, or simply explore the snowy, wild landscapes of Skyrim.
Also available on PlayStation 3 and PC.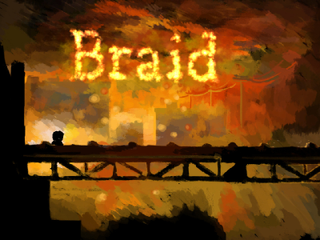 Braid
Released in 2007 for the Xbox Live Arcade, "Braid" simultaneously introduced many people to the indie game development scene and set the bar for all future indie games ridiculously high. At first glance "Braid" looks like a simple platformer with its retro graphics and basic controls (move left, move right and jump). But there's one more move players can make: they can also rewind and fast-forward time.
The passage of time sits at the crux of this game. As the levels get harder and the rules more complex, your purpose becomes less clear — who is this "princess" that you're trying to rescue? What is your past with her? And does she even want you to save her?
Also available on computer and PlayStation 3.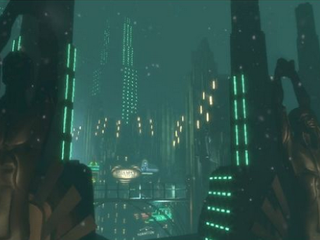 BioShock
Many consider this 2007 title the best Xbox video game of all time. They certainly have a good case: "BioShock" took many of the tropes and shortcomings traditionally associated with the first-person shooter (FPS) genre and turned them on their head. The result is a smart, captivating science-fiction adventure that asks players to wrestle with questions of free will, agency and identity.
The sequel, "BioShock 2," didn't quite live up to the original, but in March 2013 a so-called "spiritual successor" entitled "BioShock Infinite" took the game world by storm with its compelling characters and ambitious plot.
Also available on computer and PlayStation 3.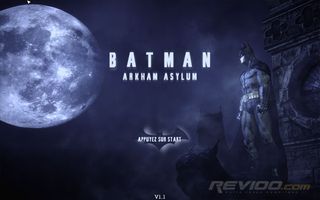 Batman: Arkham Asylum
Who hasn't dreamed of being Batman? And short of building your own Batcave, the closest you'll get is playing "Batman: Arkham Asylum" and its sequel "Arkham City."
The game's story strikes a great balance between the gritty realism of the recent "Batman" movies and the colorful drama of the comics and cartoons, but it's the gameplay that really seals the deal. Any thug with a gun can take Batman out—you'll have to use a combination of stealth and gadgets to incapacitate them. And even when you have to leave the shadows, the game's combat system is fluid, intuitive and a whole lot of fun.
Also available on computer and PlayStation 3.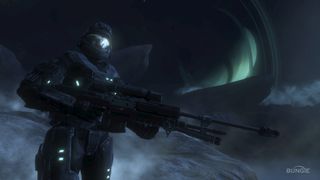 Halo: Reach
Master Chief is pretty great, but if you want to play one of the best campaigns in recent FPS history you'll need to get "Halo: Reach."
This game, set before the original "Halo" (which came out for the first Xbox in 2001), puts players in the boots of Noble 6, the newest member of a team of soldiers who find themselves standing between the galaxy and the precipice of war.
"Halo: Reach" does get knocked for its multiplayer mode, which many consider to be flawed and imbalanced. But for a great story that resonates with new players and longtime fans alike, and an epic "Halo" experience that's unique to Xbox 360, you can't go wrong with "Halo: Reach."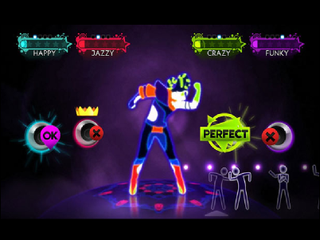 Just Dance 3
Now for something a little different. "Just Dance 3" and its many sequels aren't about fighting or exploring worlds or collecting items. The name says it all—just dance!
Previous dancing videogames had players stepping on buttons on the ground in the correct order to simulate getting down on the dance floor. "Just Dance" takes advantage of the Xbox Kinect's motion sensor to remove the middleman: the scanner reads your whole body and scores you based on everything from how you bop your head to how low you can go.
With music ranging from the latest hits to the quirky and obscure, "Just Dance 3" is a lot of fun both solo and with friends.
Also available on Wii and PlayStation 3.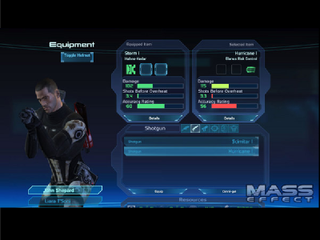 Mass Effect
For its compelling and diverse characters alone, this series, begun in 2007 with the original "Mass Effect," is a landmark console video game, but the series of science fiction action RPGs also features a complex, lived-in world and a combat system that can be customized to fit your play style. You play as Commander Shepard, who must gather a team of characters to stop an intergalactic threat.
MORE: 7 PC-Only Games to Try Right Now.
The best thing about Commander Shepard is the ability to be anything the player wants: male, female, close quarters combatant, long-distance sniper, friend or foe or even, with certain other characters, lover. When people talk about storytelling in video games, there's a reason "Mass Effect" is so often mentioned.
Also available on PlayStation 3 and PC.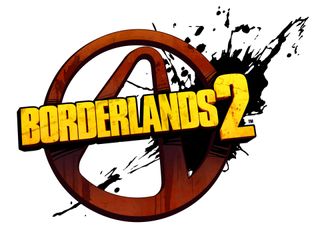 Borderlands 2
FPS is kind of the Xbox 360's signature genre — but "Borderlands 2" stands out among other shooting games for its black humor, unique art style, in-depth weapons system and excellent cooperative multiplayer.
MORE: 20 of the Hottest Video Game Girls.
In this sequel to the original "Borderlands," which came out in 2009, you return to the planet Pandora as a Vault Hunter in search of treasure. But Handsome Jack, who now rules Pandora, doesn't want you to succeed. "Borderlands 2" is one of those rare games that manages to be both smart and raucously fun.
Also available on computer and PlayStation 3.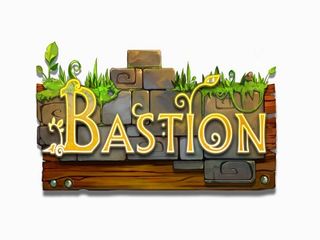 Bastion
If "Braid" put indie games on the map, "Bastion" made them mainstream. Released in 2011, this visually stunning third-person action game follows a young man known only as The Kid as he travels through the remnants of the floating city of Caelondia.
Guided by the dulcet tones of an increasingly unreliable Narrator, the Kid must unravel the truth of Caelondia and the Calamity that befell it. At times funny and fanciful, at others grim and fatalistic, "Bastion" is the definition of indie success.
Also available on computer and iOS.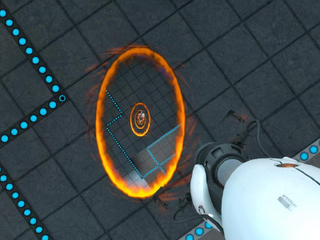 Portal
Another oft-cited contender for "best game ever," this brilliant physics-based puzzle game first came out as part of a bundle called the Orange Box in 2007. The crux of the game is deceptively simple: pass a series of tests using a "gun" that creates traversable portals. Place the portals right, and floors become ceilings, up becomes sideways, and one misstep will have you falling through an infinite loop.
The puzzles are mind-bending enough, but the game's true brilliance lies in the artificial intelligence named GLADoS guiding you through the tests. It's not just the now-ubiquitous cake jokes or catchy songs that make "Portal" great; the game helped redefine the kinds of stories, physics and experiences that video games could offer.
Also available on computer and PlayStation 3.