The New Xbox 360 Dashboard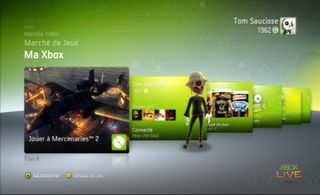 Dashboard Facelift
Above: Current Dashboard - Below: Microsoft's Kinect-friendly Dashboard
The highly-anticipated Kinect motion-based accessory is right around the corner, and Microsoft is giving the Xbox 360 interface, or Dashboard, a facelift to make it more motion control-friendly. After looking at both interfaces, the biggest difference is how the tiles come into view. In the current Dashboard, the tiles sweep in at an angle from the upper-right, while in the beta Dashboard, everything has a very perpendicular look. This should make "waving" through tiles (as in using your arms to push tiles up, down, left and right) a little less disorienting.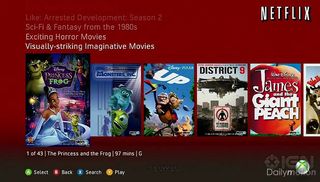 New Netflix
All of the different apps that Microsoft has integrated into the 360 Dashboard are getting the same makeover. The Netflix interface has the same lines as the main Dashboard page. All of the different organizational options are still there, like Instant Queue and sorting by genre, etc.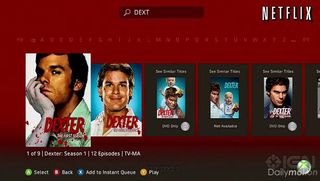 Search Redone
Netflix Search looks especially sharp in its new format. This might have been a feature previously, but Search also tells you when certain shows or movies are "DVD only" so you can grab that latest season of Dexter via snail mail.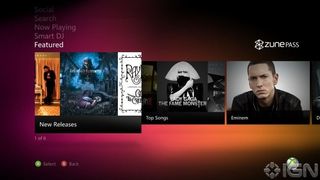 New Zune
Microsoft is all about all-inclusive ecosystems, so of course its Zune software gets invited to the makeover party. Zune gets the same straight North-South, East-West lines as everything else.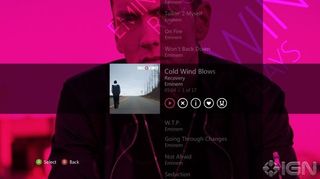 Zune Tracklists
Track lists on Zune are also done over, keeping everything center-screen while taking the album artwork to the back for some nice scenery.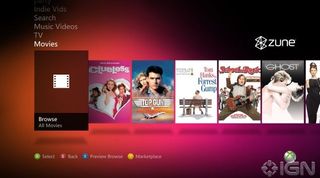 Movies by Zune
Zune also does movies and TV. Part of it is definitely the new UI design philosophy, but browsing through movies via Zune looks a lot like Netflix, but with a different color scheme.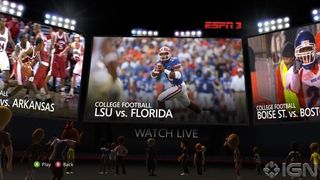 ESPN 3
ESPN 3 took the Internet by storm over the summer, allowing many cable subscribers to watch dozens of different sports games online for free. Now Microsoft has brought the service to the 360, so you're Saturday can be spent watching every possible college football game.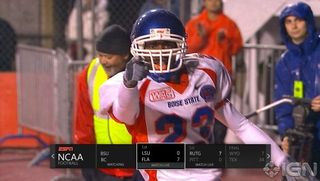 Tracking Other Games
The true sports fan wants to keep up on as many games at once as possible, so the live tracker lets you monitor four other games while watching a fifth.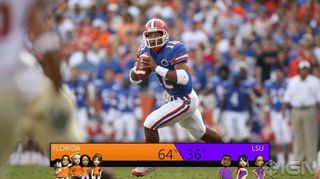 Rivalries Reborn
Much like the popular Party feature that Netflix users love so much, you can watch the game with your friends or other subscribers, so you'll always have a cheering section for your favorite teams.