15 Best Apple Watch Bands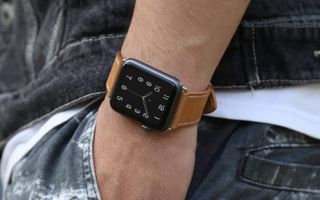 Personalize Your Apple Watch
One of the great things about Apple Watch is that, with help from a slew of bands, you can make the device look different each day you put it on. When you're working out, you can opt for a sweat-friendly sports band. And when you head out to an important meeting or big job interview, you can strap on a high-end metal band to totally change the watch's look and feel.
Because of how the band can change the look of the Apple Watch, several watchband makers have cropped up, all with hopes of getting you to sport their creations. From sports bands to leather, Milanese loops to rubber, there are countless options. Here are some of the best Apple Watch bands on the market.
Credit: Marge Plus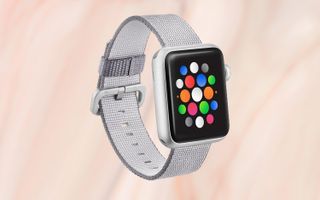 Modal Woven Nylon
Modal has been making a variety of popular watchbands over the years, and the company's Woven Nylon is one of its most popular models. This band is made from gray nylon, which is both soft and water-resistant, so you can wear it during workouts. The band comes with a pull-through loop to ensure a snug fit.
Credit: Modal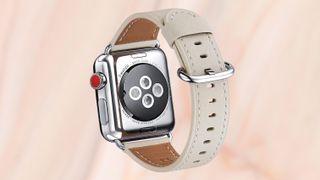 WFEAGL Apple Watch Band
One of the most popular watchbands on Amazon, the WFEAGL Apple Watch Band is all about saving you some cash on a stylish-looking watchband. It's compatible with any of the Apple Watch series and comes with a TPU scratch-resistant design to improve durability. The watchband's top grain is leather. Best of all, it comes in a slew of colors and sizes, making it compatible with just about any Apple Watch variation you can fathom.
Credit: WFEAGL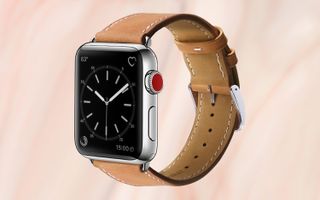 Marge Plus Compatible
Several leather watchbands on the market promise to make your look more fashionable. But the Marge Plus compatible is designed to do it without emptying your wallet. Made from genuine leather, this band can accommodate wrist sizes between 160mm and 200mm, making it suitable for a large segment of the population. If you're looking for a professional look on the cheap, the Marge Plus compatible is a good place to start.
Credit: Marge Plus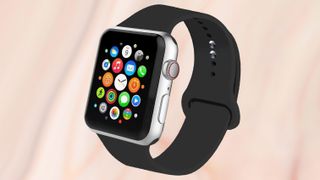 IYOU Sport Band
If you're in the market for a new sports band for your Apple Watch, consider IYOU's option. The watchband comes with lugs on both ends that can securely lock into the Apple Watch. There's also a pin-and-tuck closure design that will make your Apple Watch design look cleaner. The band itself is made from silicone, making it durable and easy to use in all types of weather or while working out. Best of all, it's affordable and comes in a variety of colors.
Credit: IYOU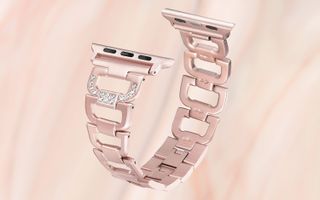 Secbolt Bling Band
Secbolt's Apple Watch bands are all about giving you high fashion and making the device on your wrist feel like a luxurious traditional watch instead of a smartwatch. And the company's Bling Band tries to do that with a rose gold finish and diamond rhinestones on a stainless steel band. A clasp on the bottom makes it easy to put the band on,d take it off and get a snug fit for your wrist.
Credit: Secbolt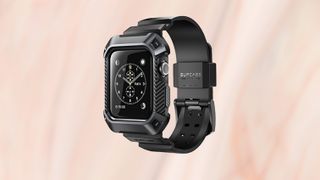 Supcase Rugged Protective Case With Strap Bands
Supcase is best known for its smartphone cases, but the company has also developed an Apple Watch case that comes with a watchband. The Rugged Protective Case wraps around your Apple Watch without blocking buttons and other critical functions. There's also a rugged watchband that connects to it with a simple snap-on function. The Supcase offers shock absorption and a raised bezel to protect your Apple Watch. The company also says its case is scratch-resistant.
Credit: Supcase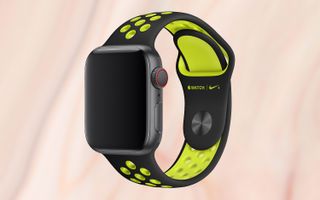 Nike Sport Band
Nike is one of the more popular watchband makers for those who want to work out with their watches. The Nike Sport Band comes with a decidedly sports-focused design; it's made from fluoroelastomer, which is designed to hold up during intensive activity. This band is also water-resistant. Plus, it's smooth enough that it won't be a nuisance while it's on your wrist.
Credit: Nike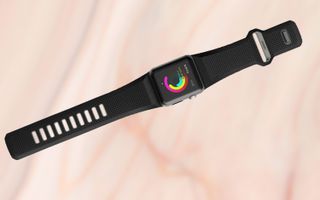 Nomad Sport Watch Strap
The Nomad Sport Watch Strap is a $40 watchband made from silicone that's designed to be worn while you're active and sweating. Nomad says that the material is both durable and comfortable, and the slate-gray finish over the black adds some design flair you won't find elsewhere.
Credit: Nomad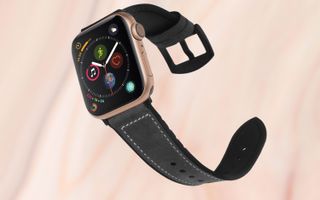 Next Hybrid Band
Next's Hybrid Band is designed to be worn in both workout and casual settings. It has a silicone underside, which is designed for use during activity, and a brown-leather top layer, which adds a little more comfort and good looks to the band. And thanks to metal hardware attached to the watchband, it doesn't feel cheap.
Credit: Next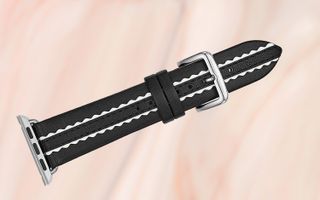 Kate Spade Scalloped Apple Watch Strap
Kate Spade has long been a popular fashion brand, thanks to its unique prints and designs. And the company's Kate Spade scalloped Apple Watch strap is no different. This watch strap comes with a black-and-white, scalloped design and is made from leather to enhance its broader fashion appeal. A single-prong metal buckle makes this band feel like a standard watch strap. That said, because it comes from the Kate Spade brand, it's a little more expensive than many other watchbands, at $68.
Credit: Kate Spade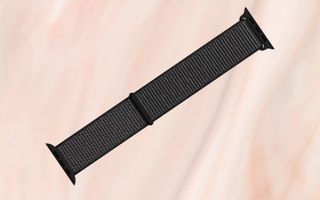 Apple Sport Loop
If you're looking for a watchband from Apple that you can wear while playing sports but that's still fashionable, check out the Apple Sport Loop. The watchband, which comes in a variety of designs, is made from double-layer nylon with dense loops on the skin side to allow for soft cushioning. The other side is made for durability and taking a beating. And with help from its hook-and-loop fastener, you should be able to get this band to fit your wrist with ease.
Credit: Apple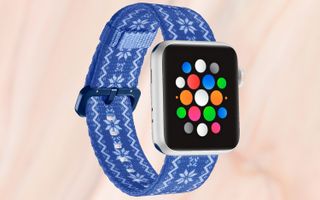 Dynex Holiday Snowflake
If you're looking to make a statement with your Apple Watch band, look no further than the Dynex Holiday Snowflake. This watchband is made from nylon but comes with a snowflake design that's ideal for the cold winter months. The Dynex is adjustable to fit most wrist sizes and comes with a matching lug and clasp that won't detract from the band's design. And it costs only $10.
Credit: Dynex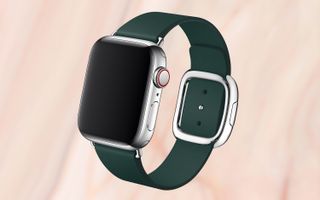 Apple leather with Modern Buckle
If you're looking for a watchband that's a little more sophisticated and looks good in multiple settings, the Apple leather with Modern Buckle is a good place to start. The band comes in a variety of colors, including black, green and blue, and is made from milled and tumbled leather. In fact, the band is made from the same material NASA uses for landing material on Mars. And because this band comes with a magnetic closure, it'll be easy to put on and take off.
Credit: Apple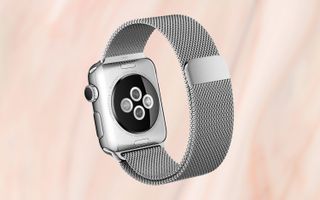 Apple Milanese Loop
Apple's Milanese Loop has been available for years and is widely considered one of the more elegant watchbands on the market. It's woven with specialized Italian machines and uses a smooth, stainless-steel mesh to wrap around your wrist. The secret ingredient in the watchband is its magnetic design, which makes the strap adjustable to match any wrist size between 130mm and 180mm. Just be ready to spend.
Credit: Apple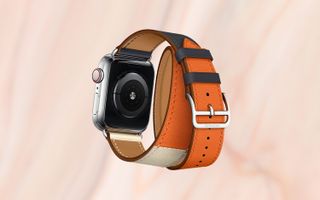 Apple Watch Hermès
For years, the Apple Watch Hermès has been one of the more popular watchband options among those who want a luxurious look and feel. This band comes with an extra-long Double Tour wrap that will go around your wrist twice. The band is specially made from Barenia leather in France, textured Epsom leather or Swift leather. Regardless of the leather type, this band is designed to be smooth and feel elegant. Just be prepared to pay a premium.
Credit: Hermes