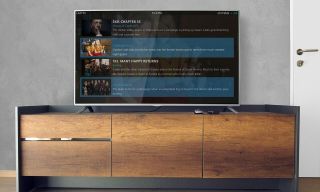 The 20 Best Kodi Add-Ons
There's a lot to love about Kodi (formerly known as Xbox Media Center). It's a completely free, open-source media player that can be installed on everything from PCs to smart TVs, providing countless ways to customize your viewing experience. For casual watchers, however, it can be quite confusing. Kodi doesn't have its own content, so you have to dig through a daunting array of add-ons and plug-ins to see what's so great about this media player. For that reason, we dove headfirst into the world of Kodi to determine the best add-ons available for download. Enjoy!
Photo credit: Shutterstock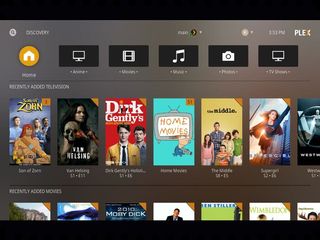 Plex
Do you like the satisfaction of owning your favorite movies and TV shows, but still want the convenience of streaming? The official Plex add-on for Kodi is for you. Plex lets you upload digital movies, shows and music to a personal media server (via Amazon, Google Docs, Dropbox or OneDrive), then share them across all your devices. There's even a mobile sync option, which lets you enjoy content offline. As a bonus, you can share entire libraries with friends, so you can finally watch that movie they won't stop talking about.
Photo credit: Plex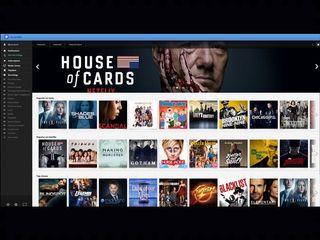 PlayOn Browser
Did you know there are streaming services out there other than Netflix? It's true! And PlayOn will manage them all for you. Instead of visiting several websites, you can use PlayOn, a one-stop add-on for watching Netflix, Hulu, HBO and about 100 other streaming accounts. Even better, PlayOn can record everything to your hard drive in MP4 format so you can watch it later. It's a binge-watcher's dream come true!
Photo credit: PlayOn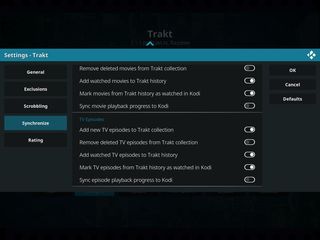 Trakt
Are you watching so much TV that you can't follow it all? Trakt can help with that. It's a nifty little tool, which links to your streaming accounts and takes note of everything you're following — which movies, which shows and how long you've been in front of the screen each week. There are also calendar features to let you know when new releases are coming, so you can set aside time for them. Don't worry — Trakt won't judge you.
Photo credit: Kodi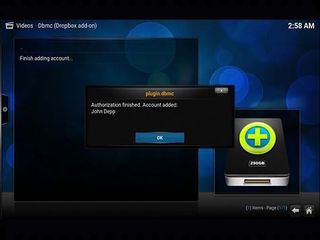 Dbmc
Once upon a time, people had to set up slide projectors when they wanted to show off photographs taken on holiday. Even with the advent of Facebook, people still do this sometimes — they'd just rather put them on the TV. One tool making this easier is Dbm, an unofficial Dropbox add-on that can access all the files and photos in your account. If one of your Kodi devices is hooked up to your television, putting photos on the big screen becomes no trouble at all.
Photo credit: Kodi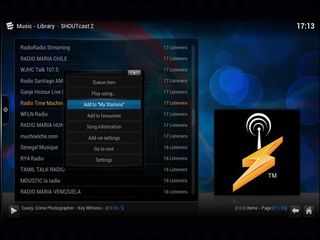 SHOUTcast2
Perhaps you' enjoy listening to online radio stations instead of watching TV in the background. The good news is the SHOUTcast2 add-on fully supports thousands of stations through Kodi's interface. The bad news: We're not kidding about those thousands of stations. The sheer number can be overwhelming. Thankfully, the Browse feature arranges everything by genre, so you'll at least be sure to find something in the general neighborhood of what you were looking for.
Photo credit: Kodi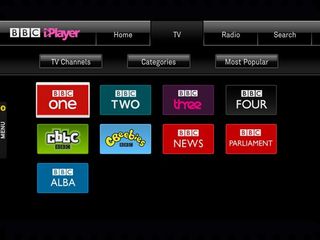 iPlayer WWW
If you're craving the brilliance that is the BBC, the iPlayer WWW add-on is worth a look. This unofficial program creates a browser window to BBC's iPlayer website, where you can watch the live feed, catch up on recent episodes or listen to the radio stations. Sadly, the TV services are available only to U.K. residents (unless you use a proxy server), but it's a good way to keep up with the BBC from your Kodi device.
Photo credit: iPlayer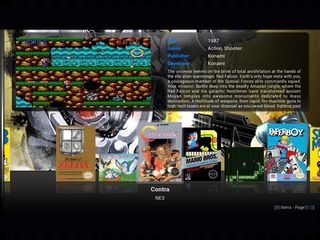 ROM Collection Browser
Having trouble managing those ROMs and emulators for your legally purchased games? (You did purchase and rip them directly, and aren't promoting piracy, right?) If so, the ROM Collection Browser is a dream add-on that imports your classic games to a local database. That means you can conveniently browse your gaming library like a digital collection without flipping between aging consoles. But, seriously, there's no need to be a pirate about it.
Photo credit: ROM Collection Browser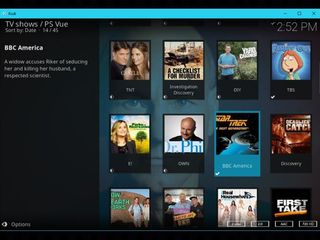 PlayStation Vue
While it's not as well-known as streaming services like Netflix or Hulu, Sony has its own subscription program. Complete with live cable-television feeds, on-demand video and cloud-based DVR, PlayStation Vue is a promising platform. It's also one that you've likely heard about only if you're a streaming junkie or if you own a PlayStation 4. The good news is that the Kodi team went ahead and developed its own PS Vue add-on, so you can pick up everything Vue offers without paying for an extra console.
Photo credit: Kodi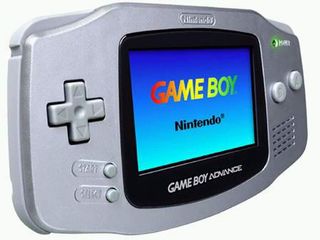 Game Controllers
Sometimes, you don't want to control your Kodi using a keyboard or mobile remote. Sometimes, you want to use a classic gaming controller and feel the nostalgia wash over you. If so, you're in luck — if you have the right peripherals. There are several controller profile add-ons to choose from. Want to control your media with an iconic NES controller? The classic Sega Genesis game pad? An esoteric Game Boy Advance setup? Some profiles require tweaking, but these controllers are functional, and a great choice for that ROM Collection Browser mentioned earlier.
Photo credit: Getty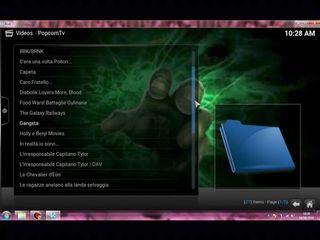 PopcornTV
One thing that turns casual users off from Kodi is that once you actually get everything up and running, you realize that add-ons for streaming pirated content are everywhere. The good news: There's an increasing number of legitimate, free TV and movie services within Kodi's built-in repositories. Today, we're recommending the Italian-based PopcornTV — not only for the service it provides, but also for the sports streams it includes alongside its other legal content.
Photo credit: Kodi Lighting Tutorials/YouTube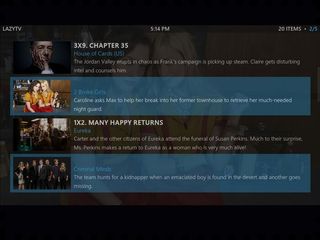 LazyTV
Most viewers have felt like there are too many things to watch, to the point where simply picking something can be a massive pain. LazyTV fixes the problem with a clever twist: It creates random playlists of TV shows you like, putting on your first unwatched episode each time it switches series. If you want to watch multiple series at once, but can't decide where to start, this add-on will take all the guesswork out of your binge-watching.
Photo credit: LazyTV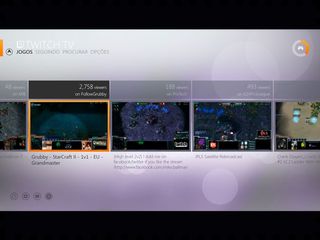 Twitch
Twitch was the platform that proved a market exists for watching video games being played live, a trend that isn't about to disappear anytime soon. While YouTube and Steam have stepped into the field with their own live-streaming services, Twitch remains the undisputed king of Let's Plays, and this official add-on connects its feeds to your Kodi library.
Photo credit: Twitch
YouTube
Needing no introduction, YouTube is hands-down the biggest video-streaming service on the planet. Hosting videos created by average users as well as professional media companies, YouTube remains a staple of the world's online viewing habits, and it makes sense to watch it on Kodi. While Kodi's YouTube add-on wasn't actually developed by parent company Google, it still connects to the service's full library and allows integration with your Kodi video collections.
Photo credit: Kodi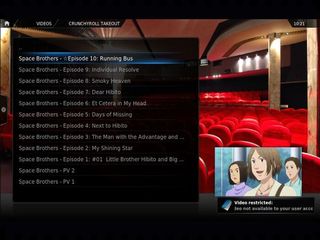 Crunchyroll
Crunchyroll is a Netflix-style subscription service dedicated entirely to anime. That statement will either inspire you to check Crunchyroll out or block it from your web browser forever. Whatever the case, an official add-on brings Crunchyroll's entire library to your Kodi device, with all the movies and TV series that entails. If you're on the fence, there's even a free 14-day trial to see if Dragon Ball and Mobile Suit Gundam Wing are worth the hype.
Photo credit: Kodi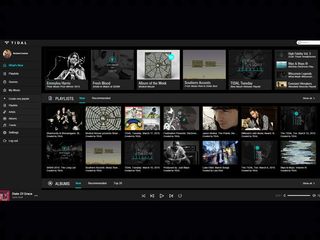 Tidal
There's no shortage of music players on Kodi, but if you value audio quality, Tidal is worth checking out. This subscription service offers lossless audio, high-definition music videos and exclusive content ranging from interviews to history features. On the downside, you'll pay a premium for the high-end subscription plan, but that doesn't mean it's without merit.
Photo credit: Tidal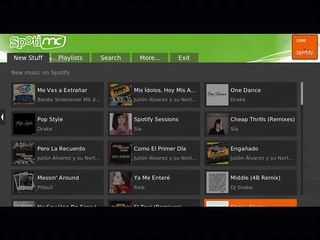 Spotimc
Of course, if Tidal isn't your thing, there's always the familiar Spotify. Spotify doesn't have an official Kodi add-on, but the third-party project Spotimc is a good work-around. The app provides full access to your Spotify collection and playlists, and you'll be up and running within Kodi. The only downside is that you'll need to install this add-on from the SuperRepo repository. Aside from that, the process is fairly straightforward.
Photo credit: Spotimc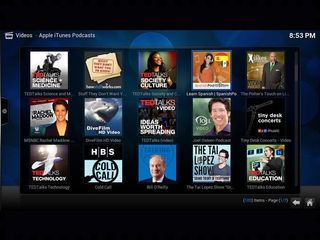 Apple iTunes Podcasts
Podcasts are more popular than ever, as they're a great way to listen to fascinating topics during commutes or while working out. This add-on gets you started by connecting you to the iTunes podcast library before letting you choose podcasts from among a massive amount of genres. If your interest lies in gaming, tech, pop culture or some other miscellaneous topic, you'll find a podcast worth following here.
Photo credit: Kodi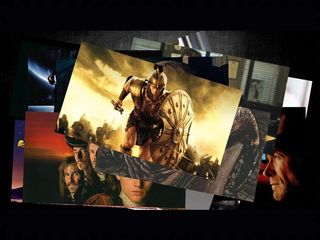 Multi Slideshow Screensaver
Kodi's lack of built-in content doesn't just apply to movies and TV shows; it even includes common staples like screen savers. Thankfully, there are several add-ons you can use to customize your screen's idle time. One of the most popular is Multi Slideshow Screensaver, which uses the photos in your collection to generate a variety of multi-image screen savers for whatever device you're running Kodi on. It's a minor touch, but depending on your photos, it can go a long way toward making Kodi feel more personal.
Photo credit: Multi Slideshow Screensaver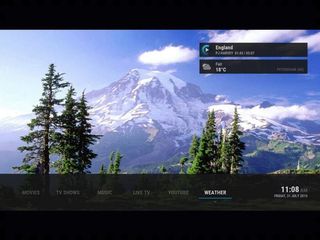 Arctic: Zephyr
Speaking of personal touches, one of the easiest ways to customize your experience with Kodi is to dive into its skin add-ons. Each new skin can completely change the UI, menu navigation or even background-music options. A few skins (such as Titan) even offer endemic customization options that you can tweak to your heart's content. If you're new to Kodi, I'd recommend Arctic: Zephyr, a popular skin known for its detailed, yet minimalist style that works well for both PC and smart TV Kodi builds.
Photo credit: Arctic Zephyr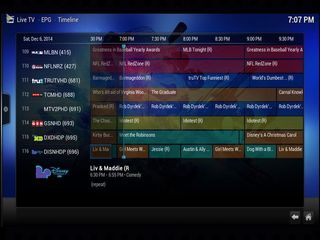 HDHomeRun
Sometimes, the major streaming services aren't quick enough in collecting your favorite TV shows, or perhaps you just want to watch episodes as they air. If you haven't cut your cable subscription just yet, Kodi has all kinds of options, including downloading your favorite channels directly as add-ons. One of the more intriguing services, however, is HDHomeRun, which replaces your traditional cable box with a peripheral that streams live TV feeds to all of your Wi-Fi devices. It's the kind of operation that's ideal for a Kodi user, as the official app leverages your HDHomeRun device and adds the live channels to your video feeds. Happy watching!
Photo credit: Kodi