10 Best Audiophile Gadgets Under $200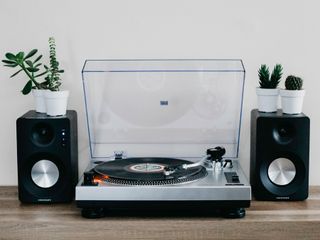 10 Best Audiophile Gadgets Under $200
If you're a serious music lover, you might have dreamed of owning a crazy-expensive audio system, the likes of which are seen only in the homes of the rich and famous. You know, the one on which the speakers alone cost more than a luxurious new car. However, the reality is that most people's budget for audio gear is significantly less.
Luckily, there are plenty of great-sounding and well-designed audio products out there, from DACs to headphones to speakers, all costing under $200. Here's the gear that gives you the most bang for your buck.
Credit: Crosley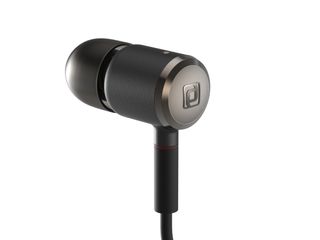 Periodic Audio Ti In-Ear Headphones
Periodic Audio just launched with three in-ear headphone models at three different prices. Named after elements of the periodic table, the midpriced ($199.99) Ti model's (Titanium) name highlights the titanium diaphragms used in this version. With a black polycarbonate body and muted pewter-colored endcaps, these headphones look and sound great but won't draw attention to your ears with flashy, bright colors. The resolution achieved from the Ti's acoustic design makes the enhanced bass and treble response perfect for any of today's electronic dance, hip-hop or Top 40 pop hits.
Credit: Periodic Audio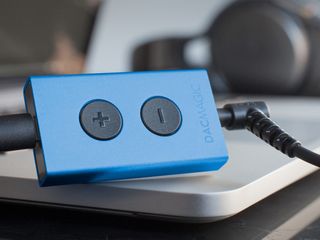 Cambridge Audio DacMagic XS V2
If you have ever plugged a pair of headphones into your laptop using the 3.5mm jack and kept hearing a faint hiss, the cheap DAC (digital-to-analog converter) built into your laptop is to blame. But never fear, Cambridge Audio's DacMagic XS V2 is here to save your listening experience for 74.99. Just plug the DacMagic XS into the USB port of your computer and be prepared for an instant upgrade in sound quality. The built-in headphone amplifier also adds a bit of punch to your music so that you can hear every bit of detail, from the highest and faintest cymbals to the lowest timpani drums.
Credit: Cambridge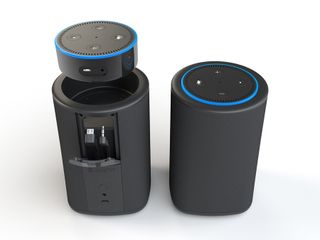 Ninety 7 Vaux
Amazon's Echo smart speaker came onto the scene a few years ago, and since then, many companies have implemented Amazon's Alexa voice assistant into their products. Ninety 7, meanwhile, has launched the Vaux ($49), which instead uses an Amazon Dot to become a portable wireless speaker. Simply drop the Dot into the top of the Vaux, connect the micro USB and 3.5mm audio cables, set up the Dot using the Alexa app, and you can start streaming music and asking questions.
Credit: Ninety7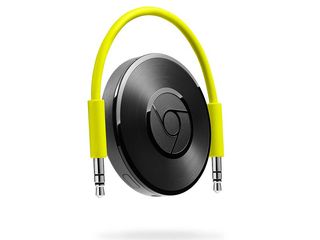 Google Chromecast Audio
The easiest way to add multiroom audio to any home is to put a Google Chromecast Audio dongle onto any existing audio hardware, from a TV to a soundbar or a Bluetooth speaker with a 3.5mm audio input. They cost $35 per unit, so you can add three zones for just over $100. Connect using the Chromecast app available on both iOS and Android, then simply "cast" your music from a connected phone or tablet to the Chromecast Audio dongle.
Credit: Google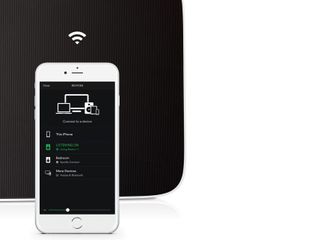 Spotify Premium
Want millions of songs at your fingertips without the annoying ads? It might be time to get a Spotify Premium membership. You get access to Spotify Connect, which allows you to stream music from your mobile device to other connected devices on your account. Over 300 devices support Spotify Connect, including the Amazon Echo Dot, PlayStation, Sonos and Google Chromecast. Simply go to Spotify.com to sign up, and for $10 per month you get access to great music at the touch of a button. There are also student plans of $5 per month, as well as family plans of $15 per month.
Credit: Spotify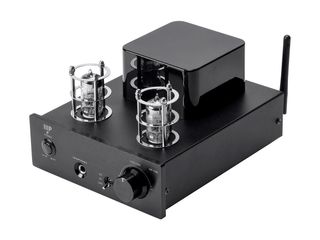 Monoprice Stereo Tube Headphone Amp
If you've got a nice pair of headphones and are looking for a great-sounding amp, check out the Monoprice Stereo Tube Headphone Amp ($109.99). With its hybrid tube amp, you will get that oh-so-sweet classic, warm sound-profile, and with the Bluetooth, RCA and USB inputs, you have great connectivity options. Connect the USB input to your computer, and you will even get 24-bit/96kHz high-res audio through the DAC and be able to stream WAV, AIFF, FLAC and other high-resolution, lossless audio files.
Credit: Monoprice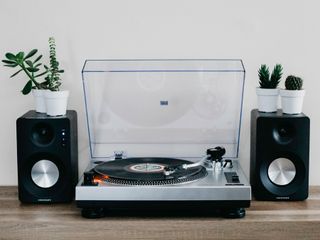 Crosley C100 Turntable
Looking to go full retro? Consider adding the new Crosley C100 turntable to your music system. With its adjustable counterweight, curved aluminum tonearm and built-in preamp, this baby will look great in your house and is ready to get spinning. Simply plug it into a pair of powered speakers, an AV receiver or even a soundbar, toss on your favorite album and let the party roll. Its belt-driven mechanism is ready for both 33rpm and 45rpm records, and adjustable pitch control uses a strobe light to ensure the perfect pitch, all for a wallet-friendly $134.99.
Credit: Crosley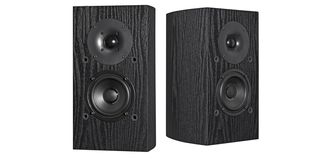 Pioneer SP-BS22-LR Bookshelf Loudspeakers
If you've got $129 lying around and are looking for a killer pair of bookshelf speakers for a stereo system, check out the Pioneer SP-BS22-LR bookshelf loudspeakers. With 80W power handling, a 4-inch structured surface woofer and a 1-inch soft dome tweeter, be prepared for a versatile and accurate sound experience. They can be used either for a primarily music-based stereo system or in a home theater as front speakers (when combined with a sub) or as rear surround speakers.
Credit: Pioneer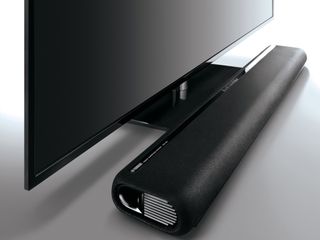 Yamaha YAS-106 Soundbar
The $199 YAS-106 soundbar has some great features not found on some higher-priced models and a sweet, sweet sound. With one HDMI input and one HDMI output, it supports 4K video signal pass-through for compatibility with any of today's high-def sources. Additionally, with its dual, built-in subwoofers, the YAS-106 is ready for any action movie of your choosing.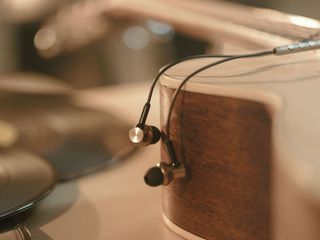 Xiaomi Mi In-Ear Headphones Pro
The Xiaomi Mi In-Ear Headphones Pro may be some of the best-sounding headphones we've heard, and when you factor in the price tag of a measly $23.99, you can't go wrong. Combining a balanced armature and more traditional dynamic driver, the Mi earphones can reproduce clean highs and deep lows. They are also surprisingly comfortable to wear and beautifully designed with their metal sound chamber.
MORE: 12 Cheap Earbuds (Under $20) Ranked from Best to Worst