Tesla has just done something none of us were really expecting. After raising its prices multiple times over the past couple of years, the automaker has cut the price of every single car you can order right now — ranging from discounts of 6% to 20% depending on the model.
We can all agree that this is a good thing. Not just because this price cut means more Teslas are now eligible for the federal EV tax credit, but also because of Tesla's position at the top of the electric car market. The biggest problem electric cars face right now is that the price makes them less accessible. So a major automaker dropping its prices could have much wider (and positive) ramifications.
Tesla price cuts: What you'll pay now
Swipe to scroll horizontally
| | | | |
| --- | --- | --- | --- |
| Row 0 - Cell 0 | New Price | Original Price | Savings |
| Tesla Model 3 | $43,990 | $46,990 | $3,000 |
| Tesla Model 3 Performance | $53,990 | $62,990 | $9,000 |
| Tesla Model Y Long Range | $52,990 | $65,990 | $13,000 |
| Tesla Model Y Performance | $56,990 | $69,990 | $13,000 |
| Tesla Model S | $94,990 | $104,990 | $10,000 |
| Tesla Model S Plaid | $114,990 | $135,990 | $21,000 |
| Tesla Model X | $109,000 | $120,990 | $11,000 |
| Tesla Model X Plaid | $119,000 | $138,000 | $19,000 |
Different Tesla models have received different price cuts, and how much you're now going to save is all dependent on how expensive the car was in the first place. The Tesla Model 3, previously $46,990 only received a $3,000 (6%) price reduction to $43,990.
Meanwhile, the Performance Model 3 has dropped by $9,000 (14%) from 62,990 to $53,990 — a cut that brings it below the EV tax credit's current $55,000 price cap. Something similar happened to the Tesla Model Y which, despite being a compact SUV, has been labelled a car in its five-seat configuration by the IRS. That means the $13,000 (20%) price cut, which brings the car down from $65,990 to $52,990, ensures more people can claim the tax credit on some of Tesla's most popular cars.
Sadly, this isn't the case for the Performance Model Y. Previously the car cost $69,990, and it has dropped by $13,000 (19%) to $56,990. Or roughly $2,000 over the threshold for federal tax credit eligibility.
The Model S has dropped by $10,000 (10%) from $104,990 to $94,990, while the performance-tuned Model S Plaid has dropped by $21,000 (15%) from $135,990 to $114,990. The Model X SUV is $11,000 (9%) cheaper, with the $120,990 price lowering to $109,000. Finally, the Model X Plaid is $19,000 (14%) cheaper, costing $119,000 instead of $138,000.
The only Tesla model that didn't get a price cut (as far as we know) is the Long Range Model 3. However, it hasn't been possible to order this particular model since last August, and there's no confirmation on when new customers will be able to pick one up beyond a vague "2023" window. It's unclear what the car's price might be when it finally goes back on sale.
Price cuts are crucial for electric car success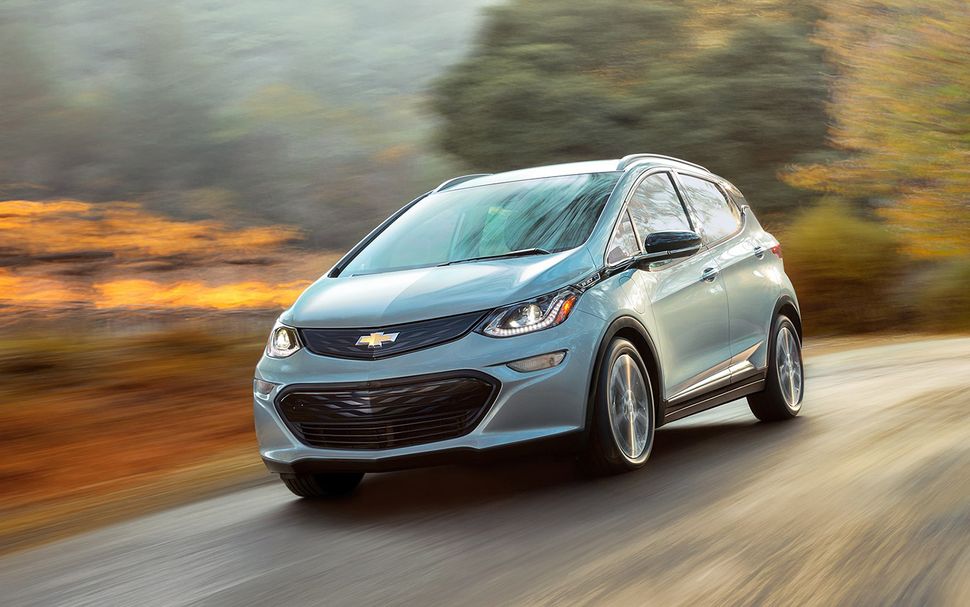 If you ask people why they don't have an electric car, two reasons tend to dominate. The obvious is fears over charging availability, though that will no doubt vary from location to location. The other is that EVs are so darn expensive. Far more expensive than their combustion engine counterparts.
Take, for instance, the Chevy Bolt. It may be the cheapest electric car in the United States, but it also costs $26,500. It's far from the most expensive car Chevrolet has to offer, but it's nowhere near the cheapest either. The Trax, Trailblazer, Malibu, Camaro, Colorado and Equinox can all be purchased for less — the majority of which are far larger cars with better traveling distance.
Take Ford's F-150 Lighting as another example. We declared that it was the best F-150 on the road in our Ford F-150 Lighting review, but it is also much more expensive than the gasoline-powered model. The 2023 F-150 starts at $33,695, while the F-150 Lightning pricing currently starts at $55,974. That's a $22,279 price difference, or $143,779 if you manage to claim the full $7,500 EV tax credit.
Both cars have also received various changes to their price over 2022. The Chevy Bolt was notable in that it received a very generous price cut in mid 2022 (around $6,000), which cemented it as the cheapest electric car in the United States. However, that price did increase by roughly $900 towards the end of the year.
The Ford F1-50 Lightning, which was in such high demand Ford had to stop taking pre-orders at one point, had its price raised three times in 2022.
Originally the entry-level Pro model, which is designed for commercial use, had a $39,974 starting price. That rose to $46,974 in August 2022, $51,974 in October and then again to $55,974 in mid-December. Not to mention the fact there are multiple stories of dealers marking up the price of the truck — by as much as $30,000 according to some reports — as they cashed in on demand.
At least Tesla's direct sales model hasn't suffered that problem, no matter how many price hikes there are or how much demand there is.
The Chevy Bolt and the F-150 Lightning are not alone either. Plenty more cars have seen their prices increase by various amounts, including the Ford Mustang Mach-E and VW ID.4, The Nissan Leaf even saw its price rise, though it was only by $520.
The obvious problem is that when EVs already have a reputation for being expensive, raising the prices doesn't do anything to quell those fears. It doesn't matter whether the reasons are due to supply chain problems, raising the cost of production or corporate greed, the effect is the same. While it's worth noting some price hikes were reversed (Cadillac and Rivian come to mind), it feels like EV prices are going in the complete wrong direction.
The cost of buying an electric car needs to be coming down, especially as more automakers get involved, and more options become available.
Tesla's price cuts could push others to do the same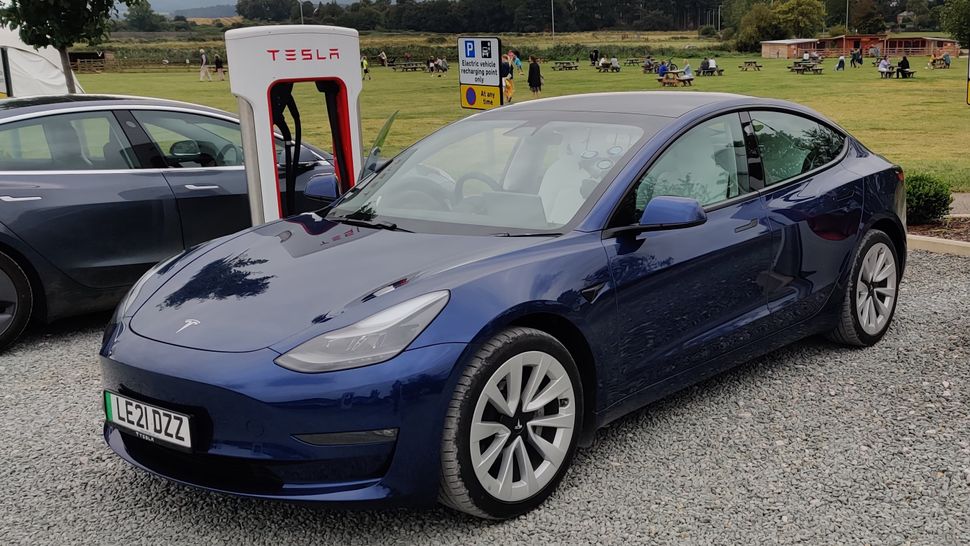 These price cuts aren't the only discounts Tesla has offered in recent weeks. Back in December the automaker offered $3,500 off the price of the Model 3 and Model Y provided you took delivery before the end of the month. This was later extended to $7,500, the same amount as the federal EV tax credit, for both cars, with the Model S and Model X joining the fray during the final days of 2022.
But these discounts were temporary, and were never going to stick around forever. This doesn't appear to be the case for the current wave of price cuts. While prices may well start increasing again someday, offering such a significant price cut is a great thing for consumers.
It doesn't matter if Tesla has done it to boost orders, take advantage of tax credits, or if the spiraling stock price has got the company panicking. Tesla has long been the most popular electric car maker in the United States, and is currently the best-selling luxury car maker overall. The automaker is also credited with helping to reinvigorate interest in battery-powered vehicles, kicking off the current flood of electrification we're experiencing.
Tesla is the electric car success story, and other automakers are paying attention to what it does. Tesla lowering its prices, and not raising them for a significant period afterwards, could prompt others to do the same. Especially if the price cut leads to an increase in sales and higher demand for Tesla cars.
It doesn't matter whether rivals are actively copying Tesla to try and mimic its success, or trying to stop a major competitor from gaining too much of an advantage. It also doesn't matter if only a handful of car companies take notice at first; you just need a few of them to get the ball rolling and drop their own prices in response to Tesla. The more that do, the lower prices could theoretically drop.
Automakers are businesses first, and they won't be keen to sacrifice their profit margins. Electric cars are expensive for a reason, with costs associated with materials, different manufacturing needs, plus general research and development. Only time will help those costs decrease, as electric car makers settle into the new normal.
Bottom Line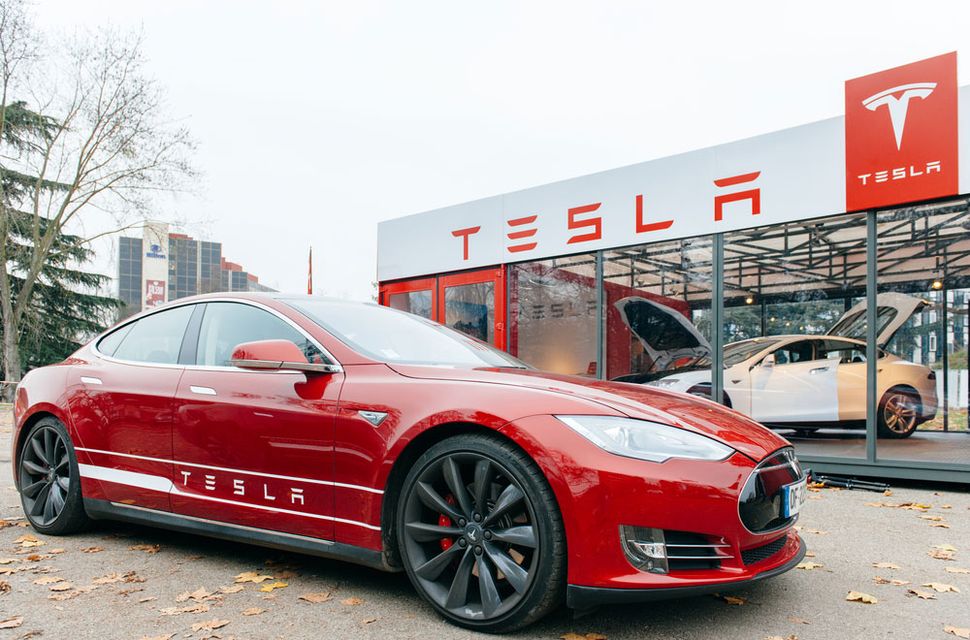 Tesla's price cut is, first and foremost, a big deal for prospective Tesla customers. Not only has this effectively reversed a number of recent price hikes, there are two more Tesla cars that are eligible for the federal EV tax credit. That makes the car a much more enticing purchase, assuming you're okay with the uniqueness of the Tesla experience.
But Tesla is the big shot of the electric car industry, and when it jumps the others check to see how high it was. While they may not be scrambling to drop their prices right away, you know they'll be taking notice. If Tesla's price cut pays off over the coming months, other automakers may be inclined to follow its example.
Though how low those prices might drop is currently anyone's guess. Let's just hope it's low enough to push more people to take the plunge and purchase an electric car of their very own.