I am a devout member of the Android congregation and have been for some years, for a variety of reasons I won't go into here. Needless to say I've made it very clear that I have no intention of leaving Android, especially given Apple's wonky and inconsistent take on the back button.
But during the course of the WWDC 2023 keynote I found myself very intrigued by the new features that were coming to iOS 17, to the point where I actually felt myself thinking "oh damn, I wish I had that feature on my phone." Will they be enough to make me switch platforms? Not at all, but these seven iOS 17 features are doing a great job of trying to tempt me back to iPhone after a 12-year absence.
Live Voicemail
It's 2023, and legitimate phone calls are rare. Like most of you, a good percentage of the calls I receive are part of some kind of scam, but from time to time something important slips through. I am not one to ignore calls and leave the call's fate to the voicemail gods, because occasionally an important call from an unknown number slips in. Thankfully Apple's Live Voicemail feature would make me a little more inclined to do so.
Why? Because instead of answering a call to see who's on the other end, iOS 17 will send them to voicemail and transcribe the message they're leaving in real time. It might be someone trying to convince me I need to pay overdue taxes with Apple gift cards, who I'd rather not speak to. Or it might be the plumber I've been trying to get hold of for several days explaining why he still hasn't shown up.
Live Voicemail helps me filter those calls, and if I feel the need to actually speak to the caller I can pick up mid-message. Not to mention the fact it will apparently filter out spam calls before they even get access to your answering machine in the first place.
And to top it all off iMessage will gain the ability to to transcribe those pesky audio messages that nobody likes receiving. Which would be very nice to have, and it's a feature WhatsApp hasn't managed to roll out to my phone yet.
StandBy Mode
I'm not a fan of smart displays, but I am intrigued by iOS 17's StandBy mode. Primarily in terms of how you activate it, and the fact that the screens are more or less customizable to let you see what you want to see — all without having to purchase a separate device.
Simply flip the iPhone into a horizontal position while it's charging, and StandBy mode kicks into gear. It doesn't even have to be MagSafe either, despite what Apple's announcement seemed to imply, just so long as the phone is getting power from somewhere.
I currently own a Pixel Stand 2, a wireless charging stand which does something similar to this with my Pixel 6 Pro. But it doesn't seem nearly as versatile, particularly since it's reliant on the stand itself to activate — and is a little inconsistent in its implementation from my experience. So something a little more refined, and not reliant on an additional accessory, would be fantastic.
Check-in
Check-in is possibly the most important iOS 17 update, because of how it has very real-world safety applications. The idea is that Check-in will be able to automatically detect when you get home, and inform friends and family you made it safely. It can also recognize if you're not making progress, and has the capacity to forward information about your location, route, cell service and battery.
That's a hugely important feature for people walking or travelling alone, especially women. Check-in can help your loved ones feel more comfortable, knowing they will be updated on your progress no matter what. Likewise travellers get to experience that from the other end, knowing there's someone who can summon help if they need it — no matter what happens.
I'm a fairly big guy, and there aren't many occasions that I'll feel unsafe when walking alone. But it does happen, and there are usually people waiting for me to tell them I got home safely. Having a feature like Check-in built into my phone can help everyone feel at ease.
Plus, at the very least, if my phone sends the "got home safely message" for me, I can't forget to do it myself. I am very bad at doing that (sorry, Mom).
Updates to AirDrop
I have found myself getting envious of AirDrop over the years, especially since the Android equivalent was left lingering in development hell until very recently. Because, frankly, getting files and photos between my phone, tablet and Windows laptop can be challenging. AirDrop would have made that a lot simpler, even before the upcoming iOS 17 update.
Now Apple is making AirDrop even better. Come iOS 17 you'll be able to initiate an AirDrop transfer by bringing your phones close together, almost like the old Bluetooth-bumping apps from the early 2010s. Files can also be sent over the internet, in their full original quality, in case you can't hang around together for them to transfer fully.
Not to mention the fact NameDrop makes sharing contact information an absolute cinch. No longer will I have to worry whether it matters that my business cards are three years out of date. Nor would I have to either type out contact information or scan QR codes to get someone's details.
It's such a shame that, like many features, the new version of AirDrop is firmly an Apple-exclusive feature.
Cleaning up two-factor verification messages
If you're anything like me, your text messaging app is likely filled to the brim with two-factor verification codes — all of which become completely useless five minutes or so after they arrive. Google Messages can do this, but only in certain regions (including the U.S.). Since I don't live in one of those places, I still have 2FA codes dating back to when I bought my phone in late 2021.
Needless to say deleting them all is kind of a pain, which is why I'm happy to hear iOS 17 will be able to do that automatically. iOS 17 even does it to your email inbox, since those verification codes don't always come via SMS.
That catch is that you have to use auto-fill to log into all your accounts. If you prefer to log in manually iOS 17 won't be able to register that you actually used and entered the code — and leaves it undeleted indefinitely.
Better EV charging support in Apple Maps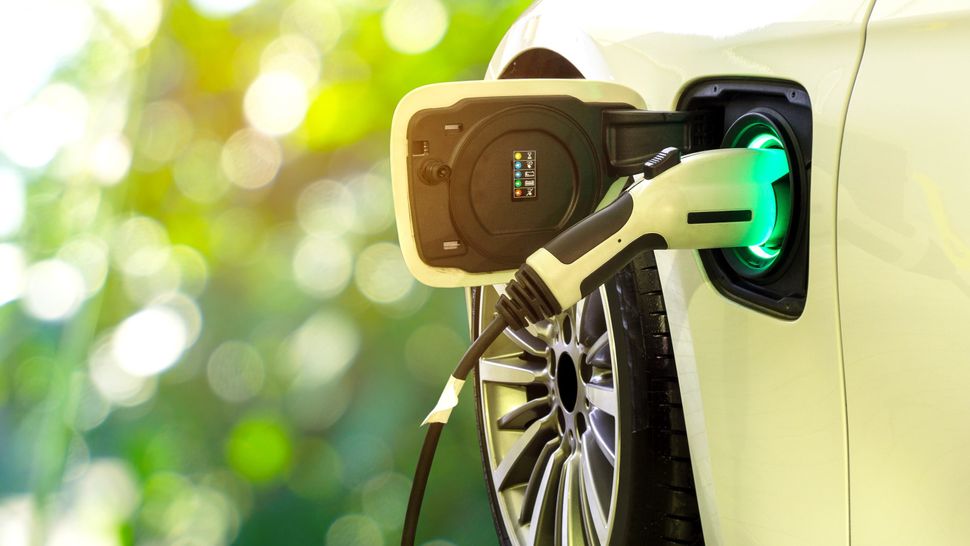 One personal bug-bear of mine is how little support electric cars get from the likes of Apple and Google. Despite being titans of software and navigation, they're regularly being outmatched by third-party apps and services. Thankfully iOS 17 will see Apple Maps go some way towards fixing that problem.
Much like Google started offering late last year, Apple Maps will let you find electric car chargers on your phone and via CarPlay — alongside real-time information about that charger's status. Though I hope the interface is clearer than Google Maps, which isn't entirely clear about what chargers are in use or which chargers are free.
I can speak from experience that driving to a charger and finding it's already in use absolutely sucks, and it's a sure-fire way to add a bunch of unnecessary waiting to a long road trip. At least this way you can find out ahead of time, and potentially reroute to a vacant plug.
Apple Maps will also offer you the chance to filter which charging networks it'll offer you. Just in case you have some sort of vendetta against Electrify America or one of its many rivals. The only major downside is that this will initially only work in select cars — and it's not clear which ones.
It's far from a perfect solution, and it would be nice for Apple Maps (and Google) to offer more robust EV routing without connecting to your car. But it is a start, and it leaves room for Apple to offer a lot more in the coming years.
Turning your iPhone into a pet-tracking camera
So this one hasn't actually been confirmed, and it seems to rely on an additional accessory, but it is still pretty darn cool. The idea is that some kind of MagSafe-enabled 360-degree motorized mount could work in conjunction with iOS 17 to track your pets activities when you're not home.
Not just that, but Apple's Animal Body Pose API might be able to read your pet's body language and understand what kind of emotional state they're in. I can easily foresee a situation where your pet may seem distressed, or wants to go outside for a bathroom break, and you're not around, so you get a notification about it.
Heck, Apple had me sold with 360-degree pet monitoring. I have a camera in my living room by my dog's bed, which I use to keep tabs on him when I'm not there and to warn me about any possible barking. But that camera has a single viewpoint, and there are times when my dog wanders out of view. 360-degree tracking could prove helpful, especially if there's extra pet-specific software involved as well.
The only downside is that I'd need a spare iPhone that I don't use all the time. Good thing I don't actually intend to switch then, right?
Bottom line
A few weeks back I wrote about how I wouldn't consider switching to an iPhone until Apple sorted it's back button situation out once and for all. We haven't heard anything about this with iOS 17, so I can only assume navigation will remain completely untouched. So I will not be buying an iPhone once I'm ready to ditch my Pixel 6 Pro.
But it is fair to say that Apple has been killing it with the software updates this year. The fact that these features can make me, a fully-committed Android user, feel some serious envy is testament to that. Especially since experience tells me that Google, Samsung and other big-name Android developers aren't likely to step in with their own solutions anytime soon.
But who knows, maybe Apple will sort out its dodgy navigation once and for all, and I can genuinely consider making that switch. But until then I can only look at these features and dream of what could be.
More from Tom's Guide