Rumors claim Samsung is going to come out with a Galaxy S23 FE later this year. Like previous FE models, this one would be a lower-cost alternative to the rest of the Galaxy S23 lineup, delivering the key features you'd find in those flagship phones while sacrificing some bells and whistles for a lower price. If the rumors are true, you can apparently expect to see a Galaxy S23 FE sometime in the second half of this year.
Which would all be well and good if not for the fact that there's already a lower-cost flagship alternative lineup that's probably even cheaper than the Galaxy S23 FE is likely to be.
I've just finished my Samsung Galaxy A54 review, and it's everything a Galaxy S23 FE could hope to be. It's cheaper than Samsung's flagships, of course — at $449, the Galaxy A54 costs $350 less than the base model Galaxy S23 — but it also delivers on the key features that smartphone shoppers need from a handset.
If you're looking for a low-cost option among the best Samsung phones, there's absolutely no reason to wait around for the Galaxy S23 FE to materialize now that the Galaxy A54 is already here. And if you're Samsung, you have even less reason to crowd your lineup with what looks more and more like a superfluous device.
The appeal of an FE model
he FE versions of Galaxy S devices weren't always lacking in purpose. The Galaxy S20 FE addressed a critical failing of the Galaxy S20 lineup — Samsung was charging too much for its flagship phones. The Galaxy S20 debuted in 2020 for an eye-watering starting price of $999. You can understand why when the Galaxy S20 FE came along costing $300 less but retaining many of the same features that people were so enthusiastic about that particular model.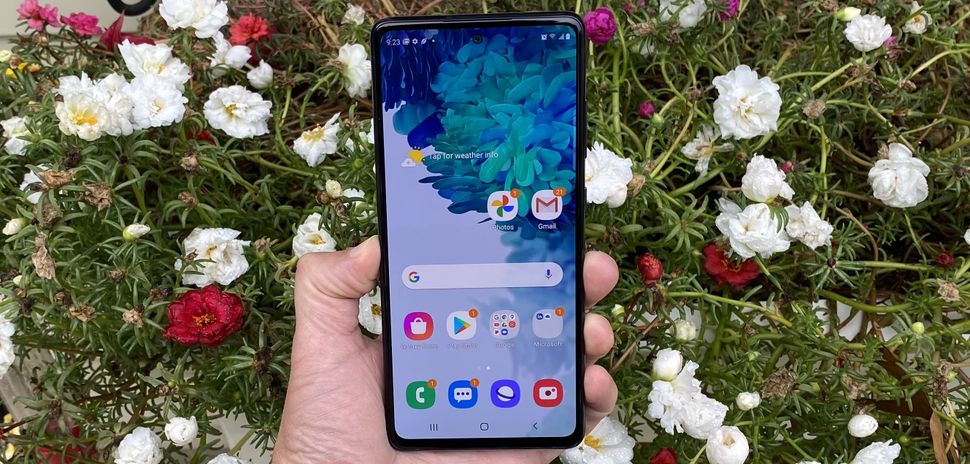 Samsung subsequently adjusted prices on its flagship phones, dropping the Galaxy S21's starting price to $799. That turned out to be good news for smartphone shoppers, but not such a great development for future FE models. Instead of costing $300 less than their fellow flagship phones, the FE versions were just $100 cheaper, diminishing the perceived value of opting for an FE model over a regular Galaxy S phone.
It also didn't help that production issues and the Covid-19 pandemic pushed back the launch of the Galaxy S21 FE. Ultimately, that phone didn't arrive until early 2022, about a month before the Galaxy S22 lineup debuted. Suddenly, a $100 discount on year-old specs didn't sound so attractive to anyone who might otherwise consider an FE.
We didn't get a Galaxy S22 FE, making us think that Samsung had finally recognized the limited appeal of the product. But now rumors suggest that there will be an FE variant for the S23 lineup, with the Galaxy S23 FE reportedly taking the place of this year's Galaxy A7 midrange model. That would probably mean a $599 price for the phone, especially with the Galaxy S22 remaining available through Samsung at a reduced price.
What the Galaxy A54 gets right
But even if there's a slot in Samsung's lineup for a Galaxy S23 FE, you'd have to wonder what it could bring to the table to make it a more appealing option than the Galaxy A54. Because from my perspective, just about anything the Galaxy S23 FE will be able to do, the Galaxy A54 can do better.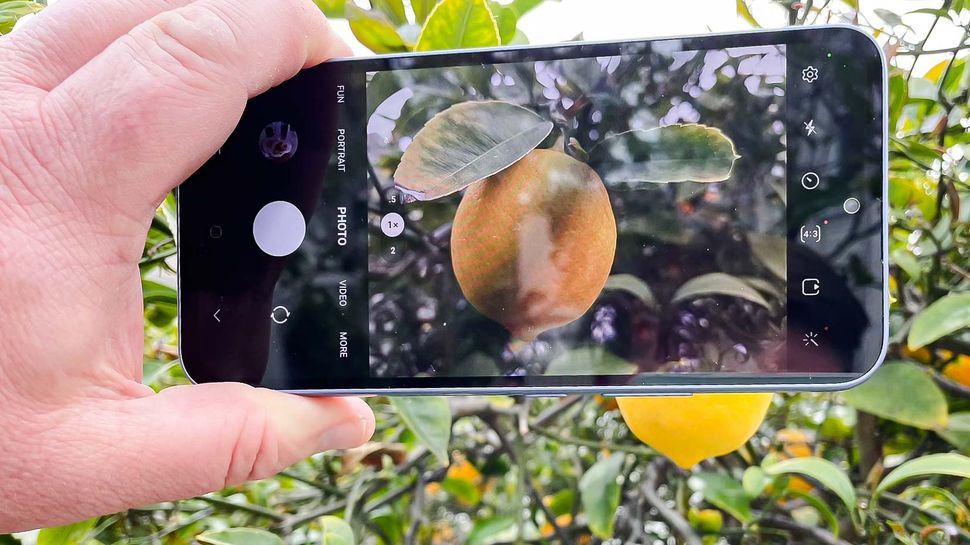 Take the cameras on Samsung's new midrange phone for example. The Galaxy A54's main camera is the same 50MP sensor used on the Galaxy S23, and the results are some excellent photos particularly in low light. In our Samsung Galaxy A54 vs. Google Pixel 6a camera face-off, Samsung's phone produced the better photos in many of our head-to-head tests — impressive since we had considered the Pixel 6a to be the budget camera phone to beat.
It's true that the Galaxy A54's 6.4-inch display can't match the 1,750 peak brightness of the Galaxy S23 models, but its own peak brightness of 1,000 nits is nothing to squint at. I certainly found the screen bright enough to use, and its range of colors compares well to other midrange phones in its price range.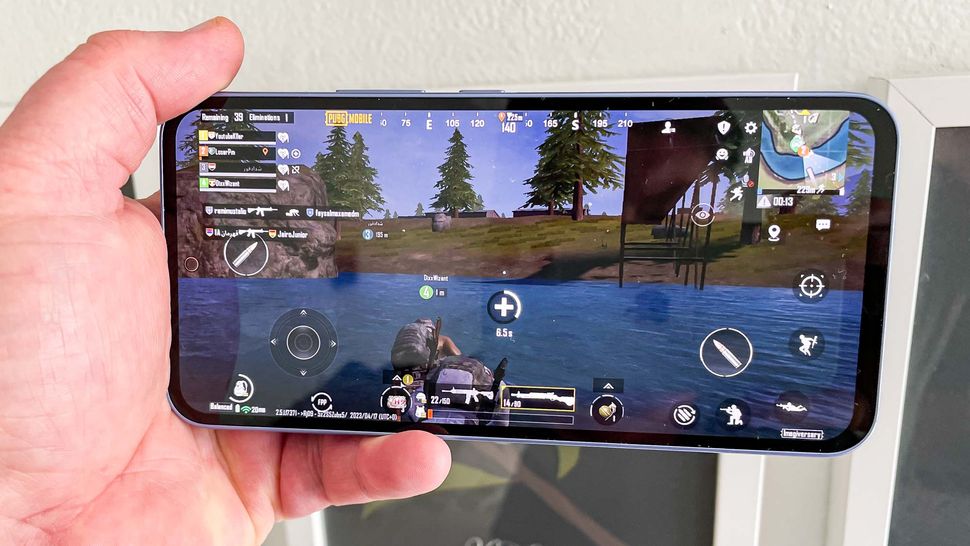 As for battery life, the Galaxy A54 tops the average smartphone result on our battery test by half-an-hour. (We have phones surf the web continuously over cellular, timing how long it takes to drain their battery.) The result gets even better when you turn off the Galaxy A54's adaptive refresh rate feature. And yes, the Galaxy A54's refresh rate can scale up to 120Hz, just like the Galaxy S23's can.
In other words, that's an impressive array of features in a sub-$500 phone. Any Galaxy S23 FE will be hard-pressed to top that while still keeping its price low enough to be appealing.
How the Galaxy S23 FE could top the Galaxy A54
That said, there are some missing features to the Galaxy A54 that the Galaxy S23 FE could, in theory, address. I wasn't terribly impressed by the Exynos 1380 chipset that powers the Galaxy A54. It's fast enough for most mobile apps, but it definitely lags behind the competition, even the Pixel 6a's aging Tensor G1 silicon. The Galaxy S23 FE could debut with a little more horsepower under the hood.
For recent FE models, that's meant the same chipset as the rest of the Galaxy S lineup, but rumors this time around suggest that Samsung may turn to its own Exynos 2200 silicon. That's a curious move, considering that the Snapdragon 8 Gen 2 for Galaxy chipset powering the S23 models is easily the best feature on those phones, not only helping performance but power efficiency.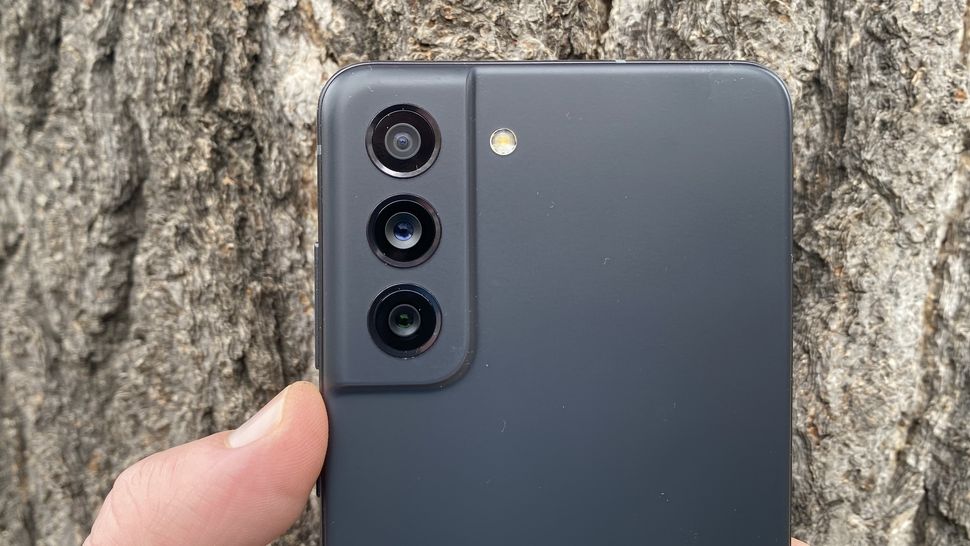 The Galaxy A54 also lacks a telephoto lens, featuring only an ultrawide shooter and a macro lens alongside its main camera. Past FE models have offered a zoom lens, though usually with worse specs than you get from the main Galaxy S lineup.
Finally, there's a noticeable bezel around the Galaxy A54 display that the Galaxy S23 FE could do away with, especially if it takes its design cues from the other Galaxy S23 phones. Then again, that bezel may be more noticeable to folks like me who handle a lot of different phones on a weekly basis; to the ordinary phone shopper, it's possibly not that big a concern.
Samsung Galaxy S23 FE outlook
Would a better processor and telephoto lens be enough to justify the likely price difference between a Galaxy S23 FE and the Galaxy A54? Possibly, though the Galaxy A54 would still be a difficult phone to beat on value. And the Galaxy A54 is available now and not at some undetermined time down the road.
With the Galaxy A54, Samsung's delivered a capable phone that should appeal to budget-minded phone shoppers. It should embrace and promote that device rather than push forward with an incremental improvement.