Apple is expected to launch its first VR/AR headset later this year, possibly debuting it at a rumored March event. This will be Apple's first virtual reality headset and is expected to be a mixed reality headset from the onset, combining VR immersion with augmented reality overlays to allow the user to flit between virtual and real worlds with ease.
But the most important spec may be the simplest one of all — price. Many analysts expect the headset to cost thousands of dollars, with Mark Gurman's latest report claiming that the new headset will be named the Apple Reality Pro and cost $3,000.
If that seems like a lot of money, that's because it is. In terms of mainstream VR headsets, the next closest competitor is the Meta Quest Pro which is a comparatively inexpensive $1,499. But that headset is aimed at business users as much as its aimed at the standard consumer and the price point is a side effect of that.
That's why I'm more excited for the Meta Quest 3, which is expected to come later this year. This headset will be aimed at the average consumer — not businesses — so it will be more likely to highlight features that a new VR enthusiast can expect to enjoy. It will also be a more realistic example of where the VR market currently is, rather than the Apple VR/AR headset which is intentionally future-focused.
Apple VR/AR headset: Most likely an enterprise-focused headset aimed at the future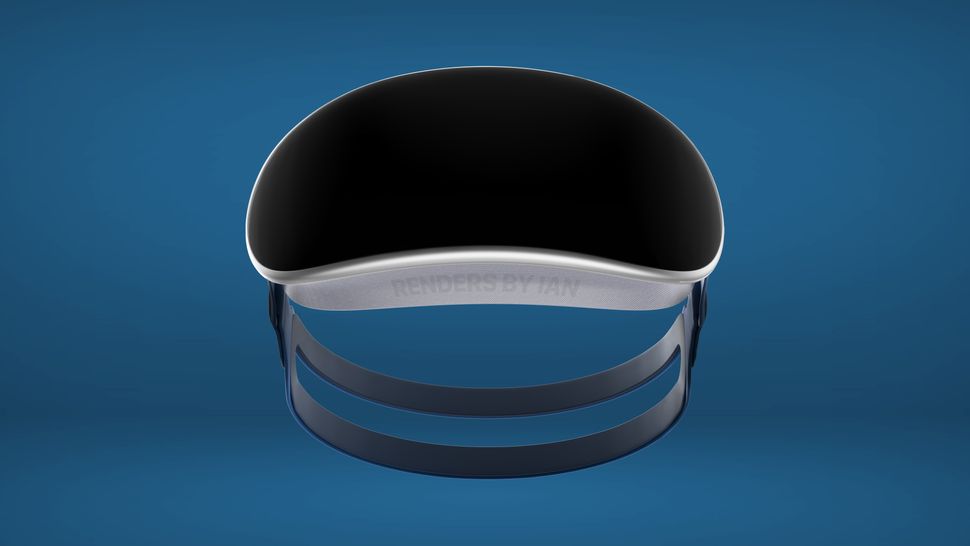 Don't take what I said earlier to suggest that I'm not excited about Apple's first headset. On the contrary, I'm very excited to see what features it brings to the VR market and if competition from Apple can be the shot in the arm VR needs.
The features of the Apple Reality Pro are exciting. FaceTime calls that realistically render your face and body could be a huge leap forward from Meta's avatars and push mixed-reality headsets forward as a viable communications device. Plus the rumored hand and eye-tracking capabilities seem impressive at first glance, especially if they can be translated into a virtual keyboard that can be used with the headset on.
My concern is that the headset won't be accessible for most consumers, and frankly, the evidence points towards Apple not intending its first headset to be for everyone. The features highlighted here are largely focused on business users. FaceTime for virtual meetings, a virtual keyboard and other features such as using the headset as an external monitor for a Mac computer all support that use case. Plus, with a $3,000 price tag, it immediately triggered memories of Hololens 2, Microsoft's AR headset that is now essentially limited to the U.S. military and other enterprise users.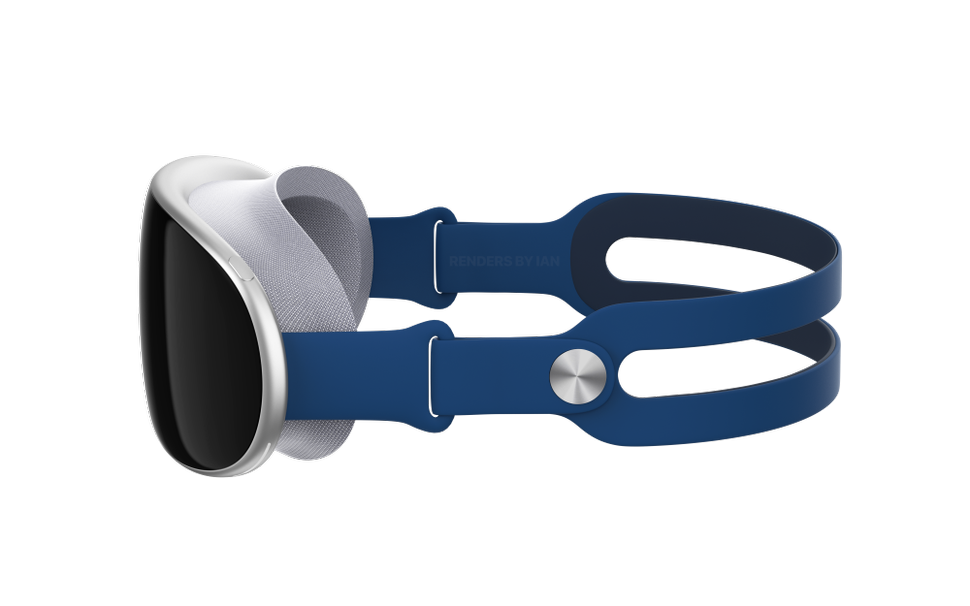 I don't think Apple will go fully down the enterprise road though. Gurman says that it will allow for video watching and gaming, so most likely it will be very similar to the Quest Pro as a hybrid business/personal mixed reality device. But the Quest Pro's $1,499 price point is often a deal breaker for many casual VR users when compared with the $399 Meta Quest 2, and even Apple fans may struggle to justify spending thousands of dollars for a headset they cannot fully unleash.
That's why a lot of current rumors indicate that the version of the Reality Pro that most consumers will be able to enjoy won't come until the next generation of Apple VR/AR headsets — potentially in 2025. It's rumored that in this next generation, Apple will launch two headsets: an updated Reality Pro and a cheaper version.
If that prediction comes true, then Apple will have a business model for mixed reality headsets that looks a lot like Meta's, which means that the cheaper version will likely be the one to potentially unseat the Meta Quest 3 (or its successor) as the top VR headset on the market. But until then, it's likely Meta will keep the crown as king of VR.
Meta Quest 3: The future of VR (for most)
The one good thing about Apple entering the VR market is that Meta — hopefully — can't afford to rest on its laurels. While headsets like the PICO 4 or the new HTC Vive XR Elite have attempted to take Meta's crown so far they have failed in their efforts, even if the headsets these companies produce are good. Even the PlayStation VR, backed by a massive tech company in Sony, has struggled to make an impact on Meta's market dominance. Given the PlayStation VR2 will have similar limitations as its predecessor — namely needing a PS5 to operate — I don't expect it to unseat Meta either.
There are reasons for this. Even with a $100 price hike last year, at $399 the Meta Quest 2 is an attractive entry point for VR. You can play most of the best VR games and apps on it and you don't have to connect it to a PC. However, you can get access to even more games if you hook the headset up to a gaming PC that is capable of powering VR games. While the Quest 2 display and graphics aren't the greatest, they are still good enough to give VR users the best of both worlds.
But Apple is focused on mixed reality, and that seems to have potentially spooked Meta into following suit. While the Meta Quest Pro will be the pinnacle of Meta's mixed reality capabilities, early indications are that some of these features will show up on the Meta Quest 3 as well, all while keeping its attractive price point.
The Quest 3 is tipped to get full-color AR passthrough thanks to an array on the front of the visor. This array includes a black-and-white camera, a depth sensor and a RGB camera and should allow Quest 3 users to interact more with the world around them rather than just be fully immersed in a virtual setting. It's also rumored to be much slimmer, thanks in part to pancake optics that allow the headset to achieve better display resolution while using less space. Increased graphics are also on the cards according to the latest rumors, with the Quest 3 potentially getting second-generation Qualcomm Snapdragon XR2 chips for improved performance. So expect no shortage of upgrades, even if the Quest 3 likely misses out on eye and face tracking.
Outlook: Apple's headset simply won't be as accessible as the Meta Quest 3
If 2023, comes to an end and the Apple Reality Pro VR/AR headset is the best VR headset on the market I won't be shocked. In fact, it would be a massive failure on Apple's part if it isn't the best mixed reality headset given its massive price tag. It is expected to have industry-leading eye and hand-tracking, which are features that the Quest 3 will probably miss out on entirely.
But most people looking to enter the world of mixed reality won't need industry-leading features if it means spending more money than a vacation to Disney World. What they are going to want is a headset that allows them to play exciting, engaging virtual and augmented reality experiences, and be comfortable to wear and not break the bank.
The Quest 3 already looks set to tick all those boxes. It will still have the Quest store and its wide range of games and apps and the ability to operate as a standalone headset comfortably for hours. Unfortunately, the Apple VR/AR headset, despite its high price point, is already tipped to have a bulky external battery pack that provides just two hours of charge. That's in sharp contrast to the Quest 3, which is expected to slim down.
But most importantly, the Meta Quest 3 is already expected to keep a relatively affordable price point of $300 to $500. As long as it takes some noticeable steps forward from the Quest 2 — which currently seems likely — it'll be the VR headset for most, and the one I'm most excited about in 2023.