If you're a lover of fried foods or simply after convenience, the best air fryers have become a firm 'must-have' appliance in many households. From tasty chicken wings and veggies to cookies, there are plenty of tasty recipes that you can rustle up. So what makes air fryers so popular?
Essentially, these countertop appliances are mini convection ovens that circulate hot air at high speeds. As a result, this process can brown and crisp foods in no time, using little or no oil. And while there is much debate about whether air fryers are actually healthy, I've found other uses for mine — that doesn't actually involve cooking foods from scratch.
After purchasing and using my small air fryer for a number of years, I've certainly learned all sorts of pros and cons when cooking with an air fryer along the way. My main takeaways have been that air fryers are incredibly versatile in preparing foods, heat up fast, cook quicker than an oven, and are much safer to use, rather than deep frying or handling a frying pan of hot oil. But, while it can handle those crispy wonders, there's only one thing I use it for — reheating leftovers.
One of my pet peeves is lukewarm or cold food — especially when it comes to my fried favorites. Previously, I would reheat foods in one of the best microwaves, but would notice that dishes would lose their crispy texture and taste.
Since air fryers are known to heat up fast, and warm foods quickly, I simply pop my leftovers or takeouts in the air fryer and heat for one minute. Not only do they come out with that delicious crispiness and texture, but also have a fresh taste that you can only get from deep frying . Of course, you can change the temperature and time to suit the types of food that you're reheating. The good thing about air fryers is that you can open the basket during the process without worrying about losing heat. After all, you don't want to overcook it, and make it inedible.
In addition, opting for a compact air fryer doesn't mean sacrificing quality. It's the ideal size if you simply want to reheat single portions each time, without wasting energy.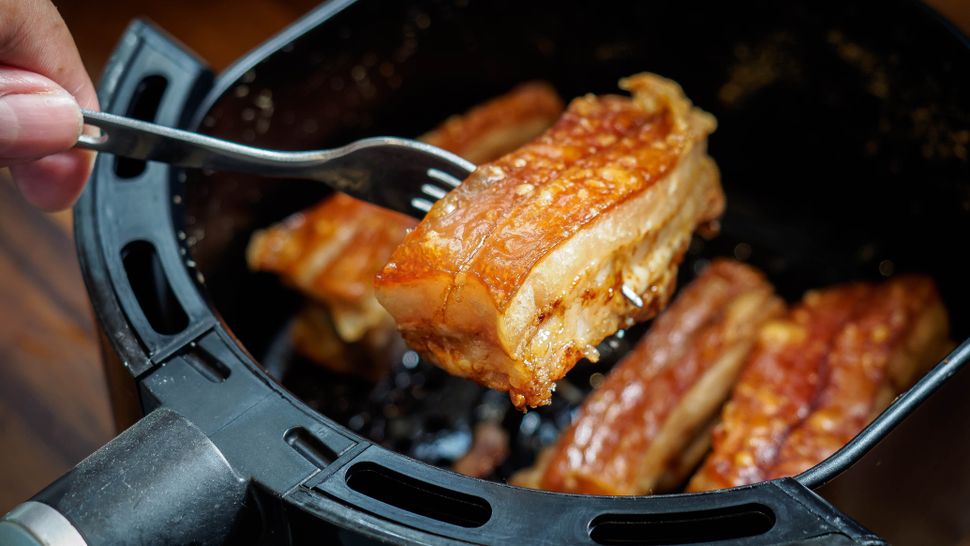 My personal favourites to reheat are French fries, which are so much more crispier and tastier than oven baked, crispy pork and breaded seafood.
So, the next time your fried foods have gone stone cold, or you want to eat last night's leftovers, give the trusted air fryer a try — it'll make all the difference!
If you want to learn more, check out I test appliances for a living — here are my top 5 air fryer tips. And if your air fryer has seen better days, you'll need to know how to clean an air fryer and get rid of baked-on grease.
More from Tom's Guide