D23 2022 recap: All of the Marvel, Lucasfilm and Disney news you need to know
All the big news from D23 2022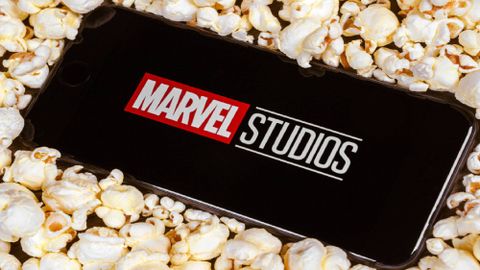 (Image: © Shutterstock)
Marvel's D23 panel is in the books! And we covered it all on this D23 live blog. Which also had plenty of Lucasfilm and some 20th Century Studios. We've also got a full D23 schedule to help you figure out when announcements will happen. As for the Marvel D23 event? Its biggest news is the amazing Thunderbolts movie cast.
Remember when Disney revealed the Marvel Phase 5 and 6 plans? Well, we expect that at least some of the gaps in the upcoming Marvel movies and series will be filled in today. It's not clear which projects Marvel will focus on during its time at today's Studio Showcase panel, but we do expect some fantastic news.
Yes, after a long wait and plenty of buzz around who will play members of Marvel's first family (that Doctor Strange 2 cameo is probably a red herring), one of the biggest topics at hand is the already-announced Fantastic Four movie. Will the MCU X-Men reveal happen here? Or is that for Comic-Con 2023?
Aside from that, that same panel will also deliver news about upcoming Lucasfilm (read: Star Wars) and 20th Century Fox projects. We're hoping to finally see that Mandalorian season 3 trailer that leaked in poor quality online. Here, we'll also dig into other news from the weekend, as Disney and Pixar news will break at other times over the next day or two.
Also, that fantastic Disney Plus Day deal is still available. Right now, you can score a month of Disney Plus for just $1.99 (or £1.99 in the UK / AU$1.99 in Australia).
d23's BIGGEST NEWS SO FAR
The Thunderbolts cast is confirmed! Florence Pugh, Sebastian Stan, David Harbour, Wyatt Russell, Julia Louis-Dreyfus and more!
Echo will see Vincent D'Onofrio will return as The Kingpin.
Matt Shakman (WandaVision) is confirmed to direct Fantastic Four.
The Mandalorian season 3 teaser trailer has arrived!
A new Andor trailer premiered, showing the alliances that are building, and the tension to actually rebel against the empire.
Inside Out 2 is announced, but while Amy Poehler is confirmed, castmates Bill Hader and Mindy Kaling are not.
An Untitled Captain America and Black Panther video game is coming.
Get the Tom's Guide newsletter!
Instant access to breaking news, the hottest reviews, great deals and helpful tips.
Thank you for signing up to Tom's Guide. You will receive a verification email shortly.
There was a problem. Please refresh the page and try again.