The Guardians of the Galaxy Vol. 3 finally soars onto Disney Plus this week, ending the 88 day wait since James Gunn's farewell to his crew hit theaters back in May.
Guardians of the Galaxy Vol. 3 Disney Plus release date and time
GotG Vol. 3 debuts Wednesday (Aug. 2) at 3 a.m. ET / 12 a.m. PT / 8 a.m. BST / 6 p.m. AEDT on Disney Plus.
It has a runtime of 2 hours and 32 seconds.
So while you wait for the next upcoming Marvel movie (that's The Marvels), now's a good a time as any to watch the most recent MCU film. And, unlike the movie that came before it (sorry: Ant-Man and the Wasp: Quantumania), this film doesn't suffer from horrendous visuals.
Instead, director James Gunn provides an emotionally and visually stimulating movie, because he knows you need both at this level.
The story here starts off in the present-day MCU, where Star-Lord (Chris Pratt) is emotionally comatose because the Gamora (Zoe Saldaña) in his life isn't the one who loves him (remember: she died back in Infinity War, so Thanos could get the Soul Stone on Vormir).
But instead of a healthy distraction, Star-Lord gets a crisis. Adam Warlock (Will Poulter) finally shows up, and pretty much sends Rocket (Bradley Cooper) to the ICU. But in order for our heroes to save their diminutive friends, they need to go back to where his story began. That means tracking down The High Evolutionary (Chukwudi Iwuji), the maniacal tinkerer who transformed a kind animal into a talking genius who loves to steal.
Here's how to watch Guardians of the Galaxy Vol. 3 on Disney Plus:
When is Guardians of the Galaxy Vol. 3's release date on Disney Plus?
Guardians of the Galaxy Vol. 3's Disney Plus date is Wednesday (August 2) on Disney Plus. It should be available to watch starting at 12 a.m. PT / 3 a.m. ET / 8 a.m. BST / 5 p.m. AEST.
The ad-free Disney Plus price is $10.99 per month, and there's also Disney Plus Basic, an ad-supported tier at $7.99 per month.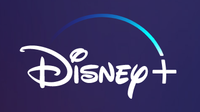 Disney Plus gives you access to the entire Disney vault of classics like Frozen, The Little Mermaid and Beauty and the Beast as well as newer hits like The Mandalorian, Loki and more. Get the most value with the $12.99 bundle that throws in Hulu and ESPN Plus (or the $9.99 bundle that doesn't include ESPN Plus)
How to watch Guardians of the Galaxy Vol. 3 internationally
Disney Plus is available in Australia, Austria, Belgium, Canada, Denmark, Finland, France, Germany, Iceland, India, Indonesia, Ireland, Italy, Japan, Luxembourg, Mauritius, Monaco, Netherlands, New Zealand, Norway, Portugal, Spain, Sweden, Switzerland and the United Kingdom, so it's not going to be tough to get access to Guardians of the Galaxy Vol. 3.
How to buy Guardians of the Galaxy Vol. 3 on 4K Blu-ray and Steelbook
But I'm sure there are also some of you who don't just want to watch Guardians Vol. 3 online. The folks who like to own their favorite films and shows can easily buy a copy online, and we've got links to Amazon and Best Buy so you can order now:
More from Tom's Guide