Thanks to an incredible winning streak of hit shows that includes The Last of Us, House of the Dragon and The White Lotus, the US streaming service HBO Max is riding high on a sea of praise at the moment — so when will HBO Max launch in Australia?
While there has been some speculation about a local launch of HBO Max in the past, things have been quiet on that front for quite some time, leading us to assume that the service won't be arriving in Australia anytime soon.
Thankfully, it's still possible for Aussies to stream HBO Max's exclusives through the services of local rights holders. Read on to find out how to watch HBO Max's best shows in Australia.
HBO Max: A brief rundown
The streaming service HBO Max launched in the US on May 27, 2020 and has since branched out into other territories, including the UK, Ireland, Germany, Switzerland, Austria, France, Italy, parts of Latin America, the Nordics and more.
HBO Max made a huge splash back in late 2020 when the global pandemic forced its parent company WarnerMedia to release several of its blockbusters on the service. These included such high-profile tentpole films as Wonder Woman 1984, Mortal Kombat, The Suicide Squad, Dune and The Matrix Resurrections.
And while the service eventually put an end to its day one streaming releases of theatrical movies, it hasn't stopped delivering the kinds high quality TV shows that made HBO a household name in the first place.
When is HBO Max coming to Australia?
As we touched on earlier, there are currently no concrete plans for an Aussie launch of HBO Max. This is likely due to Foxtel's current claim on HBO content in Australia, with the Pay TV company having entered into a new multi-year deal with WarnerMedia in 2020.
Of course, a local version of the service isn't entirely out of the question — Foxtel's CEO Patrick Delany recently told The Sydney Morning Herald that "HBO/Warner Bros certainly are indicating they are coming to the market".
That being said, WarnerMedia would still have several contractual hurdles to overcome before HBO Max could launch Down Under, so there's a good chance the conglomerate may just wait for its Foxtel deal to expire.
In the meantime, it's still possible for Aussies to access the vast majority of HBO's content on local streaming services, fast-tracked directly from the US.
How to stream HBO Max shows in Australia
Although HBO Max is not officially available in Australia, it's still possible to stream the service's exclusive TV shows via local services. The simplest and most affordable way is to sign up to Binge — known in Australia as the streaming home for HBO content.
Binge is able to offer HBO shows because it's owned by Streamotion, which is part of The Foxtel Group. Streamotion is also the company behind Kayo Sports.
As you'd expect, this Foxtel connection gives Binge access to a huge library of HBO content, including current hit shows like The White Lotus, The Last of Us, House of the Dragon and Euphoria, and older classics like The Sopranos, The Wire and Game of Thrones.
While Binge does offer HBO Max Original movies like The Fallout, Kimi, Father of the Bride and even Zack Snyder's Justice League, it unfortunately does not share the same short release window privileges as HBO Max when it comes to big theatrical releases.
Thankfully, movie lovers do get access to a huge selection of films which are available on Foxtel. Additionally, you also get access to content that isn't on HBO Max, with Binge holding the streaming rights for a number of other US media companies, such as FX, MTV, AMC and more.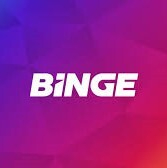 By far the cheapest and most convenient way to stream HBO Max content in Australia is via the local streaming service Binge, which provides subscribers with new episodes of current HBO shows, fast tracked direct from the US.
Binge's entry-level Basic plan, which comes with a single SD stream, is priced at a very reasonable AU$10 per month, making it possible for even the most frugal among us to keep up with the latest HBO shows. As for HD quality, you can get two simultaneous streams for AU$14 per month on the Standard subscription, or four concurrent streams for AU$18 per month on the Premium subscription.
And, if you've never subscribed to Binge before, you can try it out before committing to anything by taking advantage of its 14-day free trial.
HBO on Foxtel
In addition to Binge, it's possible to watch HBO Max shows as they air on Foxtel platforms. You can do this by way of a traditional pay TV subscription, which requires the installation of a Foxtel set-top box, or by signing up to the Foxtel Now streaming service.
While Foxtel Now is cheaper than a going the pay TV route, it's still more expensive than Binge at a minimum of AU$25 per month for the mandatory base Essentials pack (following a 10-day free trial, naturally). Foxtel Now subscribers then have the option of paying for additional add-on packs which include movies, sports and other specialist TV shows.
Luckily, if HBO content is all you're after, you'll get that in Foxtel Now's Essentials (Pop and Lifestyle) base pack. In terms of value, we'd still opt for Binge, however, Foxtel Now might be the way to go for those are interested in expanding their streaming experience with sports and live TV.
Stream HBO Max in Australia with a VPN
If you're not willing to settle for anything less than the real HBO Max, you could opt to access to the US-only service via a VPN. While this is absolutely possible, it will require you to jump through a number of additional hoops.
First off, you'll need to use a VPN service in order to access HBO Max outside of the US. The VPN will let you to change your IP address, effectively allowing you to mask your online location and make it seem like you're in the US. This will give you the ability to access services which have traditionally been out of reach to most Australians.
That said, unless you know how to set up your own VPN, you'll probably have to sign up for one, which will add its own additional cost on top of the price of an HBO Max subscription. If you do decide to go that route, we suggest ExpressVPN for most Australians.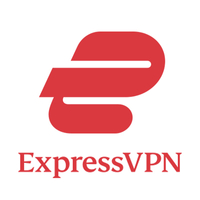 ExpressVPN - get the world's best VPN
Having tested all of the world's major VPNs, we've landed on ExpressVPN as our number one choice. In our experience, ExpressVPN is unmatched in terms of speed, ease of use security. It's also widely compatible with basically every streaming device on the market, such as Amazon Fire TV Stick, Apple TV, Xbox and PlayStation, as well as Android and Apple mobiles.
Right now, you get an extra 3 months absolutely FREE when you sign up for an annual plan. And, if you decide ExpressVPN isn't right for you within the first 30 days, you can get your money back, no questions asked.
Which brings us to our next major hurdle: Currently, HBO Max will not accept Australian credit or debit cards. You'll need a US card number in order to access HBO Max's US content library.
If you're willing to put in an the extra effort, you can get around this by using a virtual prepaid card service such as StatesCard. Not only will this service provide you with an online billing address, but it will also allow you to top up your virtual card via PayPal.
Once again, the service has its own fee which you'll have to pay on top of the cost of your existing HBO Max and VPN subscriptions.
In our opinion, all of the additional effort and cost attributed to going this route doesn't seem worth it — especially when you can simply sign up to a local service like Binge or Foxtel Now and start streaming immediately.