If your home connects to the NBN via fibre-to-the-premises (FTTP) or hybrid fibre coaxial (HFC), then you may be interested to learn that Optus is currently offering one of the best value NBN 250 plans in Australia, in our opinion.
As part of the internet service provider's (ISP) "Unreal Summer sale," Optus has just slashed AU$30 a month off of its Home Superfast plan for six months, bringing it down to AU$89p/m. Optus' Home Superfast plan is the equivalent of an NBN 250 plan, and despite the telco not being able to promise the full 250Mbps download speeds during the typical busy evening hours of 7pm – 11pm, it does advertise 240Mbps.
Once the initial six-month introductory period comes to an end, the plan reverts to its regular monthly price of AU$119p/m. On paper, this makes Optus' NBN 250 plan the best value right now in Australia, albeit with one caveat, which we'll explain below.
Other ISPs such as Mate and Tangerine do charge less on a monthly basis for their NBN 250 plans, but these only deliver 196Mbps and 205Mbps during the busy evening hours, respectively.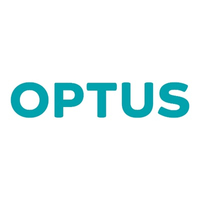 Optus | NBN 250 | Unlimited data | No lock-in contract | AU$89p/m (for 6 months then AU$119p/m)
Optus' AU$30 discount on its Home Superfast plan is available for new customers who sign up before March 26 2023.
It does only advertise 240Mbps download speeds during the busy evening hours, but at AU$89p/m for the first 6 months, it makes Optus' plan the best value compared to other NBN providers offering similar – or faster – speeds.
The other attractive aspect of an Optus NBN plan is that in the Australian Competition & Consumer Commission's latest Measuring Broadband Performance data report, published in December 2022, Optus was found to deliver 101.7% of advertised plan speeds on average, during the busy evening hours. This means that you could potentially achieve download speeds higher than 240Mbps when connected, although this will likely only be in select circumstances.
The only potential downside to Optus' sensational summer deal is the way it structures the pricing for the supplied modem. Optus will give you its latest and greatest Wi-Fi 6 modem with 4G backup for free, so long as you remain connected to the service for 36 months. If you decide you want out of your NBN plan, then you will need to pay AU$7 for every month you haven't used within the 36 month period.
Considering the vast majority of other NBN providers offer you the opportunity to return the supplied modem for free if you cancel your plan, or pay around AU$200 to keep it, we're unsure as to why Optus has opted for this payment plan.
There is some solace to be found, however. We've crunched the numbers and, while it could be tempting to cancel your Optus NBN plan after the six-month period, if you remain connected for 12 months, then Optus continues to be the best value NBN 250 plan.
To determine this, we looked at the cost of a supplied modem on other NBN 250 plans with similar monthly charges as Optus, and calculated the cost of paying for 24 months for Optus' modem. We added these figures to the cost of remaining connected to each service for 12 months (including both the six-month introductory period and six months of the regular price).
The results show that you would need to pay AU$1,236 for Optus NBN. Tangerine is cheaper at AU$1,138.70, but as we mentioned earlier, you only get 205Mbps during the evening hours compared to Optus' 240Mbps.
Swipe to scroll horizontally
Optus NBN 250 vs the competition

| | | | |
| --- | --- | --- | --- |
| NBN provider | 12 month cost of NBN connection | Modem cost | Total |
| Optus (240Mbps) | AU$1,068 | $168 to pay if plan cancelled after 12 months | AU$1,236 |
| Tangerine (205Mbps) | AU$958.80 | AU$179.90 | AU$1,138.70 |
| More (208Mbps) - CBA customers | AU$999.60 | AU$199.90 | AU$1,199.50 |
| Exetel (240Mbps) | AU$1,139.40 | AU$140 | AU$1,279.40 |
If you're a CommBank customer, you can currently get a 30% discount on More NBN plans, and 12 months on this service comes out to AU$1,199.50. However, More only advertises 208Mbps during the busy evening hours.
The closest competitor to Optus is Exetel, which also advertises 240Mbps evening speeds, and a 12 month plan with this provider, including the modem cost, will set you back AU$1,279.40. Exetel does have its My Speed Boost days feature working in its favour, which allows you to temporarily increase the speed of your service to the next speed tie. In the case of Exetel, this is 500Mbps.