Most Anticipated Games of 2018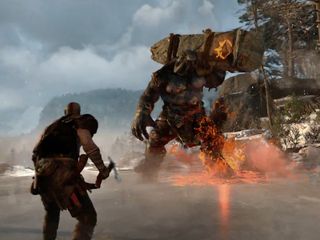 Most Anticipated Games of 2018
The best days of gaming are still ahead. If you need evidence of that, look no further than some of the most hotly anticipated releases. Over the next year or so, gamers can look forward to entries, in every genre, that promise action, adventure, romance, imagination, excitement and awe. Though there are dozens of promising games in the pipeline, the Tom's Guide staff has chosen a handful that stand out above the rest. Regardless of whether these games live up to their hype, they've done a great job of holding our attention until they come out.Credit: Sony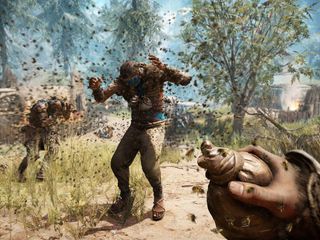 Far Cry 5 (March 27, 2018)
When you pick up a Far Cry game, you know that you're going to explore a massive world, tackle missions with a variety of potential strategies, amass a truly impressive armory and explore a social issue in some far-flung corner of the world. Far Cry 5 will move the series into more familiar waters, tackling the rise of cult-like militias in the American Far West. The (fictional) Hope County, Montana, has fallen under the thrall of an eschatological Christian group known as Eden's Gate, and bringing them down may involve unearthing some uncomfortable truths.
Credit: Ubisoft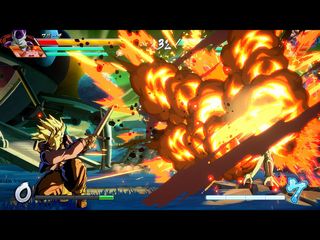 Dragon Ball FighterZ (January 26, 2018)
Sometimes, it can seem as if there were over 9,000 Dragon Ball Z fighting games out there, but Dragon Ball FighterZ seems like a pretty convincing argument for one more. FighterZ is a lean, tight game from the same developers who brought you the Guilty Gear franchise. Expect lightning-fast action, fluid animation, crisp character designs and exquisite balance. In addition to making a whole generation of nostalgic ''90s kids very happy, Dragon Ball FighterZ just might have what it takes to make a splash on the competitive esports scene.
Credit: Bandai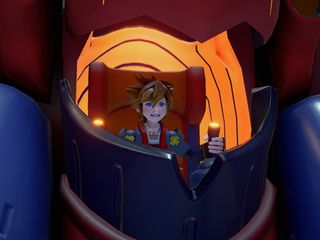 Kingdom Hearts III (2018)
Kingdom Hearts will finally come out in 2018 — only 13 short years after the last major installment in the long-running crossover series. Once again, players will join protagonist Sora as he teams up with Disney's Donald Duck and Goofy. The three will explore various Disney worlds — including ones from Tangled, Big Hero 6, and Toy Story — while they cross paths with various Final Fantasy characters. Hopefully, Kingdom Hearts III also resolve the extremely convoluted storyline that the various spin-off titles have further twisted in the interim.
Credit: Square Enix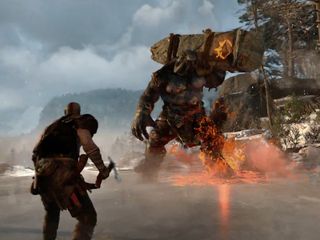 God of War (PS4) (2018)
Kratos is back, but he's just about run out of Greek gods to disembowel. Perhaps the Norse pantheon will provide a more fertile killing field as God of War moves the series north to Scandinavia. Here, the tragic hero (anti-hero? villain?) will do battle with trolls, einherjar and giants as he takes on some of the greatest monsters and most fantastic heroes from Norse myth. Furthermore, a small boy will accompany him on his adventure, acting as both sidekick and ward. For all its over-the-top violence, God of War has always provided thoughtful stories and plenty of classical insight, and this one should continue the trend.Credit: Sony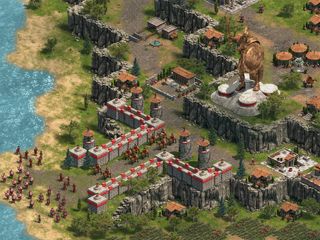 Age of Empires: Definitive Edition (Early 2018)
When it launched in 1997, Age of Empires became an instant classic, kicking off one of the longest-running and most beloved real-time-strategy series in gaming history. Age of Empires: Definitive Edition will remaster the classic historical strategy game for a whole new generation of PCs. Not only will the Definitive Edition feature 4K graphics and a re-recorded score, but the developers will also tweak the gameplay for smoother campaigns, more viable strategies, and a wider variety of effective units and civilizations.
Credit: Microsoft Studios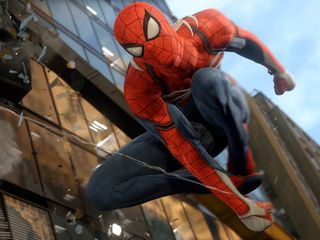 Spider-Man (2018)
Insomniac's Ratchet & Clank series has demonstrated that the developer knows exactly how to handle snarky characters in an action-packed setting with semiserious storylines. In theory, that should make it the perfect fit for a new Spider-Man game. Although details are still scarce, Insomniac's PS4-exclusive Spider-Man will feature the wisecracking web slinger in an open-world New York City. Beyond that, expect combat, gadgets, supervillains and tragic love interests to play significant roles.
Credit: Insomniac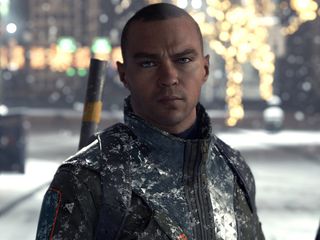 Detroit: Become Human (Early 2018)
Quantic Dream's games have always had lofty ambitions in interactive storytelling, but the final products (Heavy Rain, Beyond: Two Souls) generally don't have enough gameplay to justify sitting through their disappointing narratives. Detroit: Become Human could finally be what fans have been waiting for: an intense, story-driven experience where your decisions matter and your success is determined by your choices rather than your twitch reflex. In the near future, androids coexist in an uneasy peace with humans, but the status quo may not last when the machines realize that they're just as deserving of rights as their flesh-and-blood counterparts.
Credit: Quantic Dream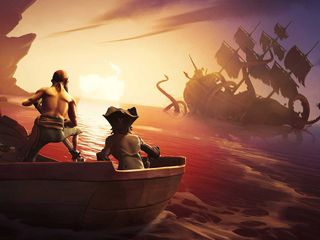 Sea of Thieves (Early 2018)
Being a pirate is a perennial favorite video game fantasy, but gamers rarely get the opportunity to be a pirate with their friends. Sea of Thieves aims to change that, by offering gamers a full multiplayer sandbox. You'll be able to hunt for buried treasure, control the cannons for intense naval battles, duke it out with cutlasses and pistols, and generally cause mayhem on the high seas with some of your closest hearties. With a colorful, cartoonish art style and a proven developer (Rare), Sea of Thieves could be just the thing for social buccaneers.
Credit: Rare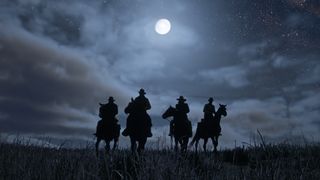 Red Dead Redemption 2 (2018)
There aren't that many open-world cowboy games on the market, which is only one reason why gamers are so excited for Red Dead Redemption 2. After John Marston's adventures exploring the Old West in the previous game, players will step into the boots of Arthur Morgan: a gunslinger who finds himself on the wrong side of the law. Rockstar hasn't revealed much more information about the game yet, but an educated guess suggests it'll involve exploring the wide open plains, duels with lawmen and a story about what happens on the frontier, at the border of civilization and chaos.Credit: Rockstar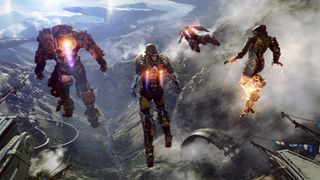 Anthem (2018)
It's been a while since BioWare has come up with a totally new series, which is why Anthem has the potential to be so exciting. The game will cast players as the defenders of a futuristic civilization, waging war against the biological monstrosities that await them outside of their city walls. So far, the focus seems to be on cooperative gameplay and action-packed firefights, with plenty of vertical elements to combat. Of course, the true measure of a BioWare game is in its story and characters, so we'll have to see how those shape up.Credit: BioWare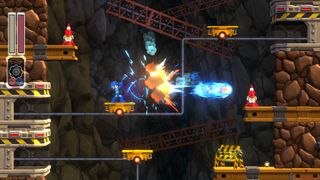 Mega Man 11 (Late 2018)
Mega Man has come and gone a number of times over his 30-year history, but it seems that nothing can stop the Blue Bomber forever. Mega Man 11 will launch in late 2018, bringing the mascot's run-and-gun sensibilities to a whole new generation of gamers. This time, the art style channels classic cartoons instead of retro games, and the results look gorgeous. If Mega Man 11 delivers the same mix of action, platforming and colorful characters that series fans are used to, the game could go a long way toward revitalizing Mega Man's uncertain image in modern gaming.Credit: Capcom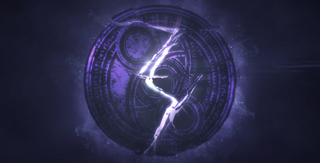 Bayonetta 3 (TBD)
When fans heard that Bayonetta 2 was going to be a Wii U exclusive, they balked. An M-rated exclusive on a Nintendo console — and one replete with sex, violence and incredibly abstract, cosmic themes, at that? It sounded like madness, and yet it worked like gangbusters. Fans adored Bayonetta 2, and the game did so well for Nintendo, it contracted Platinum Games for a third installment. Bayonetta 3 will see the titular heroine return for a brand-new adventure — although we'll have to wait and see exactly what sort of adventure that will be, this time around.Credit: Platinum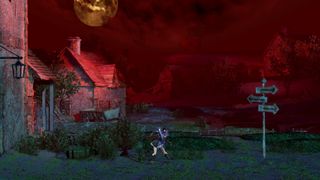 Bloodstained: Ritual of the Night (March 2018)
Kickstarted games have a dodgy track record so far, but Bloodstained: Ritual of the Night looks great. Koji Igarashi, the mastermind behind the Castlevania franchise, broke free from the shackles of Konami, and decided to make his very own Metroidvania game with a new cast of characters, and a very familiar aesthetic. Protagonist Miriam finds herself in — you guessed it — a haunted castle full of demons and monsters, and needs to fight her way out with any weapon she can find. While Kickstarter's results have included some duds before, hopefully Bloodstained will break that trend.Credit: 505 Games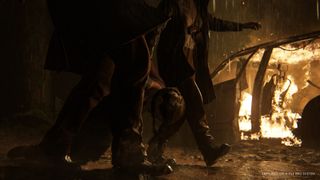 The Last of Us Part II (2018)
Did The Last of Us really need a sequel? Probably not, but we're getting one anyway, and it looks pretty good. The sequel to Naughty Dog's dramatic, apocalyptic action/adventure game will revisit protagonist Joel and Ellie five years after the events of the first game. We haven't seen too much of the game yet, but Naughty Dog has revealed four new cast members, as well as the general theme of the game: hate, rather than love. Beyond that, we'll have to wait and see how it shakes out.Credit: Sony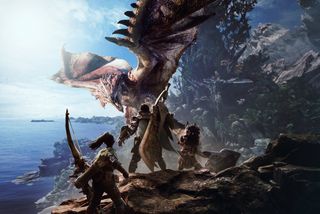 Monster Hunter: World (January 26, 2018)
The Monster Hunter series has dabbled in multiplayer before, but Monster Hunter: World represents the first time that the series has embraced a truly cooperative long-term experience. Like previous games in the series, Monster Hunter: World lets you create a character and then deck him or her out with powerful new equipment, forged from the carcasses of the monsters you defeat. What's new this time is that you'll be able to join in quests with up to three other players, making the most of your various classes and equipment. This may entice new players, who need some help finding their feet, as well as veterans, who are eager to take on larger prey than they've been able to tackle alone.Credit: Capcom