16 Reasons to Be Excited About Super Smash Bros. Ultimate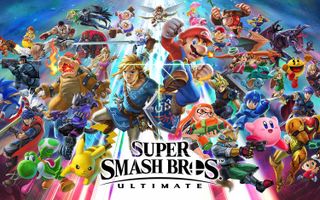 Smash Bros. fans new and old have a lot to look forward to as Super Smash Bros. Ultimate lands on Switch Dec. 7. If you're a casual fan, a curious newcomer or a die-hard competitive player, you probably watched Nintendo's E3 presentation video, 25 minutes of which were dedicated to Smash Bros. The presentation was packed with details about new gameplay mechanics, playable characters, new stages, new items and a lot more. Nintendo also launched the official site, which includes short video clips of each character.
From all the screenshots, video and information Nintendo posted about Super Smash Bros. Ultimate, it would be easy to miss some key information. So we assembled some of the best parts for you to read over as you wait patiently for it to hurry up and be December.
Credit: Nintendo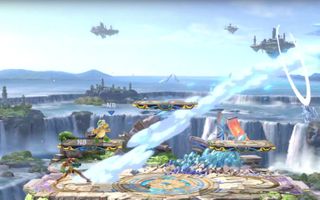 It has a fresh new look.
Smash Ultimate has a slightly cartoony look compared with its Wii U predecessor, as well as a brighter, more vibrant color palette. It's most noticeable in characters like Donkey Kong, whose facial expressions have gotten a lot more exaggerated. The visual effects when characters get launched now include puffy clouds as they go sailing across the screen rather than the harsh red lightning-bolt effect of the Wii U and 3DS games.
And given the more powerful hardware of the Switch, the stages and backgrounds have all gotten a noticeable bump in detail. This extends to things like Assist Trophies and nonplayable Pokémon — it's all looking prettier than ever.
Credit: Nintendo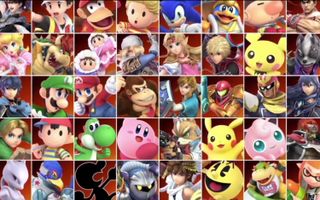 The character roster is the biggest ever.
The current total character count sits at a staggering 66 playable characters. You'll start with a small roster of just eight or 12 characters, but you'll steadily unlock all 66 while playing the game. If past Smash games are any indication, there will be multiple ways to unlock these characters in either single-player modes or by playing matches with friends.
The big roster contains every character that's ever appeared in a Smash game, including third-party characters not owned by Nintendo. If you have favorite characters that went missing in past Smash games, then Smash Ultimate will bring them back.
Credit: Nintendo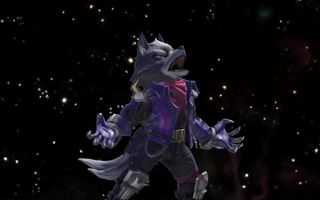 Your old favorites return.
If you had a favorite character from Super Smash Bros. Brawl or Melee that didn't appear in the Wii U and 3DS release, then now's the time to get very excited. Wolf, Pokémon Trainer, Pichu, Ice Climbers and Snake are all back and looking better than ever.
Wolf's move set seems mostly preserved from his Brawl days, being a slower, stronger version of Fox. Pokémon Trainer gives you access to Charizard, Squirtle and Ivysaur, which are now freely swappable without the stamina mechanic that limited you in Brawl. Ice Climbers and Pichu seem mostly preserved from their past incarnations in the series. And Snake will no longer keep you waiting, as he returns with his many explosive weapons and the original voice of Solid Snake: David Hayter.
Credit: Nintendo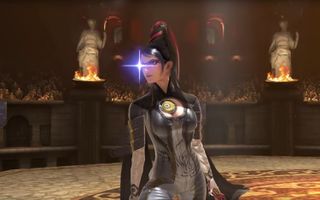 Non-Nintendo characters are still here.
Pac-Man, Bayonetta, Cloud, Sonic and Ryu are all still in Smash. Each of these characters was a big surprise addition to a roster that's otherwise made up of Nintendo-owned characters. It's always good to see some crossovers in video games, especially Smash Bros.
Like most characters, each has undergone some slight tweaking and rebalancing. For instance, Cloud's Limit Break gauge stays on-screen at all times now, and Ryu will always face his opponent just as he does in Street Fighter.
Credit: Nintendo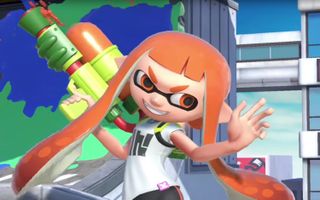 Inklings from Splatoon make their debut.
One of the newest additions to the Smash family is the Inkling boy and girl from Splatoon, who use their ink guns and rollers in combat. Shooting ink at opponents will cause them to take more damage, but you'll need to watch your ink levels. Once you deplete them, you need to press B while using your shield to recover ink. They can toss an ink bomb at opponents to help get things messy and use their squid forms for added mobility.
Each of the eight costume choices for the Inklings has its own ink color that will color the stages, just like it does in Splatoon.
Credit: Nintendo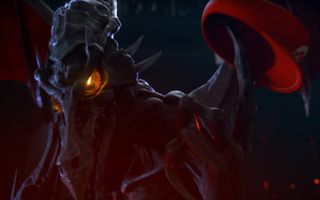 Ridley is finally not too big.
One of the most popular player requests for previous Smash games was Ridley, the giant alien dragon from Metroid. After Ridley didn't make the cut, Smash Bros. director Masahiro Sakurai explained that the character was too large to fight realistically alongside the rest of the cast. Well, now he's not too large, or he shrank. Or maybe Sakurai just changed his mind, because Ridley is a fully playable character in Smash Ultimate.
His move set includes a lot of close-range claw swipes, spiky tail stabs and the ability to launch a volley of fireballs from his mouth. A powerful command grab lets him boost forward while dragging opponents on the ground. As a winged character, he has multiple jumps to help him recover from being knocked off the stage.
Credit: Nintendo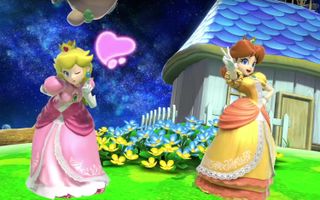 Daisy and Peach are different characters.
In previous Smash games,Daisy was just a costume change for Peach, but now she'll be her own character. She'll be controlled a lot like Peach and will have the same moves, but each move will have slightly different properties. If you're familiar with the differences between Pit and Dark Pit or Marth and Lucina, then you know generally how this works. Nintendo has decided to call these character Echoes to denote their close similarity.
Credit: Nintendo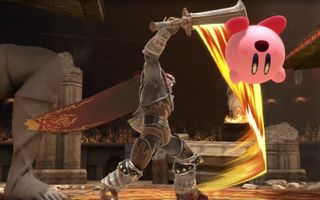 Ganondorf found his sword.
Longtime Smash fans will remember Ganondorf's old victory pose in Super Smash Bros. Melee in which he swung a giant sword around. You never actually got to use that sword in combat, though. In later games, he'd pull out this sword while taunting, but he still couldn't attack with it. Now he's been reworked to include this mighty blade in his smash attacks.
This ability further helps to set Ganondorf apart from Captain Falcon, a character with whom he still shares several attack animations. He's also been redesigned to look like this famous official artwork from The Legend of Zelda: Ocarina of Time.
Credit: Nintendo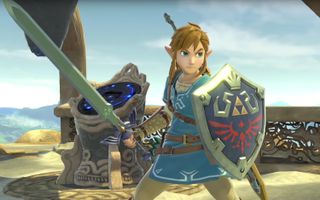 Zelda and Link get redesigns.
While Ganondorf has been remade to look like his character from Ocarina of Time, Zelda and Link have been redesigned to look like their characters in two other games in the Zelda franchise. Link dons his blue tunic from Breath of the Wild, while Zelda wears her outfit from A Link Between Worlds.
Move-set changes, some big and some small, have been made to both characters. Link's bombs can now be detonated remotely, and Zelda's attacks have been sped up slightly.
Credit: Nintendo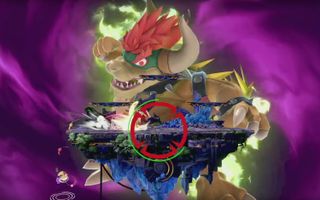 Final Smashes are new and faster.
Most characters have had their Final Smashes remade to be faster and easier to use. When you play with items on, a Smash Ball will occasionally appear on-screen. The player who deals enough damage to it will gain a Final Smash. Pressing B will unleash a unique powerful attack capable of KO-ing multiple players at once.
In previous Smash games, certain characters could transform into powerful versions of themselves, walk around and deal increased damage. This time, characters like Wario and Bowser simply perform a single powerful attack or series of attacks that take less time to perform and are much more difficult to avoid.
Credit: Nintendo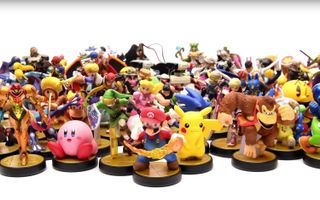 Amiibo support returns.
Amiibo figures were compatible in the Wii U and 3DS Smash Bros., and they'll be usable once again in Smash Ultimate. Tapping a compatible amiibo figure will let you train up that amiibo's unique AI-controlled character capable of increasing its level from 1 to 99 and gain combat effectiveness along the way. You can then take this AI companion into battle against other players or pit them against other amiibo AI.
With the expanded roster that now includes Ridley, the Inklings and Daisy, Nintendo will be making new amiibo figures of these characters for use in Smash Ultimate.
Credit: Nintendo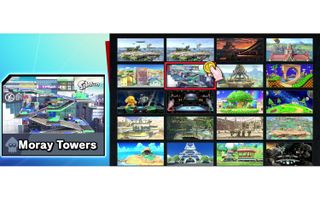 There will be many new and classic stages.
Nintendo has yet to reveal the full stage list for Smash Ultimate, but the company has already shown off old favorites that haven't been seen since the original Nintendo 64 release. Saffron City, the hectic Pokémon stage from the first game, was seen as selectable during Nintendo's Treehouse demo event on June 12. Thirteen stages were selectable in this demo, including three brand-new stages: Great Plateau Tower from The Legend of Zelda: Breath of the Wild, Moray Towers from Splatoon, and Prism Tower from Pokémon X and Y. (That's a lot of towers, for some reason.)
But a close look at the official E3 presentation and other character videos reveals several stages from past Smash games. If the roster was made to include every past character in the Smash series, it's likely we'll see every past stage make an appearance as well.
Credit: Nintendo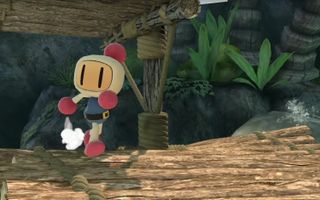 You'll get more items, including Pokémon and Assist Trophies.
As you might expect, a whole bunch of new items will be added to the game to help keep things fun and chaotic for players who like all the bells and whistles. You'll be able to use many new and returning Assist Trophies and Pokémon — short-lived AI companions that help you fight — during matches, including the debut of Bomberman as an Assist Trophy.
Credit: Nintendo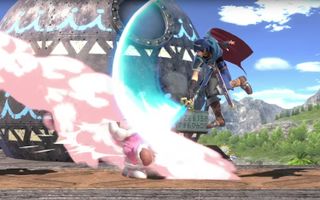 Aerial attacks are easier.
Getting into the finer gameplay details, the E3 presentation showed off a new mechanic that will let you perform an aerial attack immediately after a jump by pressing the Attack button (A) and Jump button (X or Y) at the same time. Previously, this maneuver was possible, but the timing was somewhat difficult to master.
Now you'll easily be able to perform your character's forward or backward aerial attacks while close to the ground.
Credit: Nintendo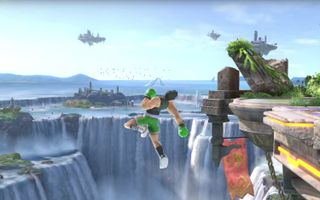 Directional air dodging is back.
This bit of news was shown off in the presentation and is sure to have caught the attention of hard-core fans who are familiar with terms like wavedashing. For the uninitiated, directional air dodging returns from Super Smash Bros. Melee and lets you drift in a specified direction while pressing the dodge button (L or R) in the air. This can normally help you evade large and slow attacks or act as a boost to help grab the edge of the stage after you're knocked off.
For competitive players, it's still unclear if this mechanic will give you the added mobility on the ground that was possible in Melee, and unlike in Melee, dodging in the air does not put your character into free fall. A close look at the Treehouse demonstration shows characters dodging in the air and then performing other actions before landing. However, it was outlined in the presentation that dodging multiple times on the ground or in the air will reduce the effectiveness of the dodge slightly.
Credit: Nintendo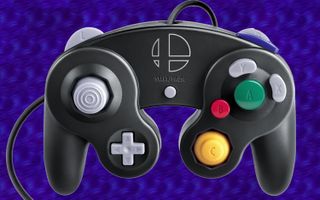 It adds GameCube controller support.
Also revealed in the E3 presentation was GameCube controller support. This is sure to please dedicated fans, especially Melee fans and anyone who just loves the GameCube controller. As with Smash for Wii U, GameCube controllers will require the purchase of a seperate USB adapter capable of connecting four controllers, including wireless WaveBird receivers. Nintendo made a round of new controllers for the release of Smash Bros. on Wii U, but the adapters were famously hard to come by.
Nothing has been officially announced about a reproduction of the adapter, but the official site does state that more GameCube controllers will be produced. Of course, Joy-Con and Switch Pro Controller support will also be included, but we don't know yet if split Joy-Con play is supported or if the game includes any form of motion control.
Credit: Nintendo