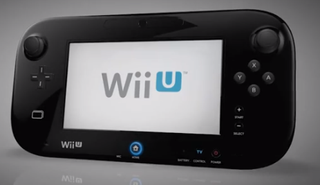 Although Nintendo unveiled plenty at its surprise pre-E3 conference a few days ago, it still had a lot of news up its sleeve. One of the surprise announcements that Nintendo made was that the Wii U would support not one, but TWO gamepads... in due time.

Originally, when Nintendo unveiled the Wii U back in E3 2011, it originally stated that the Wii U would only support one gamepad, while allowing for Wiimotes, 3DSes, and Wii U Pro controllers to serve as alternative controllers for the Wii U. However, Nintendo's come out today to say that the Wii U will eventually support two gamepads. That said, Nintendo's been quiet about the details, such as a timeframe for when dual gamepad support would come to the Wii U.

I'm assuming that we'll likely hear more later on in the year, closer to the Wii U's release, but wouldn't be surprised if we were left waiting until after the Wii U's release.