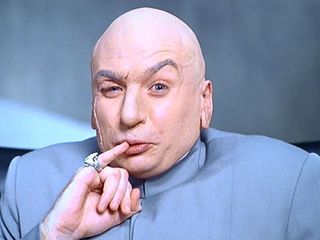 The Philadelphia Magazine is playing host to a lengthy, nine-page article that basically says children are dumber now than in generations past. Why? Because of technology. Rather than freeing humans from mundane, time-consuming tasks, technology instead has lured eyeballs, fingernails and buttocks to the screen, whether its a desktop LCD, a wall-mounted 3D HDTV or a smartphone touchscreen.
"Our kids have been liberated to perform even more mundane, time-consuming tasks (including the average 3,339 text messages they send and receive each month--or more than a hundred per day)," the author observes. "They have an average of 440 friends apiece on Facebook. Do you know how long it takes to check in on 440 friends?"
The argument proposed by the article reflects a growing concern that America's youth-- perhaps even children and teens abroad-- is spending too much time on the Internet and too much time playing video games. We've heard the arguments before, pointing fingers to insane levels of texting, Facebook, World of Warcraft--you name it. We've even heard complaints from the military that recruits aren't quite a ship-shape than prior generations, blaming long hours of siting around in front of a screen.
Undoubtedly the concern is real. But the problem also reaches out to adults who find themselves just as engrossed in gadgets and web sites as younger generations. Just recently a pastor forced his church staff off Facebook while a woman was fired from her job simply by venting on her profile page.. A game addiction camp has set up shop in Microsoft's neck of the woods, and the U.S Navy has incorporated the Nintendo Wii into training to better communicate with the young recruits. A young Florida mother even shook her three-month-old baby to death because she was merely trying to play FarmVille.
We get it. Technology is slowly taking over our lives. Does that mean we'll eventually become blobs of flesh and bone lounging in floating chairs as seen in Disney's WALL-E?
The Philadelphia Magazine article points out that the addictive aspects of the Internet—Facebook, MMORPGs etc.--aren't accidental; it's on purpose. "What kids don't realize--what even we forget, as we hook up with old high-school buddies on Facebook--is that none of this is accidental. Big thinkers at big corporations dream this stuff up, test it, tweak it, perfect it, not to make it easier for us to find old friends, but to gather information about our behavior and make money off of it."
To read the whole article, head here.