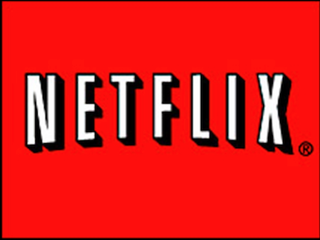 BusinessInsider reports that Netflix and its CEO Reed Hastings has received a Wells Notice based on something the CEO recently said on Facebook. A Wells Notice is provided by the U.S. Securities and Exchange Commission when it's instituting a cease and desist proceeding and/or bringing a civil injunctive action against a specific organization.
According to the Wells Notice, Netflix Hastings may have "violated the Regulation Fair Disclosure, Section 13(a) of the Securities Exchange Act and Rules 13a-11 and 13a-15 thereunder." The offending comment made on Facebook was actually posted back in July, and possibly caused the company's stock to immediately climb 6-percent.
What did Hastings say? Only that Netflix users had streamed 1 billion hours in June for the first time ever. That really doesn't sound like a big deal, but the SEC reportedly thinks it was material information that should have been distributed across the proper PR channels rather than on a social network. Even more, Netflix didn't even issue an 8-K about the information – the company relied on the public followers on Facebook and the resulting press coverage instead.
Naturally Hastings had something to say about his new Wells Notice, and did so on Facebook.
"SEC staff informed us yesterday that they are recommending that the SEC bring a civil action against us for my July 1 billion hour public post, asserting we violated 'Reg FD'," Hastings said on Facebook. "This rule is designed to ensure that individual investors have equal access to information as large institutional investors, by prohibiting selective disclosure of material information. The SEC staff believes that I gave you all 'material' investor information in my post and that we needed to instead release the June viewing fact 'publicly' with an 8-K filing or press release."
According to Hastings, who is also on Facebook's board of directors, posting to over 200,000 people is very public – many followers are reporters and bloggers anyway. He said Netflix also provides material information to investors through "extensive" investor letters, press releases and SEC filings, not via Facebook. Even more, the stock didn't rise due to his Facebook post – it was likely due to a positive research report provided by Citigroup the night before, he said.
"We think the fact of 1 billion hours of viewing in June was not 'material' to investors, and we had blogged a few weeks before that we were serving nearly 1 billion hours per month," Hastings stated. "We remain optimistic this can be cleared up quickly through the SEC's review process."