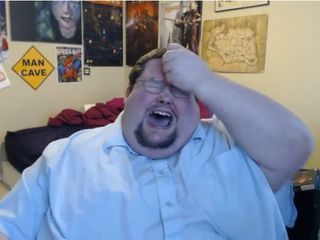 Back in April 2012, social network giant Facebook acquired the popular photo-sharing platform Instagram for around $1 billion in a combination of cash and stock. The service originally launched as an iOS app back in 2010, and eventually invaded Google's Android platform just before Instagram was acquired by Facebook.
After the acquisition, there was fear that Instagram would receive a "most favored nation" status even though Zuckerberg himself said that Instagram would continue on as an independent service.
"For years, we've focused on building the best experience for sharing photos with your friends and family," Zuckerberg said. "Now, we'll be able to work even more closely with the Instagram team to also offer the best experiences for sharing beautiful mobile photos with people based on your interests."
Now a French developer has come forward claiming that Facebook is actually blocking Instagram competitors. Presselite co-founder Antoine Morocos emailed Tom's claiming that the social website has blocked the "Photo Sharing on Facebook" feature offered in the Vintage Camera app for iOS. He even provided screenshots of the Facebook developer administration panel to back up his claims.
According to the report, Presselite contacted Facebook when it began to notice that the millions of Vintage Camera users could no longer share to Facebook. "We've checked out the circumstances of your app's restriction, and we found that your app received strong negative feedback from users and their friends," Facebook responded. "Unfortunately, we will not be able to restore your app's functionality."
Presselite pulled up the stats and saw that for a total of 1000 to 3000 photos shared per day via the VintageCamera application, only 1 or 3 negative feedback are reported on Facebook. That's a negative feedback percentage of less than 0.3, Morocos said, and likely due to user error.
"We made an appeal but Facebook has refused to approve it," Morocos said. "Facebook seems to consider that 0.3-percent of negative feedback is 'strong'? Currently, Facebook does not provide any acceptable level of negative feedback, so Facebook is free to decide for each case."
Morocos goes on to state that Facebook will not provide any reason as to why the photo-sharing app has been blocked, nor will it point out which part of the Facebook policies Vintage Camera actually violates. Morocos claims that Vintage Camera is not violating any of the Facebook Platform Principles.
Vintage Camera's current user base is around 8 million -- not quite the 100 million that supposedly use Instagram, but enough to make the social network possibly nervous. Vintage Camera is also quite similar to Instagram yet tries to offers its own unique footing in photo editing. Ultimately both services use filters, and until lately, both allowed users to upload photos to their Facebook pages.
"Pending on the violation, we give developers an opportunity to come into compliance via a warning system," Facebook told the BBC. "In the case of this application, the application was not in compliance with our platform policies and had received three warnings prior to our systems taking action on the application."
The Vintage Camera app currently has a four-star average rating on iTunes although some complain that it's too similar to Instagram while others complain it doesn't work correctly. Data submitted by Presselite even shows that the app was providing a positive experience for Facebook users. Yet because of the similarities between Vintage Camera and Instagram, it wouldn't be surprising if Facebook pulled the plug on supporting the former photo-sharing competitor.
"As you all know, Facebook has acquired Instagram photo sharing application, and we hope this acquisition is not influencing this kind of restriction / access limitation for other photo applications," Morocos said.