Reports of Apple developing $99 AirPods (codenamed the AirPods Lite) started circulating online earlier this year shortly after the flagship AirPods Pro 2 debuted. AirPods this affordable could help the company expand their consumer base by making their audio ecosystem more accessible to budget shoppers. They could also be a financial flop.
The disappointing sales and reduced production of regular AirPods indicate series consumer fatigue. On top of that, the anticipated compromises that Apple will need to make to accommodate the AirPods Lite's low price point have us questioning their worth.
Apple already has several attainable models in their true wireless lineup capable of boosting sales and drawing in new iPhone users. The AirPods 2 currently sell for $99 at online retailers including Amazon and Walmart, and continue to operate at a high level with many of the same software perks as their upscale siblings. Then come the Beats Studio Buds with active noise-canceling capabilities, which can regularly be found discounted to $99 and serve as an affordable alternative to the first-gen AirPods Pro.
Ultimately, it's the recently launched Studio Buds+ that stand out as Apple's best value true wireless earbuds. Beats' mid-range buds are more expensive at $169, but the amount of functionality they carry surpasses their MSRP. They're not just a better bargain than most of the market's best cheap wireless earbuds, they're proof that Apple's rumored entry-level AirPods are unnecessary. Here's why.
1. AirPods Lite could mean poorer build quality
The AirPods Lite would likely duplicate the open-ear design of their predecessors, which is comfortable, but has some of the poorest build quality and on-ear stability in the category. You can bet that Apple will use the same cheap (or even cheaper) plastic for any 'lite' version of these buds. Also, expect the same long-stem silhouette that has become tiresome after several generations. To me, that doesn't sound appealing whatsoever, not even at $99.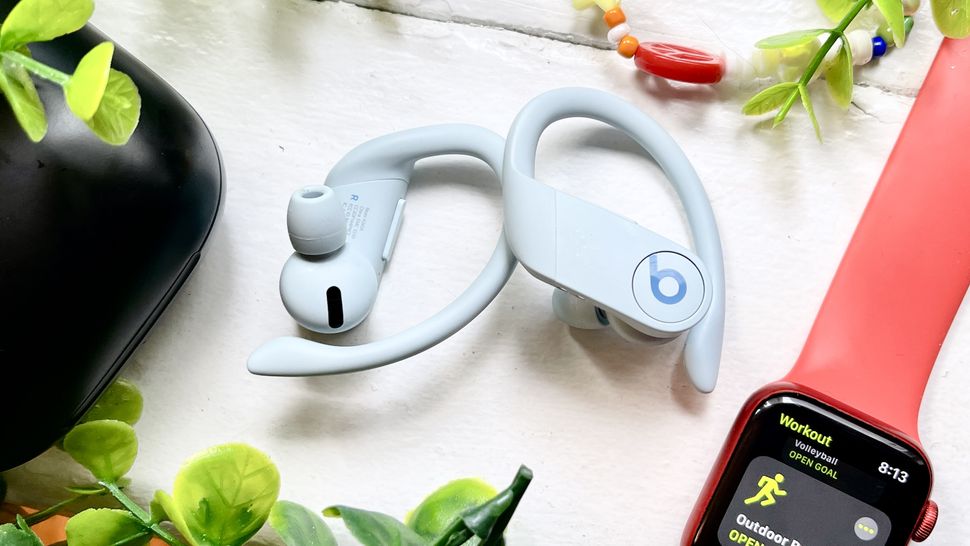 Meanwhile, Beats' true wireless designs continue to demonstrate excellent craftsmanship, no matter the price point. The Powerbeats Pro debuted four years ago and they still outshine every AirPods model. Beats improved their in-ear design with sleeker and more affordable Studio Buds, which the flagship Fit Pro and Studio Buds+ successfully adopted; the former has installed wing tips and the latter has a cool transparency colorway similar to the Nothing Ear (2).
Simply put, the Studio Buds+ are bound to have the more attractive, durable, and innovative design.
2. Specification would be too limited
So far, there's no information regarding the AirPods Lite's feature set. Experts predict it will be similar to the AirPods 3, highlighted by a dynamically tonal soundstage, force sensors, and maybe MagSafe wireless charging. I'm confident though that premium features like active noise cancellation and Spatial Audio will be omitted.
Now look at what the Studio Buds+ offer. That would be ANC and Spatial Audio, Apple's two biggest sound features previously mentioned, along with 90% of the AirPods Pro 2's functionality. Add longer battery life and optimized Android support to the list as well.
The AirPods Lite could have one or two exclusive features not available on any Beats model. If so, that still isn't convincing enough to skip the Studio Buds+. Also, Apple would never place features on their cheapest AirPods that aren't accessible on higher-priced AirPods.
3. Beats' Studio Buds+ are Apple's best value 'buds
The $179 AirPods 3 are solid buds with many of the same performance hallmarks as the $249 AirPods Pro. Yet despite their lower cost, they haven't sold well, with Apple shoppers preferring to spend extra on advanced features such as adaptive ANC and built-in Find My (AirPods) support for the MagSafe charging case. More so, they're inferior to the cheaper-priced Studio Buds+.
The Studio Buds+ outperform the AirPods 3 in numerous categories, including battery life, connectivity, fit, and sound. Not to mention they come with ANC, a feature missing on the AirPods 3. That's a much better value from $169 buds.
Therefore, if Apple's mid-range option can't even rival Beats' less expensive model, the odds are less favorable for the $99 AirPods Lite.
4. Is an AirPods Lite version really worthwhile?
The codename alone implies that the AirPods Lite will be the most inferior AirPods you could own. That doesn't mean they'll suck though, and I'm confident that Apple will engineer any budget version to be highly serviceable for iPhone and Mac users.
They just won't match the overall performance or value of the Studio Buds+. These are terrific wireless earbuds that beat every AirPods model not carrying the Pro moniker. With the right marketing, which is Beats' specialty, they could, and should, be positioned as Apple's go-to beginner buds.
Should the AirPods Lite find their way onto store shelves, expectations are that the Studio Buds+ will still deliver a more complete experience and offer more bang for your buck, making the AirPods Lite comparatively worthless.
More from Tom's Guide