An iPhone Ultra could be in the works at Apple, though we may be waiting a year before this premium handset sees the light of day. If you were considering an iPhone upgrade later this year when the iPhone 15 and iPhone 15 Pro arrive, does it make sense to plan on putting off your purchase for another year so that you can get your hands on the Ultra?
It's not just a theoretical question. When it does arrive, the iPhone Ultra figures to sport the kind of price tag that reflects its premium features. Updgrade to one of the best iPhones in 2023 and — apart from the impracticality of only using that phone for one year — you'll be funnelling a lot of money Apple's way. Maybe it would be better to save your pennies instead for the phone you really want.
Only you can ultimately decide whether it's worth waiting for the iPhone Ultra's expected release in 2024. But we can tell you what's expected for this rumored device and how it could compare to the iPhone 15 models expected later this year.
iPhone Ultra: The backstory
Talk of an iPhone Ultra model surfaced nearly immediately after the iPhone 14 launch last fall, though at the time, the Ultra was expected to arrive in 2023, potentially as an iPhone 15 Pro Max replacement. Subsequent rumors have suggested the Ultra would be an addition to Apple's iPhone lineup — the next step up from the Pro models.
As for the time frame, Bloomberg's Mark Gurman — who's been out in front of the iPhone Ultra coverage — suggested in his recent column that Apple's internal discussions are centering around a device that would appear "potentially in time for the 2024 iPhone release."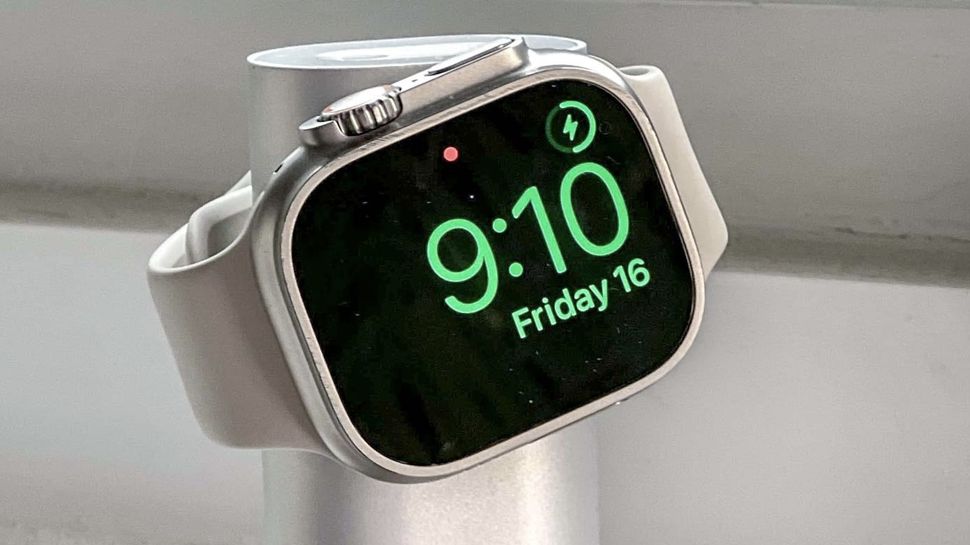 In this scenario, the iPhone Ultra would definitely be a separate product from the Pro and Pro Max models of Apple's phones. Instead, think of the iPhone Ultra as the handset equivalent of the Apple Watch Ultra released by the company last year. That model is a high-end version of the Apple Watch, augmenting both the standard Apple Watch Series 8 and Apple Watch SE offerings as a pricier smartwatch with great durability and longevity. The Apple Watch Ultra also boasts a bigger, brighter display than its standard counterpart.
iPhone Ultra: What we're expecting
That Apple Watch Ultra analogy gives us some clue as to what an iPhone Ultra might bring to the mix. And that's good because rumors about potential iPhone Ultra features are pretty thin right now.
One thing we can count on: be prepared to pay more for such a device. The Apple Watch Ultra starts at $799 to the $399 cost of the Apple Watch 8. It's unclear if Apple's planning a similar price gap for its phones, but we'd certainly expect the iPhone Ultra to cost more than any future iPhone Pro Max, which currently starts at $1,099.
Apple certainly thinks people are willing to pay more for phones if the feature set is right. "I would say that the the smartphone — for us, the iPhone — has become so integral into people's lives. It contains their their contacts and their health information and their banking information and their smart home and so many different parts of their lives, it's the payment vehicle for many people," CEO Tim Cook told Wall Street analysts last week when discussing Apple's holiday sales. "And so I think people are willing to really stretch to get the best they can they can afford in that category."
It's less obvious what features Apple could include in an iPhone Ultra that would convince them to pay even more for that phone. In his column, Gurman floated possible features like a faster chipset, improved cameras and larger display. A portless iPhone — long rumored to be in the works — could also be on the table.
Apple's approach with the Apple Watch Ultra could provide some additional clues. That watch promises double the battery life of the Apple Watch 8, so we could see the iPhone Ultra make a similar claim. The Apple Watch Ultra is also made out of more durable materials aimed at active users. It's possible Apple could try that with the iPhone Ultra, though the iPhone 15 Pro might beat the Ultra to the punch with rumors of titanium being used in that phone's chassis.
iPhone 15: What's coming later this year
And that brings up a key point — the iPhone Ultra won't exist in a vacuum. Assuming that 2024 launch date is correct, Apple will be bringing an entirely new set of phones to market before the Ultra even sees the light of day.
Given Apple's comments on customers' willingness to pay up for premium devices, we expect the iPhone 14 vs. iPhone 14 Pro gap we saw last fall to widen with the iPhone 15 and iPhone 15 Pro. It's possible Apple could even differentiate between the iPhone 15 Pro and iPhone 15 Pro Max beyond the differences in screen size and battery life.
Some seven months before the likely iPhone 15 release date, current iPhone 15 Pro rumors point to the new phones getting the A17 Bionic chip, which would be built on a 3nm process that could mean big gains in performance and power efficiency. The iPhone 15 Pro has also been tipped to use a periscope-style telephoto lens, which should allow for a better optical zoom than before. There's also the aforementioned rumor about Apple turning to a more durable titanium material for its Pro phones.
Other iPhone 15 rumors point to significant new features coming to all of Apple's upcoming handsets. For example, if Apple winds up switching to USB-C instead of Lightning ports this year, that's a feature coming to every iPhone, not just the Pro models. The standard iPhone 15 could also adopt the Dynamic Island feature introduced with the iPhone 14 Pro, finally spelling the end of the notch in Apple's iPhone lineup.
iPhone Ultra: Does it pay to wait?
It's hard enough to plan on smartphone purchases more than half-a-year away, let alone ones in 2024, which adds to the challenge of anticipating the iPhone Ultra. Still, if you looked at the Apple Watch Ultra's arrival last fall and thought "Wouldn't that be great in iPhone form?" then it's probably time to start saving money for next year's rumored launch, no matter what the iPhone 15 has to offer.
But when it comes to upgrade advice for phones, I tend to fall back on a fairly simple guiding principle — the best time to get a new phone is precisely when you need a new phone. If your iPhone is starting to show its age, come the fall, you're going to want to take a serious look at the iPhone 15, regardless of what might be lurking around the corner with the iPhone Ultra.