So far, Apple's roadmap for its AirPods earbuds has followed a consistent and effective formula. With each version it has improved on preceding earbud performance with better audio and stronger feature sets that can be expanded with every major iOS update. Lastly, any new version comes together in a signature design that has only minor modifications. Does that sound about right?
It has worked up to this point. Both the AirPods Pro and AirPods Pro 2 flagships are critical and commercial successes, each earning favorable 4.5-star reviews from Tom's Guide, and securing the top spot on our best wireless earbuds rankings. But that doesn't mean they're free from criticism, and I, for one, would welcome further improvements.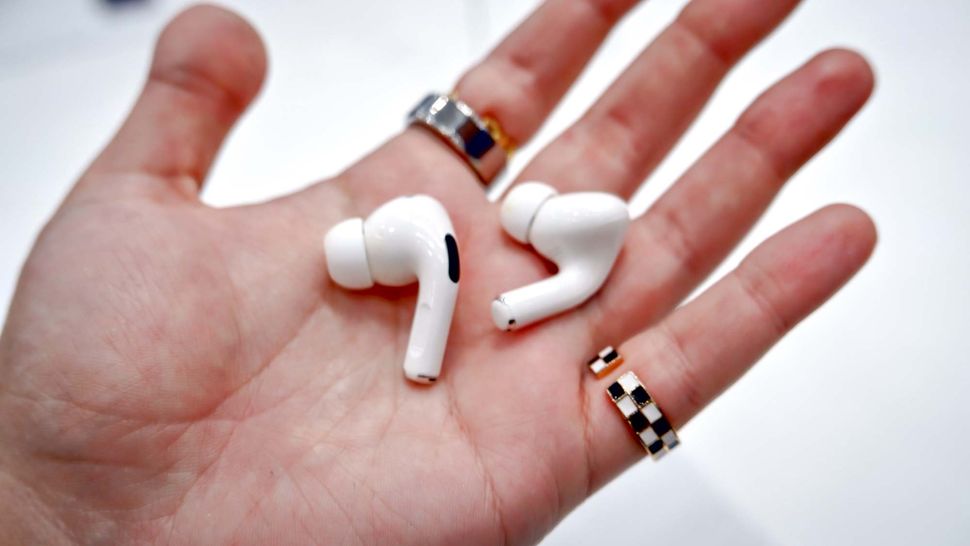 As great as the AirPods Pro are, they're not universally liked and some consumers and experts have expressed disappointments over the past two generations. The AirPods Pro 2 were only released in September 2022, but I've already read discussions about the AirPods Pro 3 circulating online. Though the chatter is only speculation at this point, it got me wondering what direction Apple might take with their next-gen flagship earbuds. Will we get an all-new design with significantly increased battery life? And will any next-gen AirPods have better Android compatibility?
With Apple raising its game on the soon to be introduced Beats Studio Buds+, which look like they'll bring feature and performance step ups, there's cause to wonder what we'll see from AirPods models in the future if they're to continue to be the market leader. As someone who tests all the latest earbuds and headphones, I can see that the gap is closing. I have plenty of ideas, but if I we're speaking Apple directly, these are the 5 things I'd say are essential inclusions on any future AirPods flagship model.
1. Make the charging case a hybrid media player
Patently Apple discovered a patent showing a touchscreen MagSafe charging case with interface controls. It also features smart speakers, which would likely be used to help locate lost buds (via Find My app) and output audio like a portable speaker.
What if the AirPods Pro 3 charging case also had media-playing capabilities? Having a case that doubled as playback device like an iPod would be phenomenal. Add some internal memory, multipoint technology, and Wi-Fi compatibility into the mix, and you practically have an iPod Mini. Furthermore, this could help save iPhone battery life by using the case as an independent media player capable of streaming Apple Music.
2. Give us Beats sound profile
Apple has made significant strides with the AirPods audio performance, specifically the Pro models. The boom-filled lows, detailed mids, and clean highs make up a well-balanced sound profile that gives most tracks full frequency representation. The addition of Dolby Atmos Spatial Audio has also paid dividends for immersive 3D sound on compatible Apple Music tracks.
But if I'm being honest, Beats' sound profile is more engaging and better suited for music listening. Our Beats Fit Pro vs. AirPods Pro 2 analysis called a tie between the two in terms of sound quality. Both products share many of the same features, including an adaptive EQ, numerous presets, and spatial audio with head tracking. However, the Beats drivers give music a more energetic sound, which is a huge selling point for fitness buffs. While we've enjoyed using the AirPods Pro 2 for running, the AirPods Pro 3 could benefit from using Beats drivers or tuning.
3. Better battery life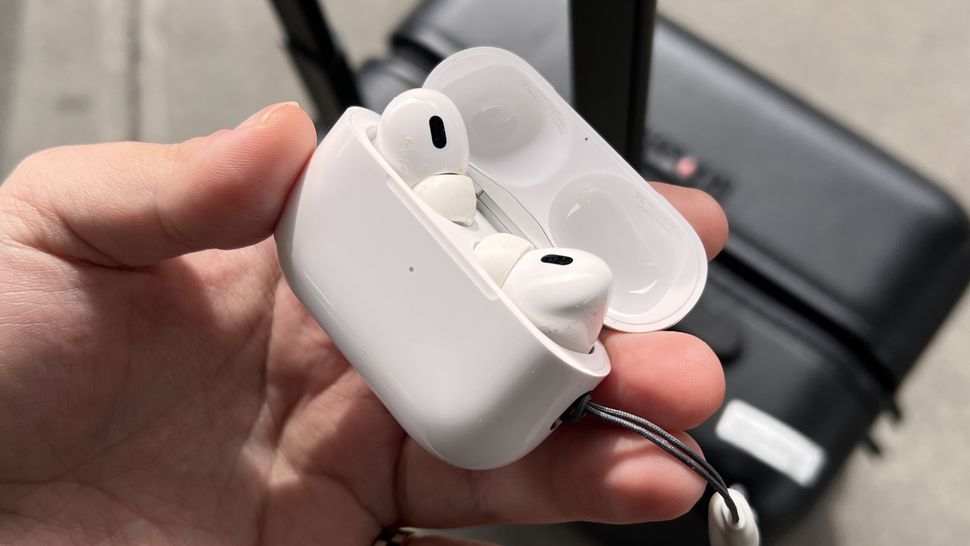 For all the AirPods' strengths, battery life is their Achilles' heel. Sure, Apple increased it on the AirPods Pro 2, boosting playtimes from 5 hours to 7 hours, depending how you use the buds, while the charging case was also bumped up from 24 to 34 hours. These are generous numbers, but Apple's buds still come up short compared to older rivals like the Sony WF-1000XM4.
Increases in playtime with ANC on and off are crucial. More importantly, Apple needs to figure how to get more juice out of the AirPods Pro 3 with spatial audio enabled since it's the biggest battery drainer, even if that means stuffing a larger battery into the buds and charging case.
4. A new color, and make it a limited edition
If there's one thing every AirPods owner has asked for besides longer battery life, it's new colorways. Apple has done a magnificent job of making white such a strong part of the modern-day color spectrum. At the same time, it's hard to sit by and see every other Apple product receive vibrant, fresh-looking coats of paint. The new iPhone 14 in yellow is gorgeous, and so are all the (Product)RED collaborations.
I'm not asking to release the AirPods Pro 3 in multiple colors. An additional one would be enough, even it's released as a limited edition. At least that gives me a taste of what different-colored AirPods look like instead of drooling over concepts floating around Reddit. This could also be a nice tip-of-the-hat moment for Apple that brings consumers back to the days when they actually had cool one-off releases. Anyone remember the iPod Classic U2 Special Edition?
5. Go all in on USB-C
The time has come to kill the Lightning connector. Reports have practically confirmed that the iPhone 15 will feature a USB-C port to comply with the European Union's regulations for all smartphones to embrace the standard. So, it almost goes without saying that all future Apple products will ditch Lightning in favor of the USB-C port, or at least those being rolled out to European markets. The benefits of USB-C charging are crystal clear (e.g., faster charging, more compatibility with devices). This also opens the lane for extended reverse charging (one of several underrated wireless earbuds features you should be using) with Apple and other third-party products.
Old AirPods rumors I'd like to see come to life
Fitness-tracking features
Apple executive Kevin Lynch hinted at adding fitness tracking features to the AirPods. He just never mentioned which models. According to Lynch, there is "all kinds of potential" for AirPods to take advantage of sensor fusion and provide precise tracking between Apple products. Keyword: potential.
Lossless audio
Lossless audio was rumored for a while, but so far hasn't come to fruition, and there's been little official comment from Apple about it. Following the launch of the AirPods Pro 2, an Apple engineer finally talked about the absence of lossless audio, citing that "it is important to understand that we can still make big strides without changing the codec…and the codec choice we have there today, it's more about reliability." Yeah, that's thoughtful, but give us ALAC support on the AirPods Pro 3.
A familiar, yet brand new design
There was a moment when the rumor mill had us thinking Apple would revise the AirPods design by ditching the stems and going with a more rounded, bullet-like design. We're not completely against the suggestion, but Apple can do a whole lot better.
Battery power sharing
Using the AirPods charging case to recharge other Apple products could be a possibility. A patent discovered by Digital Trends in 2019 proposed a future AirPods case with the ability to wirelessly recharge the Apple Watch and other brand devices. Samsung offers something similar, using their PowerShare technology to let you recharge the Galaxy Buds by placing the charging case on the back of a compatible Galaxy smartphone. We'll see if it makes the AirPods Pro 3 spec sheet.
More from Tom's Guide