It's almost time to keep up with The Kardashians season 2 on Hulu. The first family of reality TV returns for more adventures, romance and drama. Plenty of action is in store in The Kardashians season 2, including a new relationship, a wedding and a baby!
The Kardashians season 2 streaming details
The Kardashians season 2 premieres Thursday (Sept. 22).
Where: Hulu (U.S.) and Disney Plus (internationally)
Time: 12 a.m. ET / 9 p.m. (Wed) PT / 5 a.m. BST
On Good Morning America, Kim teased that the premiere is "a really, seriously deep, vulnerable episode that we really haven't talked about." She also noted it is a "season about so much independence for me" in which she is "making decisions for myself."
While that's a bit cryptic, the tabloids can give us some hints. For one, we are likely to see more of Kim's relationship with Pete Davidson before they eventually break up. Maybe she'll have a full-on "I choose myself" moment.
As for the rest of the family, Kourtney will get married to Travis Barker in a lavish wedding, while Kylie welcomes her second child with rapper Travis Scott's second child. Fans may also get to see Khloé prepare for her second child (via surrogacy) with ex Tristan Thompson.
Here's everything you need to watch The Kardashians season 2. Plus, watch the trailer below:
How to watch The Kardashians season 2 online in the U.S.
The Kardashians season 2 premieres on Hulu tonight at 12 a.m. ET (Thursday, Sept. 22).
New episodes will debut each following week.
Hulu is only available in the U.S.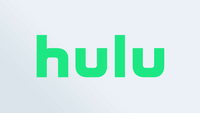 Hulu offers a huge library of classic and current TV shows and movies, as well as acclaimed originals like Handmaid's Tale and movie exclusives like Prey. Plus, it's got the entire FX catalog. You can try out the service with a free one-month trial, after which a subscription costs just $6.99.
How to watch The Kardashians season 2 in the UK, Canada and Australia
Even though Hulu is not available in the U.K., Canada or Australia — Disney Plus is.
And the international versions of Disney Plus that have the Star Channel will likely get The Kardashians, at the same schedule (every Thursday) as Hulu.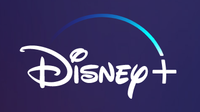 Disney Plus gives you access to the entire Disney vault of classics like Frozen, The Little Mermaid and Beauty and the Beast as well as newer hits like The Mandalorian, Loki and more.
The Kardashians cast
The complicated Kardashians are comprised of the main family:
Kris Jenner
Kourtney Kardashian
Kim Kardashian West
Khloé Kardashian
Kendall Jenner
Kylie Jenner
They are joined by the men in their lives, including: Kim's now-ex-boyfriend Pete Davidson, Kourtney's husband Travis Barker and Kylie's partner Travis Scott.
Potential appearances may be made by Tristan Thompson (Khloe's ex), Scott Disick (Kourtney's ex) and Kanye West (Kim's ex-husband).