You can finally watch History of the World Part 2 online, and that's one piece of history that comedy legend Mel Brooks probably couldn't have predicted back in 1981.
History of the World Part 2 release date and time
History of the World Part 2 episode 1 and 2 premiered on Hulu on Monday (March 6th) at 12 a.m. ET.
Yes, the original History of the World Part I included a whole coda (post-movie bit) about how there wouldn't be a follow-up, even though part 1 was in the title. Alas, Brooks is back — streaming services need content — and he's delivering his signature spin on humanity's history.
Segments will cover everything from the American Civil War to the "real" Kama Sutra and from Alexander Graham Bell's first calls to Freud's version of psychoanalysis.
This time, he's also joined by a huge new cast of comic geniuses, including Ike Barinholtz, Pamela Adlon, Zazie Beetz, Quinta Brunson, Danny DeVito, David Duchovny, Josh Gad, Richard Kind, Johnny Knoxville, Sam Richardson, Seth Rogen, Sarah Silverman, David Wain, Reggie Watts, Tyler James Williams, Wanda Sykes and Nick Kroll.
Also, Brooks has enlisted Taika Waititi as Sigmund Freud, Jake Johnson as Marco Polo and Hannah Einbinder as Amelia Earhart.
Here's what you need to know about watching History of the World Part 2 online. Plus, check out the trailer below:
How to watch History of the World, Part II online in the U.S.
In America, Hulu will host episodes 1-8 of History of the World, Part II, with the first two episodes available starting at 12 a.m. ET on Monday, March 6.
Then, two more episodes per day follow, per the below schedule
Hulu is only available in the U.S..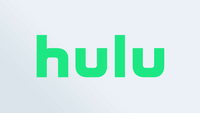 Hulu offers a huge library of classic and current TV shows and movies, as well as acclaimed originals like Handmaid's Tale and movie exclusives. Plus, it's got the entire FX catalog. You can try out the service with a free one-month trial, after which a subscription costs just $7.99.
How to watch History of the World Part 2 in Canada, the UK and Australia?
While Hulu may not available everywhere, fans around the world will be able to watch History of the World Part 2 on Disney Plus' Star channel.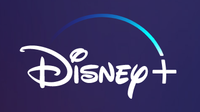 Disney Plus gives you access to the entire Disney vault of classics like Frozen, The Little Mermaid and Beauty and the Beast as well as newer hits like The Mandalorian, Loki, Turning Red and more.
History of the World Part 2 schedule
Episode 1 – Monday, March 6 2023
Episode 2 – Monday, March 6 2023
Episode 3 – Tuesday, March 7 2023
Episode 4 – Tuesday, March 7 2023
Episode 5 – Wednesday, March 8 2023
Episode 6 – Wednesday, March 8 2023
Episode 7 – Thursday, March 9 2023
Episode 8 – Thursday, March 9 2023
More from Tom's Guide