The Samsung Galaxy Z Fold 5 is here, but is it for you? This ultra-premium foldable offers some notable improvements over the Galaxy Z Fold 4, including a brighter main display, a new Flex hinge that allows the design to close fully flat (no more gap!) and a faster Snapdragon 8 Gen 2 chip. The optional S Pen has slimmed down, too.
With a design that delivers a phone and tablet in one device and top-of-the-line specs, the Galaxy Z Fold 5 may seem enticing at first glance. However, as you'll see below (and in our Samsung Galaxy Z Fold 5 review in progress), there are a few reasons why you may want to reconsider buying this device when it launches on August 11.
1. Price
Samsung's foldable phones have always commanded premium prices, and the Z Fold 5 is no exception. The Galaxy Z Fold 5 starts at $1,799 for 256GB, which is the same high price as last year. Want the S Pen? That's an extra $59. And if you want an S Pen and a compatible phone case together it's a $99 bundle.
The 512GB model costs $1,919 and the 1TB goes for $2,159. The good news is that if you pre-order through Samsung.com you can get the 512GB version for the same $1,799 price as the 256GB model. If you do get this foldable check out our Galaxy Z Fold 5 deals page so you don't pay full price.
Regardless, $1,799 is a huge amount of money to spend on a smartphone, especially when there are much cheaper options that can fulfill most people's needs. For example, the Galaxy S23 Ultra starts at $1,199. Unless you really need the large tablet-style screen, it's hard to justify the Z Fold 5's astronomical cost.
2. Not a lot changed from the Galaxy Z Fold 4
Although new devices are very exciting, not a lot has changed between the Galaxy Z Fold 4 launched last year and the foldable announced at Samsung Unpacked. Our Galaxy Z Fold 5 vs Galaxy Z Fold 4 comparison breaks down all the differences, but bottom line: there's really not much new.
The overall foldable book-style design remains mostly the same, though there's a new Flex hinge with fewer moving parts. This closes the gap between the two halves of the phone when closed. The Z Fold 5 is thinner and lighter as well and the inner display is rated for a brighter 1,750 nits. There are some minor multitasking upgrades, too, like new gestures for arranging multiple apps on the display, and extra power from a newer Snapdragon 8 Gen 2 for Galaxy chip.
However, the camera specs, display sizes and resolutions, battery size and charging speed are exactly the same. So you may be able to get most of the features of the Galaxy Z Fold 5 with a software update on last year's phone for a fraction of the price.
3. A new design is reportedly coming with Z Fold 6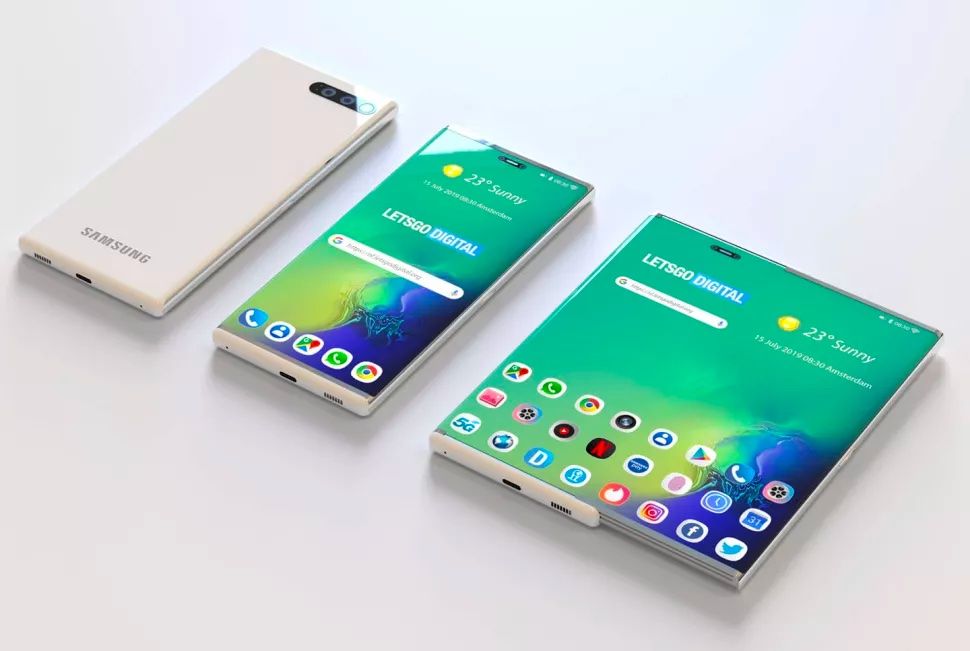 As with all smartphones, technology improves so rapidly the Galaxy Z Fold 5 may become obsolete by this time next year. This is because rumors are circulating about a new form factor for the Galaxy Z Fold 6.
According to the leaker Revegnus / @Tech_Reve, Samsung may be changing the design next year. It's also claimed that the Z Fold 6 will feature better cameras, which would bring it closer to the Galaxy S series of devices for camera quality.
We don't know what the new form factor is going to look like, but it would be nice if Samsung offered a wider cover display like the Google Pixel Fold. Samsung has also shown other aspect ratios it explored for the Z Fold 5 — see this video from Inverse's Ray Wong. So you never know what could be coming next.
Bonus: A cheaper Z Fold could be coming soon
If you don't mind holding off on buying a foldable, Samsung says it wants to add a cheaper foldable to its line-up. Speaking to Bloomberg, Samsung mobile chief TM Roh said "we are trying to make a leap in our price positioning. We are seriously considering the timing, but it is surely a difficult task."
These rumors have been circulating since last year, with some saying the cheaper model could cost as little as $800 while still offering the expansive inner display we expect from Galaxy Z Folds.
Samsung Galaxy Z Fold 5 outlook
The Samsung Galaxy Z Fold 5 is no doubt an impressive piece of technology. But this doesn't feel like a leap forward. Unless you absolutely need a foldable device and tablet-sized screen, you might be better off saving your money and buying a more reasonably priced smartphone that can deliver most of the same functionality at a fraction of the price.
Perhaps the Galaxy Z Fold 4 could service your needs if you can find it on sale at a steep discount. Otherwise ,it may be wiser to wait for more foldables to hit the market like the OnePlus Open. Or you should hold out for a revamped Galaxy Z Fold with a new design or a model with a much lower price tag.
More from Tom's Guide