Be it cooking up a feast or entertaining guests, the kitchen is the main hub of the home. But if you struggle to prep meals in a cluttered kitchen, you're probably making one or more of these kitchen storage mistakes.
Not only does this make it harder to find things (or countertop space!) — but a cluttered space can make the room feel cramped overall. This is often the case if you have an abundance of kitchen appliances taking over your countertops and cabinets. In which case, you'll need to know some clever ways to double the space in your kitchen (without getting an extension).
You might also want to know these 7 space-saving hacks to organize kitchen cabinets to make kitchen tasks far easier and quicker. What's more, knowing how to declutter your kitchen can make all the difference in making a small room look bigger. So if you want to create a more functional and stylish space, here are the seven most common kitchen storage mistakes you're making right now.
Struggling with the heat right now? Here's 7 ways to keep your kitchen cool in a heatwave. Plus, here are 7 clever tips and tricks for organizing your pantry.
1. You store all appliances on the countertop
A common kitchen storage mistake is leaving out our appliances on countertops. While it might seem convenient to have everything at hand, this only clutters the area. Only leave out the appliances you need and use regularly, such as the coffee maker or toaster, and store everything else in the cabinets.
If you're not going to use your air fryer, stand mixer, blender, or any other bulky appliance soon, put it away. This will free up more room to prepare your delicious meals without huge appliances taking up space.
2. You organize by item and not need
We all have our own method of storing larger items, but we often make the mistake of grouping by item and not need. When storing items in cabinets, always place those you don't use towards the back, and bring forward the ones you use on a regular basis. Not only will this make it easier to access what you're looking for, but will keep the areas tidy — without having to rummage through.
Similarly, avoid storing kitchen tools that you'll never use with your daily utensils drawer or holders, as they will only take up valuable space. For instance, your potato masher shouldn't be stored with your spatulas by the stove.
3. You have a 'junk' drawer
Another kitchen mistake is having that one 'miscellaneous' drawer that you throw random things into. Whether it's packing tape, pens or receipts, to those spare cabinet door handles you found in the sale, this is a waste of valuable space. Before items start to accumulate, empty out the drawer completely, get rid of the clutter, and relocate items into clear storage boxes.
It's important that kitchen storage is only utilized for kitchen items only, and not for other household bits and pieces. So remove anything that doesn't belong in the kitchen!
4. Cramming things into your pantry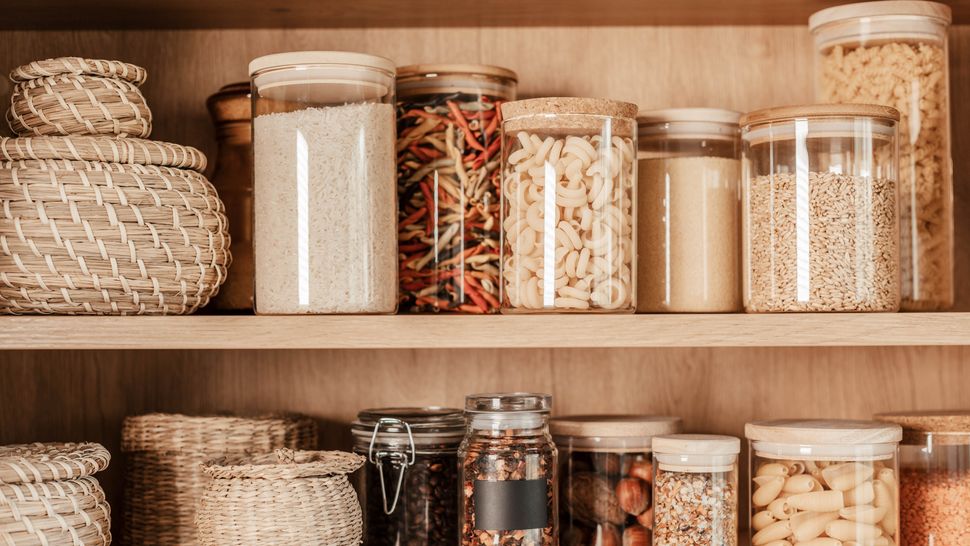 If you tend to buy in bulk, avoid overfilling your pantry or food cabinets with excess items. While it's satisfying to have a full pantry, changing the way you store them will make it less cluttered and more tidy.
Experts always recommend first going through your pantry, doing a checklist to take stock of what you already have. Ensure to throw out any out-of-date items, and transfer dried items from bulky packets into clear storage jars or containers like these Oggi 5pc Clear Canister Set ($29, Amazon). Not only will this free up pantry space, but make things easier to see at a glance.
To free up more space, here are 7 things you forget have an expiry date.
5. Not removing packaging
This leads on to another common kitchen storage mistake we tend to make. Bulky cardboard boxes or unsightly packaging usually take up the majority of storage space. Where possible, take items out of their packaging, or decant them into air-tight food storage containers.
If you're concerned about 'best before' dates, label items so that you know when to use them. By eliminating ugly cardboard boxes or packaging, this also makes it aesthetically pleasing, and neat.
If you want to go one step further, experts recommend adding labels to shelving and inside of drawers to make it easier for family members to know exactly where everything should be stored.
6. You forget to adjust your shelves
Most kitchen cabinets come with adjustable shelves so you can customize them to the right height. Trouble is, we often forget to do so, cramming items onto the larger, top shelf or stacking our canned goods. If possible, adjust your shelves to a suitable height to make things less cluttered, and easy to reach.
If you don't have adjustable shelves however, experts recommend shelf dividers to split one shelf into two. Similarly, if you have deep drawers, you can buy dividers like this Utoplike 4 Pack Bamboo Kitchen Drawer Dividers ($21, Amazon), which are also adjustable to fit any size drawer.
7. Ignoring corners or unused spaces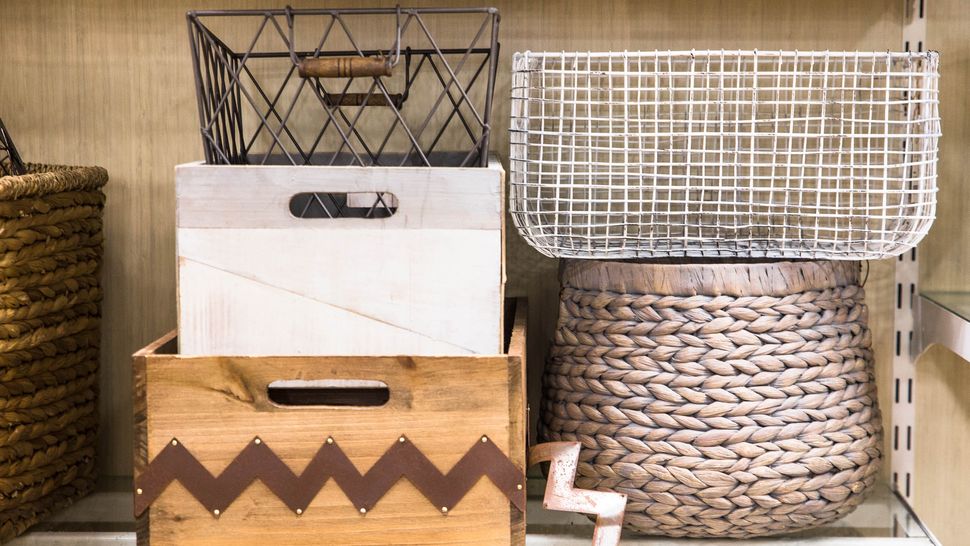 You may think that you don't have enough kitchen storage space, but look around and you'll spot many unused areas. For example, corners of the room make a great space for vertical storage such as pot racks, ladder shelves or tiered baskets. Or if you have overhead cabinets, you can utilize the space underneath for hanging items such as mugs, glasses or even a kitchen towel holder.
If you have too many pots, these 7 space-saving ways to organize pots and pans can help.
---
If your kitchen or home lacks natural light, here's how to brighten a dark room for top tips and tricks. Plus, check out these 7 space-saving ways to organize shoes in your entryway, and buy you more room.