Samsung Galaxy S23 preorders are likely to start in the near future. The next Galaxy Unpacked event is confirmed for Wednesday, February 1 and chances are high that the long-rumored Samsung Galaxy S23 will make its first appearance at said event. Rumors also indicate that we could see a new Samsung Galaxy Book 3 Ultra as well.
If you're eager to get your hands on Samsung's latest tech, you don't have to wait until February 1. Samsung is letting shoppers reserve its forthcoming device(s) with no commitment required. Even better, you can score up to a $100 Samsung credit (opens in new tab) when you make your reservation now. You'll get $50 for reserving one device or $100 when you reserve two.
In addition to Samsung's preorder queue for the Galaxy S23, below we're also taking a look at what Galaxy S23 deals phone carriers might offer to entice you to buy the new phone and sign up for their wireless service.
Galaxy S23 preorder reservations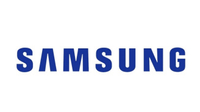 (opens in new tab)
Galaxy S23 preorder: up to $100 credit @ Samsung (opens in new tab)
Up to $100 credit! Samsung is one of the best sites for Galaxy S23 preorders. Reserve your Galaxy S23 preorder via Samsung and you'll get up to a $100 Samsung credit. You'll get a $50 credit when you reserve one device or a $100 credit if you reserve two devices. (It's likely Samsung will also announce a new Galaxy Book). This is a no commitment pre-order. All you need to do is provide your name and e-mail address to reserve. Once you pre-order, you'll receive your credit.
Galaxy S23 preorder predictions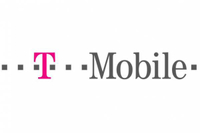 (opens in new tab)
Galaxy S23 preorder prediction: @ T-Mobile
T-Mobile had one of the most aggressive Galaxy preorder deals last year. Essentially, you received a free S22 or S22 Plus when you switched and traded in your old device. An eligible T-Mobile Magenta plan was also required as part of the promo.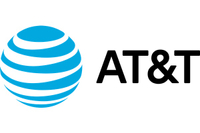 (opens in new tab)
Galaxy S23 preorder prediction: @ AT&T
AT&T preorders tend to be our favorite. That's due to the fact that AT&T offers the same deal to new and existing customers. Last year, AT&T offered a $800 off the new Samsung Galaxy S phone when you traded in a previou-gen Galaxy S device in any condition. Plus, customers who preordered their S22 were able to double the storage of any device for free.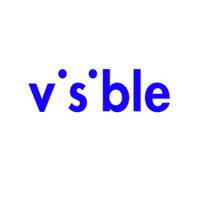 (opens in new tab)
Galaxy S23 preorder prediction: @ Visible
Visible generally doesn't offer preorder deals. However, when they eventually offer Samsung's new Galaxy S lineup, they will likely offer a promotion, which could include free Samsung buds, a free gift card, or a complimentary memory upgrade.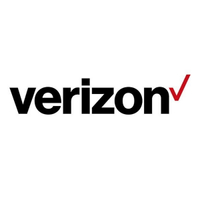 (opens in new tab)
Galaxy S23 preorder prediction: @ Verizon
Last year, Verizon offered a BOGO discount on the 2022 Galaxy S lineup. Customers who bought any Galaxy S22 phone and activated with an eligible 5G Unlimited plan were able to get a second Galaxy S22 (of equal or lesser value) for free. It's very likely we'll see this deal again with Galaxy S23 preorders.
Rumors indicate the new Galaxy S23 lineup will receive noteworthy camera upgrades. For instance, it's expected that all three phones — Galaxy S23, Galaxy S23 Plus, and Galaxy S23 Ultra — will come with a 12MP front camera. That would mark the first time that either model has had a selfie resolution upgrade since the launch of the Galaxy S10 back in 2019. Additionally, the Galaxy S23 Ultra is being tipped to get a 200MP rear camera, which is a notable upgrade from the S22 Ultra's 108MP camera.
As for Galaxy S23 preorder deals, some international retailers have leaked that the Galaxy S23 could come with a free pair of Galaxy Buds 2 Pro ($229 value). However, nothing is confirmed and your best bet right now is to get the free $100 Samsung credit just for making your reservation.
For more ways to save, make sure to check out our guide to the best Samsung promo codes.
What else will Samsung announce?
In addition to Galaxy S23 preorders — there's a high chance we may see a new Galaxy Book 3 next month. Rumors indicate that Samsung has been working on a Galaxy Book 3 Ultra, which will be revealed during the February keynote. The new laptop is said to weigh less than rival machines from Dell and Apple. Rumors indicate that the Samsung Galaxy Book 3 Ultra will be lighter than the Dell XPS 15 and the latest MacBook Pro.