AT&T Promo Codes for December 2023
Use one of these 6 tried & tested AT&T promo codes to save on smartphones, smartwatches, and tablets.
---
FAQs
Does AT&T offer free shipping?
AT&T offers free shipping on most orders without minimum spend. You can also opt for expedited shipping during the checkout process, but keep in mind you'll need to pay for faster shipping.
How much is an AT&T mobile plan?
AT&T offers a range of plans for mobile users, including a selection of prepaid plans with different data limits or unlimited data usage, as well as contract devices. You can find AT&T plans suited for long-term savings, short-term flexibility, making plenty of calls, streaming content with your data, or sending texts. Plans start from as little as $10 per month depending on how simple a plan you pick. You can read more about individual options in our best AT&T phone plans guide.
What is the AT&T trade-in scheme?
The AT&T trade-in scheme lets you trade in your older device for credit you can use toward the purchase of a new device. You can trade in smartphones, tablets & smartwatches for either an AT&T promotional voucher or money off the purchase of a new device. We've previously seen the brand offer as much as $800 for old devices.
How much is an AT&T Internet plan?
Depending on what's available in your area, AT&T Internet plans offer a wide range of speeds and device limits starting from $55 per month. If you live in areas that are eligible for AT&T Fiber, these speeds can reach up to 5GB. View our breakdown of different AT&T Internet plans below for more details.
How can I contact AT&T?
If you need to get in touch with the AT&T customer service team, you can do so through the Live Chat feature on their website. Just look for the chat icon on the right-hand side of the page. You can also select a topic from the contact page to find advice and information articles online.
---
Hints and tips
Watch out for freebies & AT&T bundles: AT&T tends to offer some of the best deals in terms of freebies & add-ons. We've previously seen new Samsung Galaxy phones come with extra credit or a free storage upgrade, and some AT&T Unlimited plans include free subscriptions to streaming services such as Hulu and HBO Max. We've also seen buy one, get one free on Pixel Watches.
Shop AT&T refurbished: Consumers can shave some dollars off their purchases by opting for renewed smartphones sold directly from AT&T. The devices are restored to like new condition and are covered by a 14-day return period and 90-day warranty.
Get discounted AT&T Internet: You can save on AT&T Internet through the Affordable Connectivity Program (ACP), a federal government initiative to make internet connection affordable for all households. You are eligible if your household income falls at or below the federal poverty level, or if someone in your household is part of another federal program like Pell Grants, Medicaid, or Supplemental Security Income. Eligible customers can get up to $30 per month toward internet service for eligible households and up to $75 per month for households on qualifying Tribal lands, as well as a one-time discount of up to $100 to purchase a laptop, desktop computer, or tablet if they contribute more than $10 and less than $50 toward the purchase price.
Get an AT&T Military or professional discount: AT&T offers discounts to military/veterans, first responders, teachers, nurses, physicians, and all of their respective families. Eligible consumers can save up to 25% on select unlimited personal plans. Just verify your status through the AT&T website before buying.
---
How to use AT&T promo codes
1. Choose one of our AT&T promo codes you'd like to use and click "Get Code" to reveal it.
2. Copy it to your clipboard for later, then head to the AT&T website and browse the plans & devices on offer.
3. Add the products you want to purchase to your shopping cart as you go.
4. When you're ready to pay, click on your shopping cart to review your order.
5. Below the "Due today" section, you'll find a field labeled "Got a promo code?"
6. Click on the downward-facing arrow next to this text and manually enter your coupon code in the provided field.
7. Click "Apply" and the coupon code will automatically be applied to your purchase.
8. Place your order as normal and enjoy your savings.
---
How we source coupon codes
The coupons you'll find on Tom's Guide have been sourced by our dedicated coupons team, who use the web, our relationships with retailers, & our affiliate networks to find the latest codes. The offers on each coupon page are updated every few days to ensure we feature the freshest ways to save, and our commercial team (based in London) also sources exclusive codes and sales info directly from some of the biggest retailers around.
How we test coupon codes
All the coupon codes we list on our pages have been tested by our deals & offers teams to check they work as intended before they've been uploaded. You'll find a wide range of coupons on Tom's Guide, including free shipping offers, student discounts, and savings on various kinds of products.
To ensure that all listed codes are available to use, we don't include any one-time use or user-specific coupons. We also provide as much information as we can to keep things as clear as possible - any expiry dates or terms & conditions will be listed alongside the code. Look for the 'Terms & Conditions' text - you'll be able to click this to expand this section for more details.
What to do if a coupon code doesn't work
We take care to only list tried & tested coupons on our pages, so all codes should be active and confer the listed discount or deal. However, although we keep up to date with expiry dates and any terms & conditions, sometimes retailers change these before we can update our pages.
Should a coupon fail to work as expected, check you meet any listed requirements. These can include minimum spends, multibuy offers, or product-specific promotions (i.e. 10% off selected tablets). You can view all associated requirements by clicking "View terms and conditions" below your code.
If this does not solve your issue, you can contact our customer service team by emailing coupons.tomsguide@futurenet.com. Make sure to let us know which coupon you were trying to use and which page this was listed on, and we'll be in touch to help as soon as possible.
How we make money
Tom's Guide makes money from coupons through a commission-based model. We have agreements in place with each retailer on our site - for every purchase made using one of our coupons or deals, we earn a small percentage of the order total back in commission.
Thanks to this model, we can save our customers money without charging them a thing. You won't pay a penny to get the discounts listed on our pages, so whichever code or deal you choose, you'll get exactly what it says on the tin.
If you're looking for more information on Tom's Guide coupons, you can also read more about How We Source Coupon Codes and How to Use Them on our dedicated page.
As deals editor at Tom's Guide, Louis is constantly looking for ways to avoid paying full price for the latest gadgets. With over 10 years of deals-hunting experience, Louis price checks against multiple retailers and searches high and low for the best deals to bring readers. A born-and-bred New Yorker, Louis is also an avid swimmer and marathoner. His work has appeared on Gizmodo, CNET, and Time Out New York.
15 ratings with the average rating of 5 out of 5 stars.
AT&T was founded as the Bell Telephone Company by Alexander Graham Bell, Thomas Watson, and Gardiner Greene Hubbard after Bell's patenting of the telephone in 1875. Since its founding, the brand has grown into one of the most powerful telecommunications companies in the country and is now one of the most popular mobile carriers in the United States. Headquartered in Dallas, TX, AT&T remains a popular mobile carrier thanks to its reliable 5G Network and extensive coverage throughout the US. Through AT&T Mobility, customers can choose a wide range of handsets, mobile deals, and monthly plans to suit their needs. One of the most popular plans offers unlimited data & calls. Customers can also sort broadband connections for their home through AT&T Internet, which offers a wide range of plans including speedy AT&T Fiber starting from $55/month. AT&T also provides mobile, 5G & internet plans for businesses across healthcare, robotics, transportation, manufacturing, and more through the AT&T Business division. On this page, you'll find the latest AT&T promo codes to help you save on all kinds of AT&T mobile & internet plans.
Other AT&T Shoppers Also Like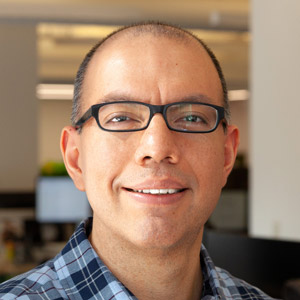 Louis Ramirez
As deals editor at Tom's Guide, Louis is constantly looking for ways to avoid paying full price for the latest gadgets. With over 10 years of deals-hunting experience, Louis price checks against multiple retailers and searches high and low for the best deals to bring readers. A born-and-bred New Yorker, Louis is also an avid swimmer and marathoner. His work has appeared on Gizmodo, CNET, and Time Out New York.