Best Lightning Headphones and Earbuds For Your iPhone 7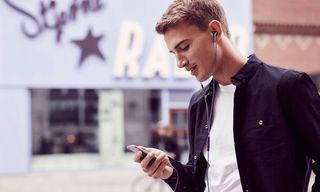 Best Lightning Headphones and Earbuds For Your iPhone 7
The days of the traditional headphone jack may be coming to a close — at least for those planning to pick up Apple's new iPhone 7. Fortunately, there are already plenty of future-proof headphones and earbuds available that connect directly to your iPhone's Lightning adapter. From affordable earbuds for the gym to high-end headphones built for discerning audiophiles, here are some of the best Lightning-ready headphones you can buy.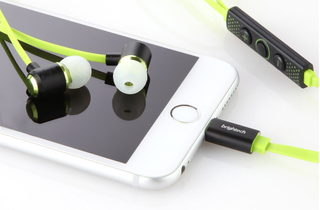 Brightech Pure Lightning Earphones
You don't have to pay a fortune for decent lightning earbuds. Brightech's $49 Pure Lightning headphones offer comfy, noise-cancelling buds, amplified bass and crisp 24-bit audio transmission that preserves the details of your favorite tracks.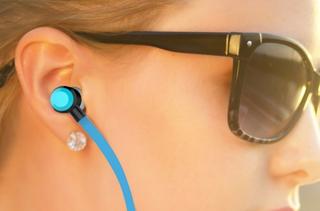 Sharkk Lightning Earphones
Another pair of affordable lightning buds, the $42 Sharkk headphones come in a slick blue design and feature handy inline controls. The Sharkk buds feature a special cable that's both extra-durable and designed to transmit your audio as clearly as possible.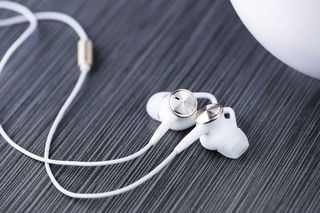 Linner ANC Earbuds
Just because headphones offer noise-cancelling technology doesn't mean they have to weigh you down or cost an arm and a leg. The Linner ANC earbuds (currently on Kickstarter and due in November) weigh only .67 ounces, which is about half as much as competing pairs, and cost $69, making them more affordable than the rest.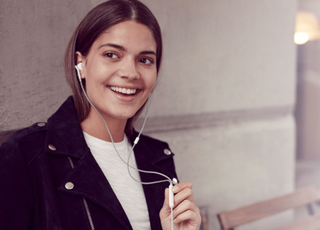 Libratone Q-Adapt
Libratone's $180 Q-Adapt in-ear headphones offer a compelling mix of style and substance. The earbuds come in a variety of elegant colors that match just about every model of iPhone, and offer an impressive four levels of noise cancellation that allow them to adapt to when you're working, running or roaming the streets. The Q-Adapts offer three sizes of buds for any type of ear, s well as an inline remote that lets you control music playback and answer calls.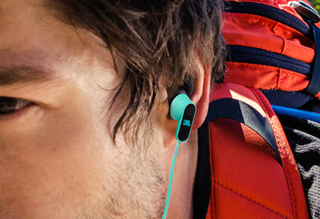 JBL Reflect Aware Sport Headphones
If you need a heavy-duty pair of Lightning earbuds for the gym, the JBL Reflect Aware is for you. These sporty buds feature rich noise-cancellation, but can filter in sound from your surroundings for when you're out running in the streets. The sweat-proof Reflect Aware buds are designed to stay in your ear during the most intense workouts, and pack tangle-free reflective cables that keep you visible during a late-night jog.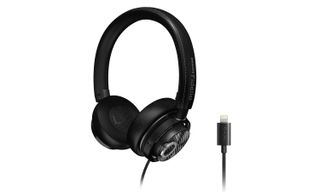 Philips Fidelio M2L
Audiophiles will appreciate the Philips Fidelio M2L's integrated DAC and amp, which enable high resolution sound on-the-go. Everyone around you will thank you for using headphones with a closed acoustic design, a rarity among high-end headphones that typically leak out audio. Most importantly, the Fidelio M2L's memory foam cushions and stitched fine leather will have your ears singing your praises.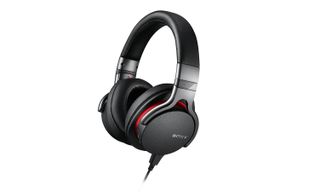 Sony MDR-1ADAC Headphones
Made to work with more than just Apple's Lightning port, the Sony MDR-1ADACs also support connections via USB, the traditional 3.5mm analogue jack and Sony's Xperia and Walkman devices. This pair's onboard digital-to-analog converter and ability to reproduce sound at up to 100 kHz means you can bring your premium, high-resolution audio anywhere you go.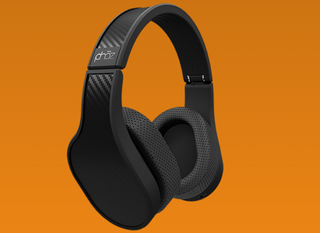 Phaz P3
Not only can these cans receive audio over Apple's Lightning port, but they can also send power back to charge iPhones! The P3's also have a secondary headphone jack, so you can share your tunes with a friend.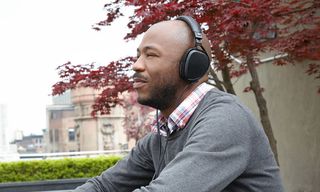 Audeze Sine
Premier high-end audio brand Audeze could have charged much more for the effortlessly stylish Sine headphones. But these $499 cans deliver big, spacious audio with little distortion. And with the Cipher cable, which connects via Lightning port, the Sine are ready for the iPhone 7.