Best Samsung Gear VR Entertainment Apps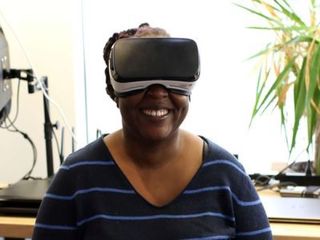 Best Gear VR Entertainment Apps
Sure, the Samsung Gear VR is great for gaming, but sometimes you want to kick back, relax and enjoy a movie on the moon or attend a concert by the Philharmonic -- all from the comfort of your couch. Here's our favorite entertainment apps for the Gear VR.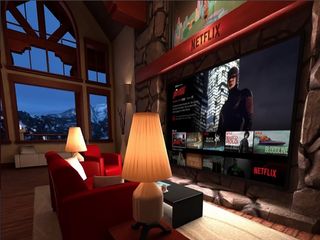 Netflix - Free
You won't have the ability to watch House of Cards or Orange is the New Black with a 360-degree perspective, but watching Netflix on the Gear VR is fun nonetheless. Transforming your room into a private theater on a mountainside chalet, you'll be impressed by the sharp detail on some of your favorite series. Just don't forget the popcorn.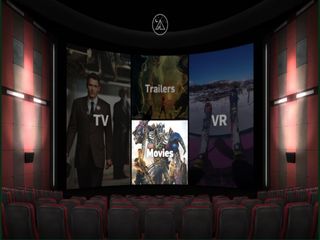 Hulu - Free
Now you can watch "The Mindy Project" and the latest episodes of "Arrow", "Empire" and "Blackish" in virtual reality. The app offers several different environments to indulge your inner couch potato including the beach, a movie theater and a swanky apartment. Hulu also gives viewers access to exclusive content from RocketJump, Showtime Sports and National Geographic.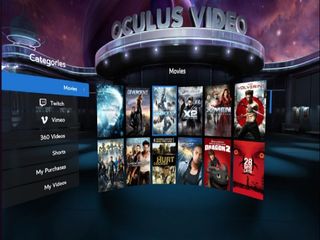 Oculus Video - Free
If you manage to exhaust Netflix's massive catalog, you can always check out Oculus Video, which includes original and user-generated content. Thanks to the partnership with Lionsgate and 20th Century Fox, you can rent or purchase such films as The Evil Dead and Pulp Fiction. Viewers searching for the next indie darling should feel free to search Vimeo's vast library or catch a livestream from Twitch.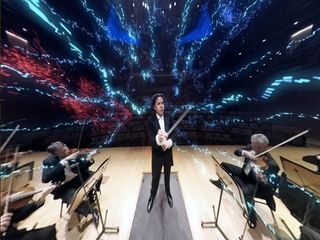 Orchestra VR - Free
Why get dressed to the nines for a night at orchestra, when you can get the same experience at home? Orchestra VR transports you to Walt Disney Concert Hall to watch the Los Angeles Philharmonic perform Beethoven's Fifth Symphony like you've never seen or heard before - right behind the concertmaster, ensconced in breathtaking crescendos and cadenzas.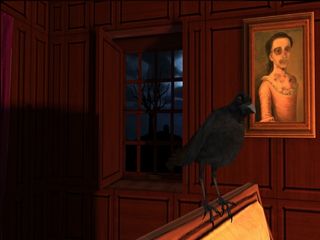 Raven - Free
Get ready to be transported to a place quite dark and dreary, but you won't however, be weak or weary. Fans of Edgar Allen Poe's classic narrative poem "The Raven", should enjoy Raven, which transports the Gear VR wearer into the famous parlor. Just watch out for Lenore or you'll be gone forever more.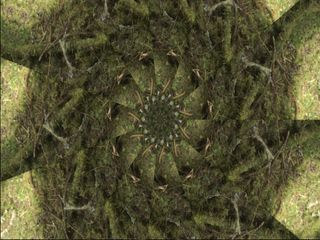 VR Kaleidoscope Camera - Free
Trippy colors and spaced out designs, kaleidoscopes always seem to bring out the beauty in the mundane. Now that experience is coming to virtual reality by way of the VR Kaleidoscope Camera. As the name suggests, this app uses your smartphone's camera to look at objects in the real world and transform them into gorgeous fractals in virtual reality.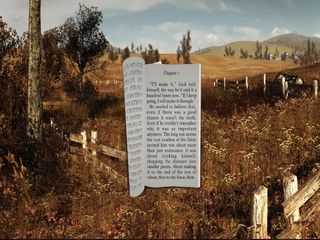 Andromedum - $4.99
Sometimes when you read a great book, you feel like you're almost in the action. VR novel Andromedum takes that feeling one step further and transports you into a ruined remains of an ancient world. Using audio narration, you'll follow the adventure of Jack Phillips, an amnesiac man on the run from a group of hunters as he struggles to remember his past before it catches up with him.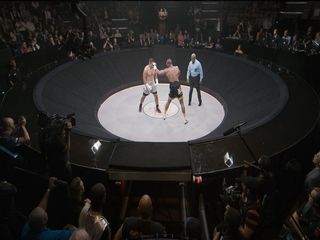 BKB VR - Free
If you're a fan of boxing, aka the "sweet science", BKB VR might be for you. Once you strap on the Gear VR, you'll be transported into a 360-degree fight just like you had front seats to the fight of the century. It's about as close as you can get to the action without being in the ring.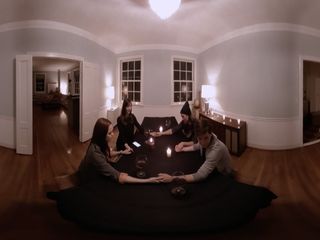 The Presence - Free
Soon, we might be watching all our movies and television shows in virtual reality. But until then, you can get a taste of the future with "The Presence." Offering two modes of storytelling (active and reactive), the immersive story follows four people attempting to conduct a seance when something goes wrong. Depending on your storytelling choice, you'll have the ability to jump between the character's perspectives or use your gaze to direct the next scene.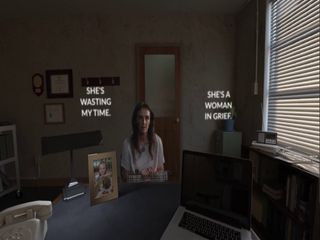 VR Noir - Free
Why watch television when you can be the star? VR Noir is an interactive crime thriller where you'll play as private investigator Veronica Coltrane as she investigates one of her most difficult cases ever. In your search for clues, you'll interview potential witnesses, solves puzzle and rely on your powers of observation to move the story along. Think you have what it takes to solve the mystery?