Beyond Pokémon Go: 10 Best Pokémon Games of All Time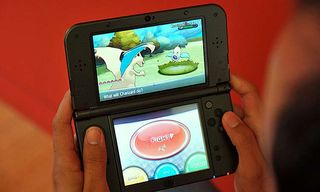 Gotta Play 'Em All
Pokémon Go has officially brought Pokémon fever back, to a degree we haven't experienced since the original Game Boy games debuted back in 1996. While Niantic's mobile hit is plenty of fun on its own, it might leave you aching to dig a bit deeper into the world of Pokémon -- whether you're a first-time trainer or want to relive a childhood full of chasing Charmanders.
Fortunately for fans new and old, there have never been more ways to experience Nintendo's beloved pocket monsters. From the addicting RPG action of the main games to the plethora of wacky spinoffs, here are our favorite Pokémon games of all time.
Photo Credit: Samuel C. Rutherford/Tom's Guide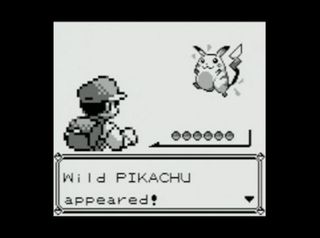 Pokémon Red, Blue and Yellow (Game Boy, 1996)
You can't go wrong with the classics. Pokémon Red and Blue started the Pokémon game phenomenon, and the games' mix of creature-collecting and light role-playing gameplay is still lots of fun today. The later-released Yellow version is ideal for fans of the cartoon, as you'll start the game with a Pikachu that will follow you throughout all of your adventures. Don't have a chunky Game Boy lying around? Fear not ─ all three versions of the original Pokémon can be bought digitally for your Nintendo 3DS.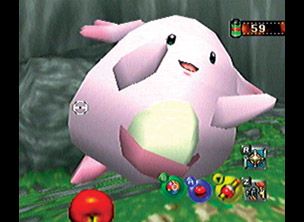 Pokémon Snap (Nintendo 64, 1999)
One of the most beloved Pokémon spinoffs of all time, the self-explanatory Pokémon Snap tasks you with going on safaris and taking a bunch of pictures of Pikachu and company. While that might not sound thrilling, there was a special joy to seeing your favorite Pokémon in full 3D and earning big points on your coolest-looking shots. You could argue that Pokémon Snap helped lay the foundation for Pokémon Go, which lets you snap photos of wild Pokémon in the "real world," thanks to its AR camera mode. If you don't have an old Nintendo 64 handy, you can pick up the Virtual Console Wii version — which also works on Wii U.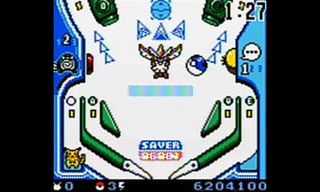 Pokémon Pinball (Game Boy Color, 1999)
Aside from being a brilliant use of the Pokémon license, Pokémon Pinball was just a great pinball game. This addictive arcade experience is filled with fan service — your pinballs will bounce off of Digletts, Voltorbs and Pikachus, and you can catch wild Pokémon with a series of well-placed shots. There are even cool mini-games that take you off-table to go up against the likes of Gengar and Meowth. You'll need a Game Boy or Game Boy Color to play the original Pokémon Pinball, but its sequel can be found on the Wii U eShop for just $8.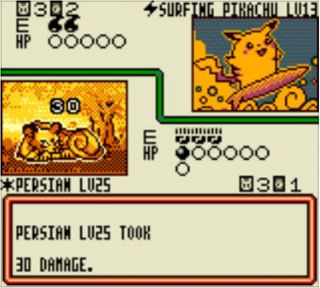 Pokémon Trading Card Game (Game Boy, 1998; Online, 2011)
Back in the '90s, if you weren't glued to your Game Boy playing Pokémon, you were obsessively collecting the trading cards. If you missed out on the card craze (or just don't want to touch your mint-condition collection), there are multiple ways to enjoy the beloved Pokémon TCG digitally. The Game Boy version (available for $6 on 3DS) successfully replicates all of the deck-building and strategic combat of the actual card game with charmingly pixelated graphics. The free-to-play 2011 version for PC, Mac, iPads and Android tablets takes things to the next level, with 3D visuals and cool attack animations that you simply won't see when playing with real-life pieces of paper.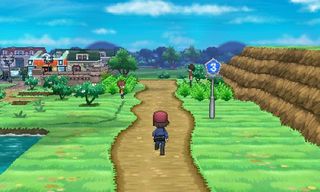 Pokémon X and Y (Nintendo 3DS, 2013)
Pokémon X and Y are a true evolution of the core Pokémon series, allowing players to freely explore and battle in full, animated 3D for the first time. The franchise's 3DS debut is bigger and more dynamic in every way possible, as you can roller-skate around town, "pet" your Pokémon via touch screen and battle up to five other wild Pokémon at once. There are also Mega Evolutions, which allow standbys like Charizard and Blastoise to morph into exciting new forms. X and Y's modernized gameplay serves as the foundation for the Omega Ruby and Alpha Sapphire remakes, as well as the upcoming Sun and Moon sequels.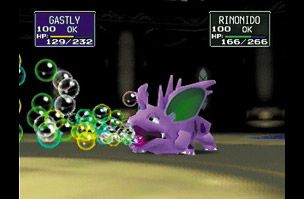 Pokémon Stadium (Nintendo 64, 1999)
The original Pokémon games captivated many a '90s kid, but their pixelated, barely animated battles left a lot to the imagination. Pokémon Stadium changed all of that. This N64 classic let you transfer over your Pokémon from the Game Boy games and battle with them on your TV in full 3D, which brought the game to life in a way that had never been seen before. Stadium might not be as impressive nowadays, but there's no denying the influence it had on both the main and spinoff Pokémon titles that would follow it.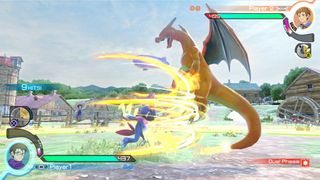 Pokkén Tournament (Wii U, 2016)
Pokémon Stadium was a nice start, but Pokkén Tournament might be the first game that makes battling Pokémon as fun as it looks in the cartoon. Starring such Pokémon as Charizard, Pikachu, Lucario and Mewtwo, Pokkén is a one-of-a-kind fighting game that lets you fluidly switch between 2D and 3D battling while calling on support Pokémon to help you in battle. Don't let its colorful looks or inviting gameplay fool you, though — Pokkén is a highly competitive brawler built by the minds behind Tekken, and even has its own global championship series.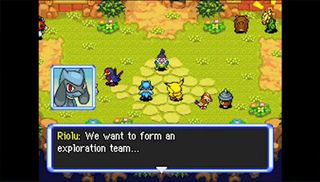 Pokémon Mystery Dungeon: Explorers of Sky (Nintendo DS, 2009)
The offbeat, story-centric Pokémon Mystery Dungeon series flips the franchise on its head, letting you play as a Pokémon in a world with no human trainers in sight. Unlike in the core games, the Pokémon in Mystery Dungeon can speak, which is hilarious, adorable and gives a new layer of depth to some of the series' most iconic characters. Instead of running around catching 'em all, you navigate through randomly generated dungeons and take place in fast-paced fights. Explorers of Sky is considered by many fans to be the series' finest installment for its moving story, and can be found on DS or scooped up digitally on Wii U for $10.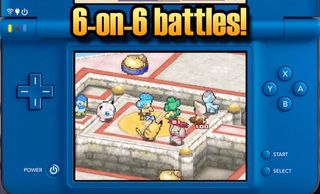 Pokémon Conquest (Nintendo DS, 2012)
Combining tactical role-playing gameplay with Pokémon's iconic characters, Pokémon Conquest is the spinoff I never realized I needed. Inspired by the Nobunaga's Ambition series, Conquest takes a more strategic approach to Pokémon battles, as you'll move your team of pocket monsters along a chess-like grid until you've vanquished your opponent. If your ideal RPG plays like Fire Emblem or Final Fantasy Tactics, you owe it to yourself to give Conquest a shot.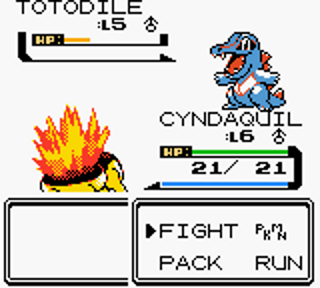 Pokémon Gold, Silver and Crystal (Game Boy Color, 1999)
Red and Blue may have started it all, but many fans consider the second generation of core Pokémon games to be the series' best. Gold and Silver did just enough to shake up the addicting Pokémon formula, introducing new Pokémon types, multiple genders for certain Pokémon and even baby versions of iconic characters (who doesn't love Pichu?).
Like Yellow before it, Pokémon Crystal took things a step further with a playable female protagonist, increasingly difficult Battle Towers and an altered storyline. These beloved second-generation games were re-released for the DS as Pokémon HeartGold and SoulSilver, complete with spruced-up graphics and touch controls.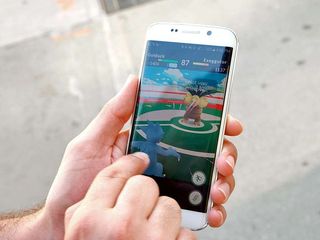 Get Your Pokémon Fix
Looking for more Nintendo-related fun? Check out our review of the New Nintendo 3DS and our favorite games for the 3DS and Wii U.If you're still hooked on Pokémon Go, check out our ever-updating guide as well as our tips on leveling up and evolving Eevee. And if you need a laugh, read up one some of the craziest Pokémon Go stories and the 10 places you shouldn't be playing.