10 Signs Pokémon Go Craze Is Out of Control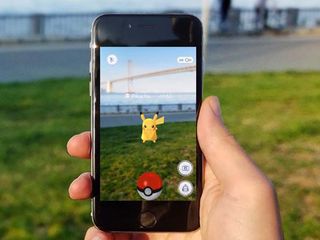 10 Signs Pokémon Go Craze Is Already Out of Control
Pokémon Go has only been out for a few days (and some countries don't have it yet), but gamers of all ages have already gone completely bonkers for it. Unless you've been living under a rock, you've probably at least heard of the game, and those actually playing it are being consumed by it. Is there such a thing as too much Pokemon Go? Here's proof that the game has made people go out of control.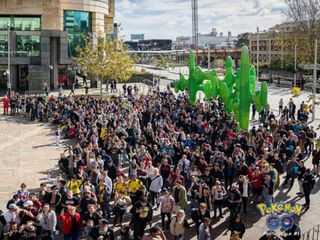 2,000 People Playing Together
You might play Pokémon Go with a couple of friends, but a meet-up in Sydney, Australia involved more than 2,000 people catching Pocket Monsters at the same time. It's a crowded way to make fun, and it shows the absurd lengths people go to catch 'em all.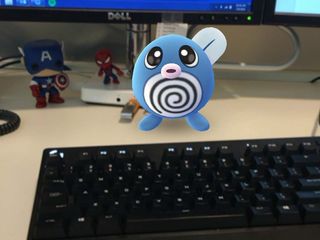 Catching at Work
I caught a Poliwag on my desk, a Pidgey in the hallway and a Horsea in the kitchen. Don't tell my boss. If you think I'm the only one catching Pokémon at work, you're wrong. A viral image going around shows a note from a boss to employees saying to "Save it for your break time or lunch. Otherwise you'll have plenty of time unemployed to 'Catch them all'."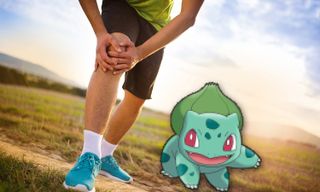 A Case of the Ouchies
Users took to Twitter to complain about how much their legs hurt because they walked too much hunting for Pokémon. Lots of people are rediscovering exercise now that there are Pikachu out in the wild, so maybe stretch when you're done.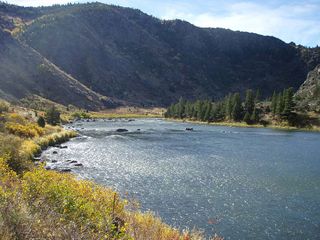 Finding a Body
A Wyoming woman found more than Pokémon when searching by her local river. She found a body. The 19-year-old called 911, and the police suspect that there was no foul play involved in the death, which was likely a downing.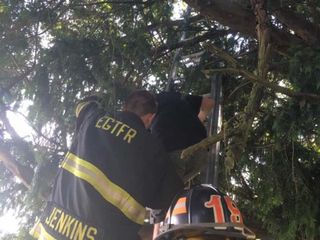 Woman Caught In a Tree
On July 19, firefighters in New Jersey's East Greenwich Township Fire & Rescue responded to an odd call: a woman was stuck in a tree while searching for Pokémon in a cemetery. The game uses GPS to determine your location, and doesn't measure elevation. She would have gotten the exact same Pokémon on the ground.The Fire Department took down its Facebook post on the subject following disparaging comments and replaced it with a new post expressing disappointment in the community reaction.
Image via East Greenwich Township Fire & Rescue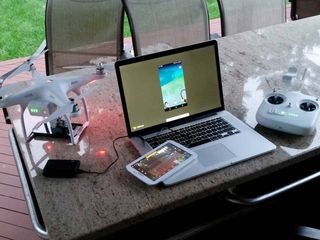 Monster Hunting Drones
Most people walk to find Pokémon, but one Tumblr user duct-taped their smartphone to a drone and used an app to let him control the phone remotely. He could fly farther and faster than he could walk and catch Pokemon from the relative comfort of his laptop.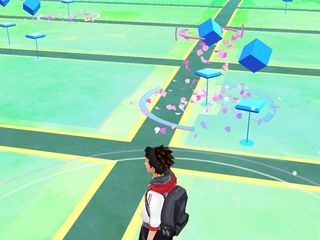 Stampedes
Pokémon Go Stampede
If you go to a crowded area with lots of people playing Pokémon Go and freak out over a rare creature, lots of others will take notice. Some people have taken to pretending like Dragonite, Vaporeon or uncommon Pokémon were in the area, causing stampedes of fans who are looking to catch it. We haven't read reports of anyone getting hurt in these stampedes yet, but the ones that end without any Pokémon surely result in disappointment.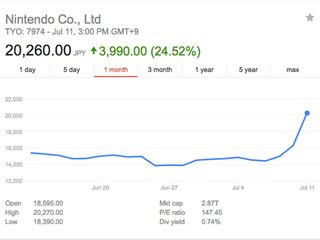 Stock Price Soars
Nintendo's stock isn't sagging anymore. The popularity of Pokémon Go has caused the stock to jump 25 percent, adding $7.5 billion in market share. That's the highest one-day increase since 1983.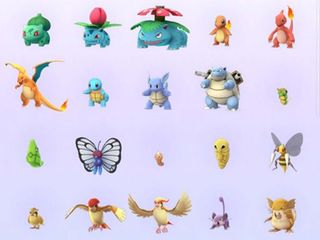 Already Caught 'Em All
One Reddit user, ftb_hodor, claims to have already caught every single Pokémon in North America. Currently, that sits at 142 of them. If they want any more, they'll have to travel: Mr. Mime is exclusive to Europe, Farfetch'd is only in Japan and Kangaskhan is in Australia (though some say you can also get these ones by hatching eggs). Additionally, Ditto, Mew, Mewtwo, Articuno, Zapdos and Moltres have yet to make their public debuts in the game.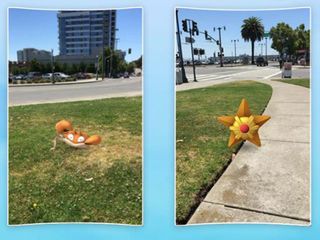 It's Bigger Than Tinder
Pokémon trainers have swiped right on Charizard and swiped left on Tinder. Pokémon Go is installed on more than 5 percent of Android devices in the U.S., while the dating app is on just 2 percent. Data shows that more than 60 percent of users are playing the game on a daily basis and that it's being played for an average of 43 minutes per day.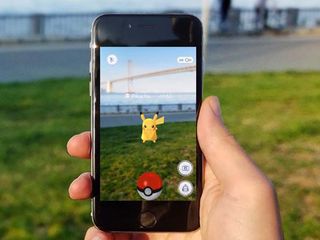 Learn to Play
Want to start playing Pokémon Go? Check out our guide to the game!