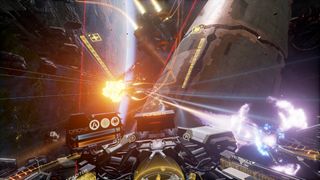 Must-Play Oculus Rift Games
Oculus has been leading the way in virtual reality home entertainment since the original Rift launched on Kickstarter in 2012. The company's come a long way in the past six years, highlighted by an acquisition by Facebook in 2014, and it now boasts a pretty robust lineup of VR games.
Of, course just because Oculus has a bunch of games, that doesn't mean they're any good. And before you go out and buy a headset, you'll probably want to know if there's anything worth playing on the system. To help you decide, here is a rundown of eight games and experiences available now for Oculus Rift.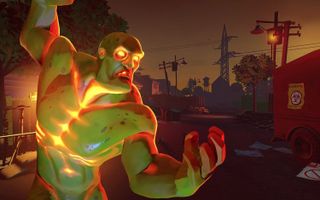 ZR: Zombie Riot
This arcade-style shooter does a great job of showing off just how polished the Oculus Rift experience really is. ZR: Zombie Riot drops you into a cartoon-style, zombie-infested suburb with a pair of pistols and a variety of melee weapons (baseball bat, oversize hammer, etc). Overall, the gameplay is slick, seamless and fun. My only complaint is that you can't move around the map. Instead, you're stuck in one spot fighting off waves of zombies until you're allowed to advance to the next level.
Credit: PlaySide VR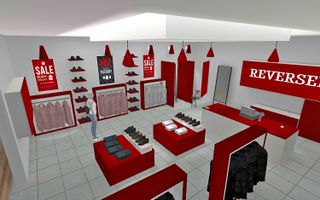 Escape Room
Playing an escape room in real life is a lot of fun, but what about in virtual reality? Escape Room VR does a pretty good job of imitating the real world experience, placing you in a room full of clues, puzzles, locked doors and hidden keys. The game also adds an extra layer of creepiness with spooky audio, dark visuals and a grim, disembodied voice that offers occasional clues. Escape Room VR is an interesting experience, and it can be fun to solve clues in this game. However, this title is also pretty glitchy at times, making it difficult to pick up important items and carry them across the room. Still, despite causing a little frustration, this game is worth checking out.
Credit: EvilPort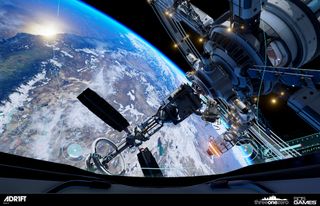 Adr1ft
Science-fiction has made space travel appear both simple and commonplace, but the truth of the matter is that it is incredibly hostile to human life. In Adr1ft, you'll take on the role of an astronaut who has to navigate the ruins of a near-future space station with only a limited supply of oxygen and her unshakable will to live. While Adr1ft on the Oculus is not for the faint of stomach due to its zero-G nature, it's an amazingly immersive way to get lost in space, and could make the short, focused game into a much more intense experience.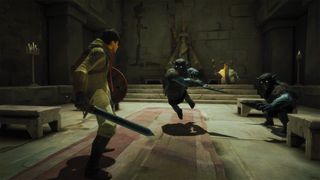 Chronos
When Dark Souls meets Resident Evil in a VR headset, you wind up with something like Chronos. This action/role-playing game casts you as a young adventurer who must bridge the gap between a dystopian future and a fantasy otherworld in order to defeat the monsters that have plagued humanity for generations. Unlike many Oculus games, Chronos is a third-person title, mixing a fixed camera with the ability to look around and observe your surroundings. This makes fighting, exploration and puzzle-solving feel like second-nature, and helps highlight the tight combat and gorgeous graphics.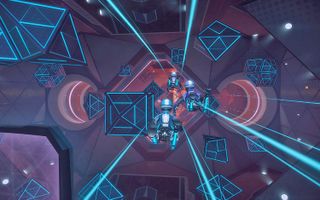 Echo Arena
Created in a partnership between Oculus and popular video game developer Ready at Dawn, Echo Arenamay be the most impressive VR game I've ever played. It takes place in a futuristic arena where robots compete in a sport that feels like a mix of Ultimate Frisbee and Quidditch. You and your teammates must propel yourselves through zero gravity while attempting to throw a disc through your opponents' goal. It sounds simple, but there's a surprising amount of depth to the mechanics, giving each match a unique feel.
Credit: Oculus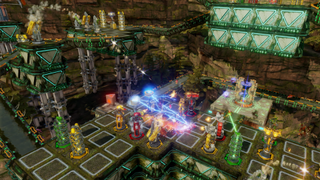 Defense Grid 2 Enhanced VR Edition
Defense Grid 2 was a great tower defense game when it first came out, and getting up close and personal with the towers only enhances the experience. On the Oculus, you can oversee your towers mowing down alien hordes from the safety of your command cockpit, or zoom in to watch the havoc from a tower's perspective. The tight, strategic gameplay is still completely intact, encouraging you to stymie alien invaders with labyrinthine paths through various types of deadly towers. The VR edition of the game features a whole new set of levels that highlight the game's Oculus features.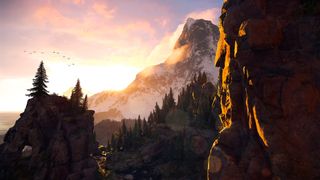 The Climb
In real life, free-climbing is an exhilarating but incredibly dangerous activity where rock climbers court death by ascending mountains with minimal assistance from ropes and harnesses. The Climb gives gamers the thrill of free-climbing with very few of the associated risks. (Vertigo may still be a problem, of course.) The premise of the game is simple: Climb a variety of rock faces using only your hands and legs, through a combination of gripping, jumping and resting. Navigating the tough paths is half of the game's fun; the other half is stopping to look around at the gorgeous vertical vistas.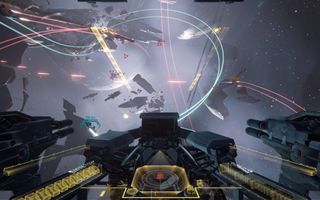 Eve Valkyrie
Eve Valkyrie lets you live out your intergalactic dogfighting fantasies to the fullest, letting you and your friends freely fly around space in attempts to blow the other team up. While soaring around in Valkyrie feels startlingly real, the game's accessible controls will have you feeling like a young Luke Skywalker in no time. There's still plenty of depth when it comes to properly loading out your ship, however, and you'll unlock better upgrades the more you fight.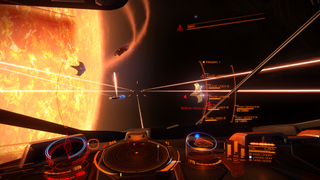 Elite Dangerous: Deluxe Edition
There are already tons of outer-space adventures available for the Rift, but none that go quite as deep as Elite Dangerous. This hardcore online space sim lets you travel through the entire Milky Way galaxy, as you'll discover new worlds, trade goods with other players, and engage in intense ship-on-ship battles. Elite Dangerous isn't just another sci-fi game -- it's a living, breathing universe you can get lost in with real people, and what better way to do that than in virtual reality?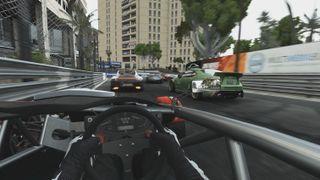 Project Cars
It's one thing to play a racing sim in 2D, but quite another to be thrust into the driver's seat in VR. The critically acclaimed Project Cars gives gamers access to over 120 vehicles, lovingly re-created in near-photo-realistic detail. Take your dream car around one of the game's 100-plus unique tracks for an experience you have to see to believe.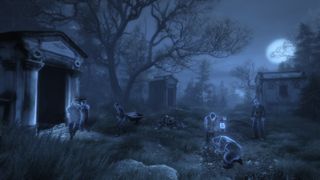 The Vanishing of Ethan Carter
Get ready to put on your sleuthing hats and have a few conversations with the dead. The 2014 title, The Vanishing of Ethan Carter, is making the leap to VR. The game places you in the shoes of Paul Prospero, a paranormal investigator, as he searches for the titular Ethan Carter who has gone missing. Are you brave enough to face the spooky unknown and save a young boy?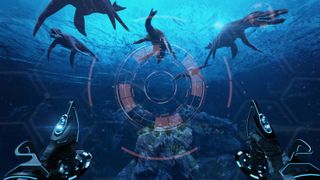 Time Machine VR ($20)
It's not quite Jurassic Park, but it's pretty darn close. Time Machine VR lets you travel back in time to the age of the dinosaurs on a quest to find underwater dino DNA, which could potentially hold the key to curing a modern- day plague. While you don't kill anything, the challenge lies in collecting the data you need without doing anything to change the past --— and staying alive among the ancient denizens of the deep.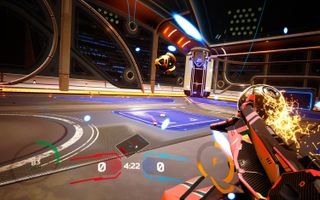 Speedball Arena
Speedball Arena feels a bit like Rocket League in virtual reality. Two teams of players driving futuristic motorcycles face off in a contest to put a large ball through one another's goals. To make things a little easier, the game also gives you a grappling hook for grabbing the ball and shooting it across the field. Speedball Arena is fast-paced and thrilling, but maybe a little too much — of all the VR games I demoed, this is the only one that made me feel nauseous. I'd still recommend it, but in small doses.
Credit: Reality Reflection Inc.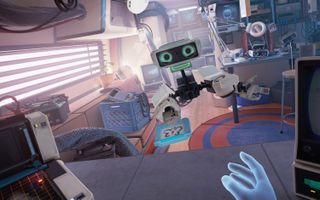 Oculus First Contact
It may just be a demo designed to get you comfortable with the Oculus Rift controls, but First Contact is a joy to play. The game takes place in a virtual garage clearly inspired by 1980s popular culture. There, you'll encounter a friendly robot who hands you a variety of cartridges. Stick one in the nearby 3D printer to create digital butterflies that land on your fingers, a Nerf gun with floating targets and bottle rockets that whiz around the room. First Contact purposely pushes you through the demo so you can get to the actual games, but I could have stayed in that garage for hours.
Credit: Oculus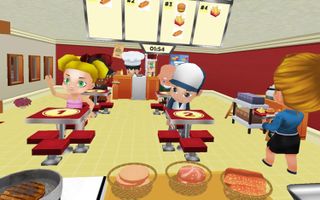 The Cooking Game VR
Do you dream of slinging hash in your own greasy spoon but lack the money or cooking talent to start your own business? Then maybe you should check out The Cooking Game VR. In the game's virtual kitchen, cooking is simplified down to dropping burgers and hot dogs into a frying pan before plating them with a bun and some condiments. Just be sure to get those orders together quickly. You've got hungry and demanding consumers to feed.
Credit: Play Spirit