10 Great Indie Games Coming to Xbox One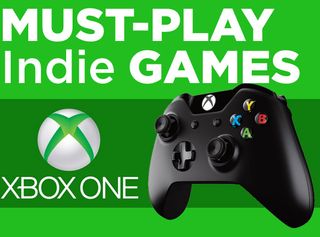 10 Great Indie Games Coming to Xbox One
Since its launch last November, the Xbox One has focused on delivering big, flashy mainstream titles for $60 apiece. Now that the console has established a solid foothold in the market, Microsoft is turning its attention to the indie scene.
Microsoft's ID@Xbox label helps indie developers put their wares up for sale on the Xbox One, and the first batch of titles is already on its way. From established hits to brand-new titles, here are 10 indie games on the Xbox One you'll definitely want to check out.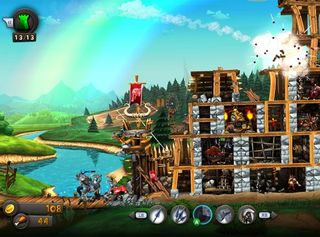 'CastleStorm'
Zen Studios may be better known for its imaginative pinball simulators, but "CastleStorm," already available on other systems, is something unique. This bright, colorful game presents a humorous mix of side-scrolling action, tower defense and medieval siege warfare. Construct and defend a castle, do battle with fantastical monsters or cast an array of spells to keep your foes at bay. "CastleStorm" is a deft mix of a handful of beloved game genres, wrapped up in attractive graphics and a comic, single-player campaign.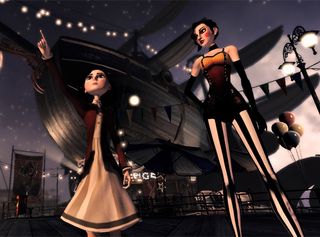 'Contrast'
"Contrast" made a name for itself as a PS4 launch title and is also available on Steam. Xbox One owners now have a chance to explore this game's haunting, shadowy world for themselves. In "Contrast," you play as Dawn, the imaginary friend of a little girl named Didi. As Didi grows up on the vaudeville circuit, Dawn helps the girl navigate the twisted world she inhabits. Both a 2D side-scroller and a 3D exploration game, "Contrast" has a striking art style and a deep narrative that will stay with you.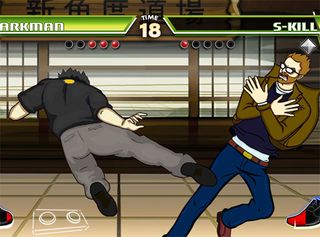 'Divekick Addition Edition'
The fighting game is one of the most difficult genres for newcomers. Memorizing dozens of button combinations and combining them with split-second timing is usually something only the most dedicated gamers can handle. "Divekick Addition Edition" simplifies this process and invites new fans into the fold. This super-simple fighting game uses only two buttons: jump and kick. Even so, every character has unique moves and a story arc all his or her own. "Addition Edition" is an update of the version currently available on other systems.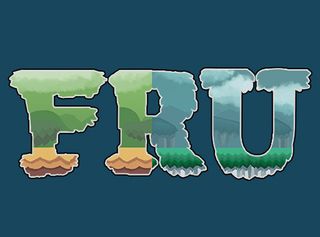 'Fru'
Most indie games on Xbox One are available on any system, but "Fru" was designed specifically with the Xbox Kinect in mind. This unconventional side-scrolling platformer started out as an experiment for a 48-hour game jam. Using a controller, the player guides a hero through a series of jumping challenges. Here's the catch: Some platforms and doorways are invisible, and only the silhouette of your body can make these structures accessible. Navigating levels while contorting your body into strange positions is both the challenge and the charm of "Fru."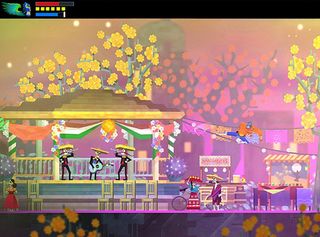 'Guacamelee! Super Turbo Championship Edition'
"Guacamelee" charmed fans and critics alike when it debuted on the PlayStation Network last year and later launched on Steam. Xbox One owners now have a chance to take control of Juan Aguacate in his quest to rescue El Presidente's daughter. This side-scroller is a throwback to the classic exploration-based "Castlevania" and "Metroid" series, with a bright, cartoony aesthetic inspired by Mexican myth. The "Super Turbo Championship Edition" also bundles "Guacamelee" with all of its downloadable content and new character skills. Vive los luchadores!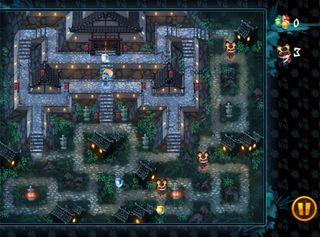 'Nutjitsu'
Stealth gaming, retro sensibilities and anthropomorphic animals meet in "Nutjitsu." This stealth/puzzle game stars a ninja squirrel that is out to recover his precious acorns from a clan of samurai foxes. Tolstoy this is not, but anyone looking for a nostalgic throwback may get a kick out of the premise. The gameplay itself is the real draw, as you navigate the sciurine protagonist through rustic Japanese villages and arbors, evading dangerous foes and planning out the most efficient route to your prized acorns.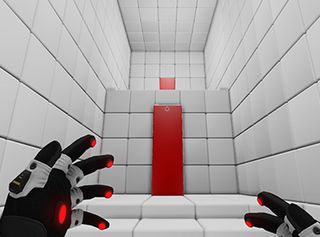 'Q.U.B.E. Director's Cut'
"Q.U.B.E." stands for "Quick Understanding of Block Extrusion," which sums up pretty much everything you need to know about the game. Much like "Portal," this title is about solving puzzles in a slightly absurd lab environment. A variety of brightly colored blocks help the player advance through a series of environments — some of which contain only stark grays and whites, and some of which are dripping with colors. The game is available on other systems, but the Director's Cut will bring new challenges and features.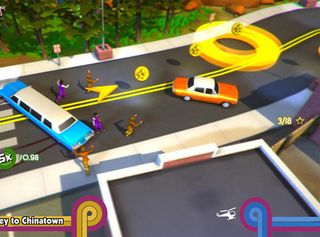 'Roundabout'
Most people prefer to drive in straight lines, but not Georgio Manos, protagonist of "Roundabout." Manos is a chauffeur who prefers to show passengers her gritty, 1977-vintage city by rotating her stretch limousine in a big circle through buildings, pedestrians and whatever else stands in her way. The contrast between the dark violence and the cheerful graphics drives a lot of the game's humor, while navigating the city streets and obstacles provides the challenge. Just don't try to drive like Manos in real life.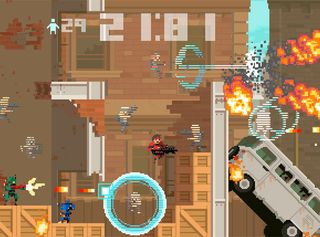 'Super Time Force'
Indie developers making retro platformers is old hat at this point, but every once in a while, a new game can still shake up the tired formula. "Super Time Force" puts you in command of a whole team of time-traveling adventurers, including, but not limited to, a shield-wielding knight, a hard-bitten sniper and a skateboarding dinosaur. You can switch among team members, combine them for devastating attacks, power up your weapons and even rewind time if the battle doesn't go your way.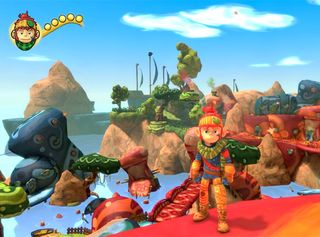 'The Last Tinker'
Major studios usually don't bother with kid-friendly platformers anymore, which makes it the perfect genre for indie developers to step into. "The Last Tinker" is a colorful adventure about a young boy, Koru, who is out to rescue Tinkerworld from an encroaching menace. Koru keeps three colors in his arsenal: red to attract enemies, green to repulse them and blue to taunt them. Anyone pining for the heyday of games such as "Jak and Daxter" or "Ratchet and Clank" should find a lot to like here.