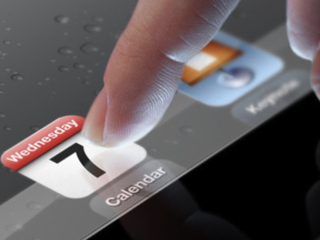 The latest rumor regarding the next iteration of the iPad says the device will be slimmer and lighter than the current generation of Apple tablet. Not exactly a surprise, but with Apple keeping its usual tight lid on any information relating to new devices, little tidbits like this are all we've got.
MacRumors cites KGI Securities analyst Ming-Chi Kuo as saying the new iPad will be roughly 15 percent thinner and 25 percent lighter than the 4th generation iPad released back in November. Those of you hoping that the new iPad would have a superior camera may need to look elsewhere. On the brightside, Kuo reckons the 5th generation iPad will pack a new A7X processor. Other rumored specs include improved battery technology and a thinner display. Based on Kuo's predictions, it sounds like Apple is working to make a larger iPad mini.
Apple has yet to confirm any rumors regarding the iPhone 5. The company surprised a lot of people when it released the 4th generation iPad last November, less than a year after it launched the third generation model. Is Apple preparing to launch another new iPad this year? Given Apple's propensity to refresh its lines once a year, we doubt Cupertino will skip out on a 2013 iPad just because there were two 2012 iPads. Nothing we can do but wait until the fall, we suppose.