Jump to:
1. Best cheap smartwatch
2. Best cheap Apple Watch
3. Best cheap Samsung
4. Best for sleep-tracking
5. Best cheap smartwatch for style
6. Best for outdoor sports
7. Best cheap golf watch
8. How to choose
9. How we test
The best cheap smartwatches offer affordable ways to get connected on your wrist. While they might not keep up with the best smartwatches in every aspect, the top-rated budget models might have all the features you need.
Many of the best cheap smartwatches mirror smartphone notifications, track activity, control music playback and more. Some are older versions of models we've tested, too. So while they might not have all the latest features (their screens might be a bit smaller, and some of their sensors not as sophisticated) they were probably considered excellent smartwatches in our initial reviews of their performance, and are still quite good.
The best cheap smartwatches you can buy today
Best cheap smartwatch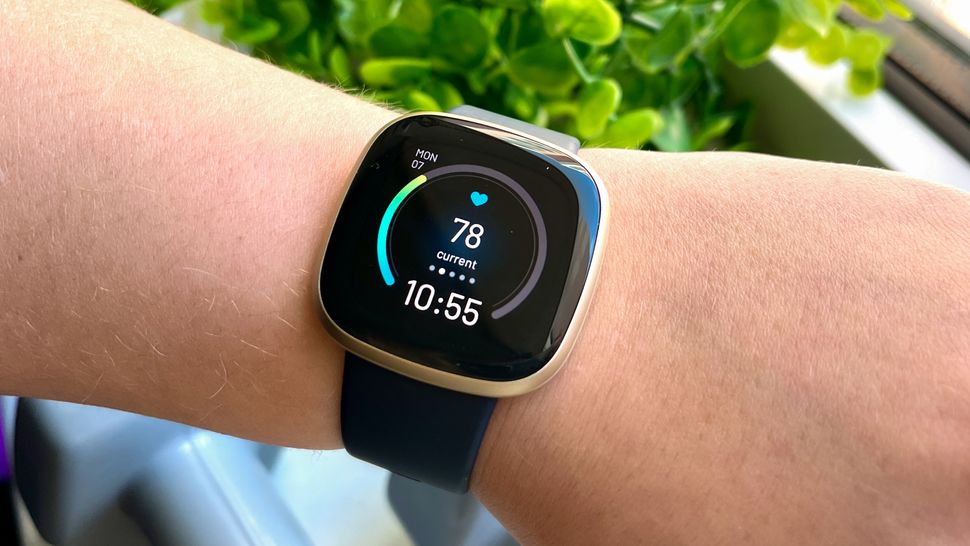 The best cheap smartwatch for those interested in a full-featured experience Fitbit Versa 3, the next-generation of the popular Fitbit Versa series. The Versa 3's standout upgrade is on-board GPS. Even when you leave your phone at home, the Versa can track your location during outdoor exercise. A curvy, large display is great, too.
Plus the Versa 3 has a great motivational workout feature, Active Zone Minutes. Introduced with the Fitbit Charge 4 and now a staple of Fitbit devices, Active Zone Minutes monitors the time you spend in the fat burn, cardio or peak heart-rate zones while exercising. Your goal is to earn the AHA's and WHO's recommended 150 Active Zone Minutes each week. Again you can use your Fitbit Versa 3 for phone calls and speak to voice assistants for queries, but note you can only enable one voice assistant at once. The watch is compatible with both iOS and Android devices, which we'd consider a huge perk.
Read our full Fitbit Versa 3 review.
Best cheap Apple Watch
Though it's been phased out by the second-generation Apple Watch SE (2022), the original Apple Watch SE can still be bought at select retailers as one of the best cheap smartwatches. What's more, it's still packed with premium features. You get a larger display, international emergency calling, fall detection, noise monitoring, and optional LTE support to go phone-free.
Comparing the Apple Watch SE (2022) vs. Apple Watch SE, there's not too many big differences. Apple Watch SE's design is basically that of every other Apple Watch that came before, and it has a heart rate monitor for fitness tracking. The overall performance might not be as zippy compared to the Apple Watch Series 8, but it can be updated to watchOS 10, the latest Apple Watch software version.
Read our full Apple Watch SE review.
Best cheap Samsung smartwatch
Samsung's fourth-gen Galaxy Watch is the best cheap smartwatches for Android users or people with Samsung's phone. Not only does it look similar to the new Galaxy Watch 5, but it's now available at steep discounts. The Galaxy Watch 4 was the first smartwatch to run the latest Wear OS platform, and offers a full suite of health tracking features. It even has a body composition analysis feature.
There aren't many differences between the Galaxy Watch 5 vs. Galaxy Watch 4, making the Galaxy Watch 4 a great choice, especially at a discounted price. Though it's technically been discontinued, you can still find new at many retailers.
Read our full Samsung Galaxy Watch 4 review.
The best cheap smartwatch for sleep-tracking
The Fitbit's Versa 2 makes slight tweaks on the original Versa, including an AMOLED display and built-in Alexa. Fitbit's smartwatch offers all of the features we liked in the original Versa, such as accurate heart-rate tracking, lengthy battery life, colorful touchscreen display and in-depth sleep analysis. That's why the Versa 2 made it to our best cheap smartwatch list and is one of the best Fitbit devices you can still buy.
This Versa doesn't have onboard GPS like the newer Fitbit Versa 3, which would make it a more capable Apple Watch rival, and its app store isn't as well-stocked as Apple's. But with five-day battery life, cross-platform compatibility, an affordable price and sophisticated sleep-tracking features, the Versa 2 is a solid smartwatch for most people.
Read our full Fitbit Versa 2 review.


Best cheap smartwatch for style
The Garmin Lily is a small and stylish smartwatch that will make you forget the bulky GPS wearables the brand is best known for. A fashionable offering designed with first-time, female smartwatch users in mind, the $199 Garmin Lily is a gamble for the company that's paid off.
In addition to a small and barely-there feel, the display is accentuated by a patterned lens that somehow doesn't obstruct the content you'd want to see at a glance. Of all the best Garmin watches, even the previous lifestyle model attempts made by the company, this one looks the most like actual jewelry.
Read our full Garmin Lily review.
Best cheap smartwatch for outdoor sports
With a large display, on-board GPS, built-in compass and enough durability certifications to survive Jurassic Park, the Amazfit T-Rex 2 one of the best cheap smartwatches ever made for the outdoors. At $199, it's less than half the price of the Garmin Instinct and other popular GPS smartwatches, making it an affordable alternative.
Like other devices on our best sports watch page, the T-Rex offers an impressive battery life, variety of sports modes and sleep tracking – all wrapped in its impenetrable shell. With all the sensors you could want, the T-Rex is a beast to be reckoned with, plus who doesn't want a device named after a dinosaur?
Read our full Amazfit T-Rex 2 review.
Best cheap golf watch
Golf watches can be pricey, and especially for new or casual players, the upfront cost of the game tends to add up. So for the $199 Garmin Approach S12 to pack many of the key game features found in the brand's higher-tier devices — including 43,000 preloaded courses, shot-distance measurements and compatibility with Garmin's other golf accessories — its value is hard to beat. That's why it's one of the best cheap smartwatches for golfers, if not the best overall.
It doesn't have the finesse of Garmin's higher-end golf watches, and the lack of a heart rate monitor means it can't replace your fitness tracker. But for mirrored notifications and a simple, yet customizable watch face, there's plenty of versatility on and off the green.
Read our full Garmin Approach S12 review.
How to choose
How to choose the best cheap smartwatch for you
When shopping for a cheap smartwatch, you should look for the same things as if you were shopping for a higher-priced model. First, what kind of smartphone do you have? If you own an iPhone, we recommend sticking with the Apple Watch Series 3 (or some other version), as the Apple Watch is the only smartwatch that fully works with the iPhone.
If you have an Android smartphone, your best choice is either a Samsung or Wear OS smartwatch; both of those platforms fully support Android phones, such as making and receiving calls from your wrist, as well as crafting messages. Wear OS has a much larger app library than does Samsung's Tizen-based operating system, but we prefer the interface on Samsung's smartwatches, and they tend to have much longer battery life.
After that, you want to find a smartwatch that best fits your wrist or style. You have the most options with Wear OS, as many of Fossil's brands—Diesel, Kate Spade, Michael Kors, Misfit, Emporio Armani, and more—all have their own smartwatches, with a multitude of styles, bands, sizes, and more. Both Apple and Samsung offer far fewer options in terms of style and size.
You also want to consider what you plan to do with the smartwatch. If you're into fitness, you'll want a smartwatch that's water-resistant and has GPS and a heart rate monitor.
How we test
How we test the best cheap smartwatches
We test cheap smartwatches the same way we do pricier models: By wearing them. We first see how well the watches fit on our wrists, and how easy the displays are to read (especially in sunlight and navigate. Depending on its capabilities, we also test the watches' sensors, such as GPS and heart rate monitors. If you need a watch that can track your workouts without your phone, check out our guides to the best GPS watches and best running watches instead.
Other criteria that factor into our ratings include the number of apps available for a smartwatch, how well it interacts with our smartphone, and battery life. In all of this, we also take into account the price of the smartwatch. The less a watch costs, the more leeway we're inclined to give it. Still, there are a lot of lousy cheap smartwatches — and plenty of good ones under $200 — so our tolerance only goes so far.